Merch Madness: Harry Up and Start Your Holiday Shopping!
As they tend to do, the holidays have snuck up on us like a festive ninja. Suddenly, it's time once again to shop for gifts and quietly resent the people who are already informing everyone on Facebook that they've finished shopping for gifts. Yes, Jennifer; well done, you. Oh, and they're already wrapped? *sarcastic applause*
But while we here at MuggleNet can't help you pick out that perfect tie for your dad, we can help you check a few Harry Potter fans off your list.
Build an Even Better Bear
We let you know in August about the new Harry Potter line from Build-A-Bear Workshop. And while these furry friends are adorable enough with just a Hogwarts House robe, scarf, or wand, Build-A-Bear has upped the ante with a few additional accessories.
Your bear can be the only one on the block casting the Wand-Lighting Charm – just opt for the Light-Up Wand with Sound.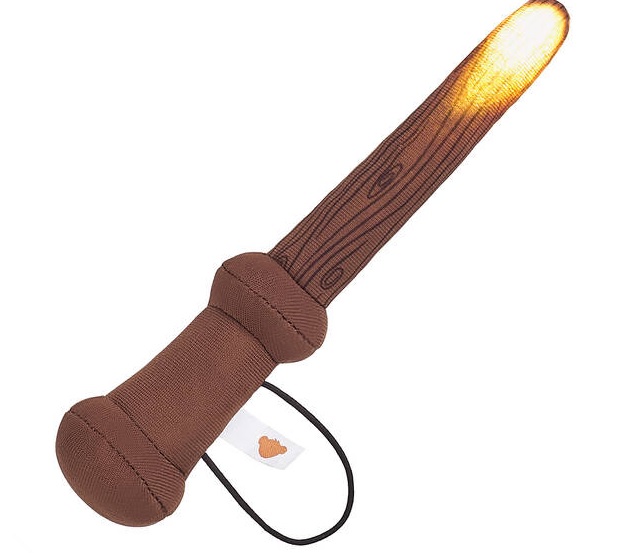 If your teddy is the sporty sort, you can snag a set of Quidditch robes and goggles, then complete the look with a Firebolt Broom Wristie, Nimbus 2001 Broom Wristie, or Golden Snitch Wristie.
Also available are Hogwarts uniform pants and skirts, the Hogwarts Express, a Sorting Hat that will sort your bear at the push of a button, a Monster Book of Monsters Wristie, and a carrying bag featuring the Harry Potter logo.

As a bonus, Build-A-Bear Workshop is currently in the midst of a Black Friday sale, so head over to the official website and conjure up some deals!
Magical Makeup
British cosmetics company Barry M has teamed up with the Harry Potter Shop at Platform 9 3/4 to offer a new line of makeup bundles. Sets themed around the four Hogwarts Houses contain an eye shadow palette, compact mirror, nail file set, and nail polish.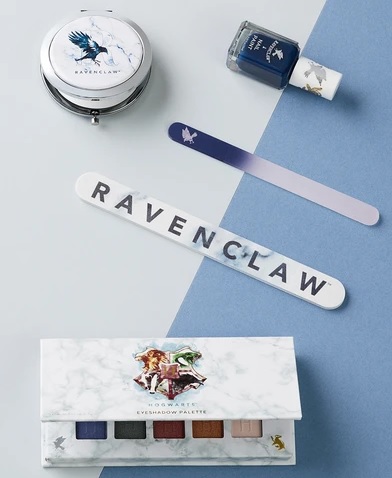 If you're willing to spend more, however, two special sets come with quite a few additional items. The Luna Lovegood Beauty Bundle features everything an eccentric soul could want, from holographic eye shadow toppers in Luna and Quibbler Ink shades, color-changing lipstick in Thestral and Sunflower, lip gloss in You're Just As Sane As I Am and Blibbering Humdinger, nail polish in Diadem and Moon, and a compact mirror and nail file set.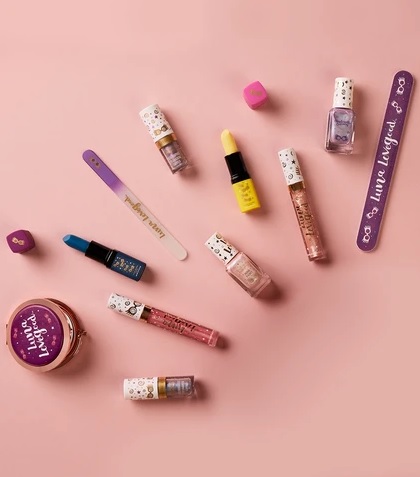 Meanwhile, the Deathly Hallows Beauty Bundle will help you create a look that's devastatingly dark. Inside, you'll find a makeup brush set, an eye shadow palette, an eyeliner pencil, liquid eyeliner, black mascara, black lipstick, a nail file set, and nail polish.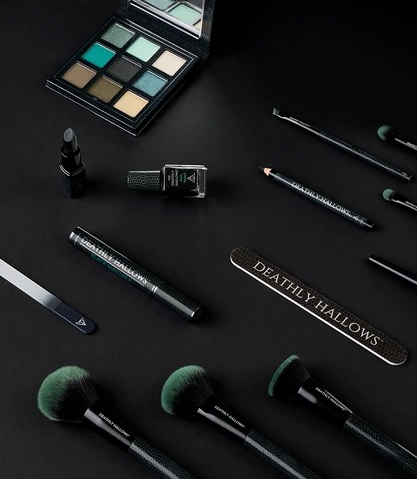 All six sets are available now on the Harry Potter Shop at Platform 9 3/4's official site.
Prepare for the "Cursed Child" Comeback
Shoppers down under can give the gift of looking forward to better days ahead. The Princess Theatre in Melbourne, Australia, is joining the rest of the Harry Potter and the Cursed Child host cities in patiently awaiting the return of productions in 2021, and the venue has teamed up with Ticketmaster to offer gift cards that can be put toward future performances of the show. You can pick one up for the fan of your choice on Ticketmaster's official site.
'Tis the Season for Baking
Just in time for the holidays, Williams Sonoma has some excellent markdowns that will put you in a baking mood without breaking your wallet. Right now, the Harry Potter House Crest Cookie Cutters set – which includes a cutter for each Hogwarts House that stamps an imprint of the House crest onto your cookie – is on sale for $9.99, with an extra 20% off when you use the listed code. Also on sale is the Harry Potter Cookie Cutter Set, which features a variety of awesome cutters – such as Hedwig, Harry's glasses, and the Hogwarts Express – plus icing bags and decorating tips.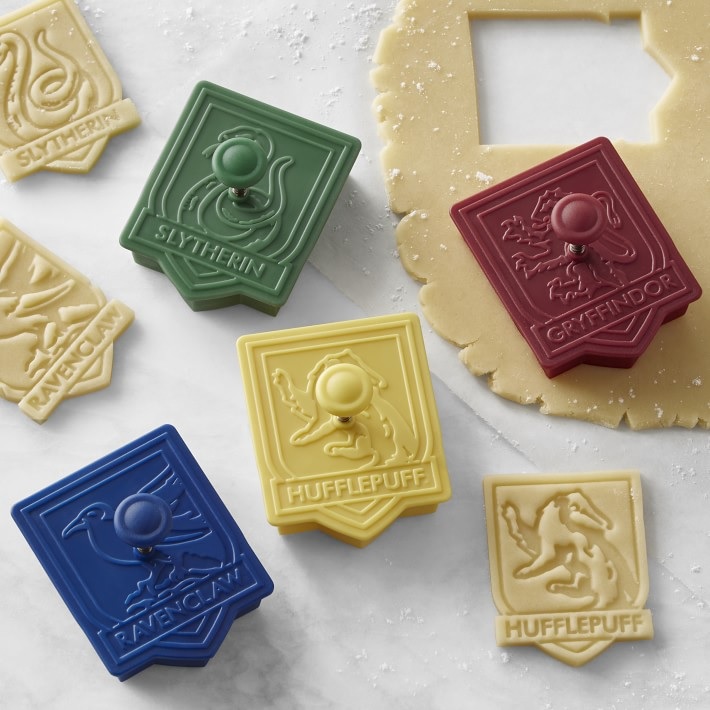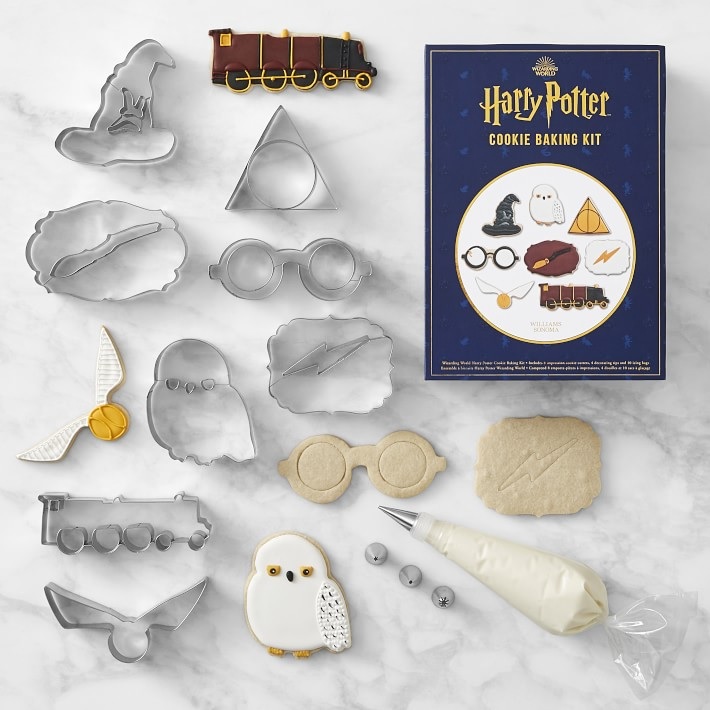 And how adorable would Christmas Day breakfast be with a selection of Potter-themed pancakes? Pick up the molds pictured below to take your flapjacks to new heights, and peruse Williams Sonoma's full Harry Potter collection for more sale items and special treats.
All Things Bright and Bangle
Speaking of sales, you definitely won't want to miss the one going on right now at Alex and Ani, where you can get 40% off full-priced items, including the jewelry purveyor's entire Harry Potter collection. And since we all know it's okay to buy yourself something now and then in the midst of your holiday shopping, don't miss out on the limited-edition Harry Potter Hogwarts Snow Globe Charm Bangle! Visit Alex and Ani's site to see the full line.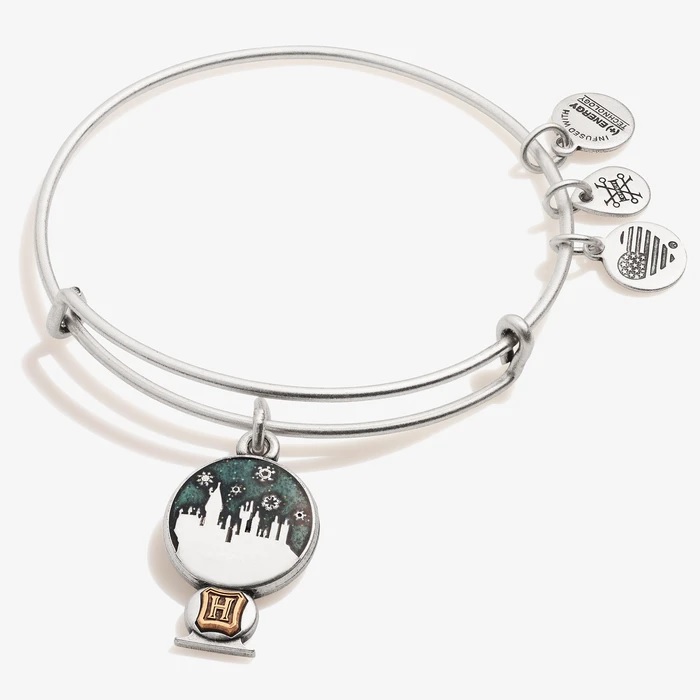 Want more posts like this one? MuggleNet is 99% volunteer-run, and we need your help. With your monthly pledge of $1, you can interact with creators, suggest ideas for future posts, and enter exclusive swag giveaways!
Support us on Patreon