Events Roundup: Virtual Experiences, Design Lessons, and Walking Adventures
The first of many spring and summer events have been planned. All that's left to do is to get you there! Whether it's virtual or in person, we have a wonderful array of activities for everyone to take part in. With that in mind, let's get started!
Harry Potter and the Cursed Child Virtual Experiences
You can now have an incredibly special experience brought directly to you. Several members of the Broadway production of Harry Potter and the Cursed Child are scheduling virtual experiences to share some stage magic with us Muggles. James Snyder (who plays Harry Potter) and Paul Thornley (who plays Ron Weasley) are just two of the many talented artists hosting virtual experiences. Fans can choose between a 30-minute meet-and-greet, a group Q&A, an acting lesson, audition coaching, and more! Tickets vary in price from $50 to upwards of $300. Dates and times will vary based on ticket choices. For more information, dates, tickets, and FAQs, check out BroadwayPlus.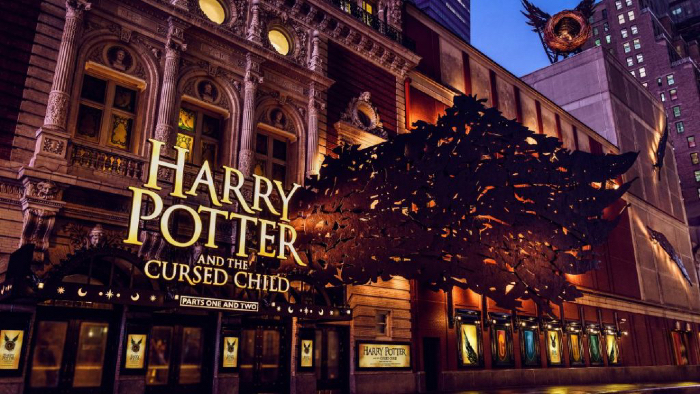 Learn About Book Design
Do you love reading and art? Have you ever thought you could merge the two together and find a passion for book design? Don't know where to start? Don't worry about it anymore. Just take a crash course in book design to learn all the basics. The Bloomsbury Institute is launching a new series to introduce newcomers to the world of publishing. The book design session will be hosted by Helen Chapman, a senior designer at Bloomsbury's Children's Division whose previous work includes concepts and designs for the Harry Potter series. Mark your calendars for April 29 at 1:00 p.m. ET. The session is online, and tickets start at £5.25. Space is limited. For more information, check out the event website.
Walking Tour of London
Get fit and learn at the same time in this walking tour of Harry Potter locations in London. Starting on the iconic Shaftesbury Avenue, the tour will take you across various filming locations throughout the city. Not only will you be able to stand in the very spots from the Harry Potter films, but you'll also get insider tips about where to find the best wizarding merch. Better brush up on your knowledge as well – you might be quizzed. Tickets are free, and multiple tour times are available between April 24 and May 9. Check out the event website for more information, dates, and times.
Learn to Draw Hagrid
Let your creativity flourish and grow with interactive drawing lessons. Kids ages ten and over are welcome to join an online session to learn how to draw the lovable Hagrid. All you'll need are some pencils and paper to complete this tutorial. Professional artist and teacher Anastasia Belous will lead the session via Zoom from the United Kingdom. Class starts on April 29 at 11:30 a.m. ET and should take about an hour and a half to complete. Tickets are £5.44 per student. For more information, tickets, and times, check out the event website.
Drive-In Movie in Miami
If you're around Miami, Florida, head over to the Nite Owl Drive-In for a night of nostalgia and entertainment. Harry Potter and the Prisoner of Azkaban will be the feature film on April 25. Be sure to arrive by 8:00 p.m. Tickets start at $39.80 for one car with two guests. Concessions and snacks are available for purchase as well. For more information, drive-in rules, and tickets, check out the event website.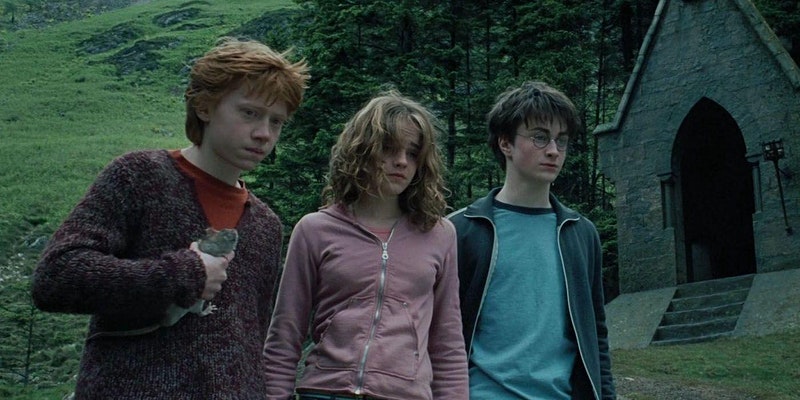 Movie Trivia
How well do you know all ten Harry Potter and Fantastic Beasts movies? Well enough to take home the gold? You'll have to prove it in the ultimate trivia showdown. Compete with other fans over movie knowledge for a chance to win first place and a $50 gift card. You don't even have to leave your couch to play! The event will be held over Zoom, and players can also take part in a costume contest. Tickets for the night are $6.99, and the competition will start on April 29 at 7:30 p.m. ET. You'd better start studying. For more information, tickets, and rules, check out the event website.
That's all we have for this week's Events Roundup. Keep coming back for more activities, events, and special occasions near you!
If you're hosting an upcoming magical event, you can submit it to be included in a future Events Roundup by sending all relevant information to submissions@staff.mugglenet.com.
Want more posts like this one? MuggleNet is 99% volunteer-run, and we need your help. With your monthly pledge of $1, you can interact with creators, suggest ideas for future posts, and enter exclusive swag giveaways!
Support us on Patreon