Molly Weasley's Tips for Repairing and Repurposing Clothes
You know that with seven children, not only does Molly Weasley have a killer knack for buying (or knitting) clothes that will last through several rounds of hand-me-downs, but she also definitely has picked up some skills in the repair department. With all of us on the lookout for ways in which we can live more sustainable lives, here are a few tips we know Molly used to get the most out of the clothes in her household.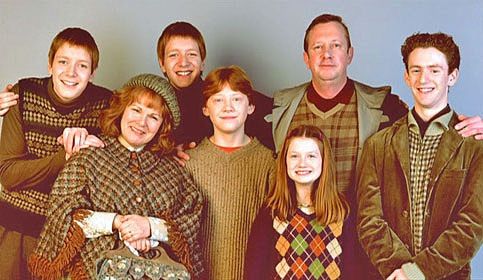 Replace missing buttons.
If a button pops off something you own, hold onto it! You can easily sew it back on using a needle and thread. Even if you do end up misplacing that lost button, lots of garments include spare buttons sewn on the inside of the hem or included in a small plastic bag when you buy it. If not, you can easily find new buttons at your local dollar store or craft store. Even if you've never held a needle and thread, you can definitely sew on a button, and mini sewing kits can usually be found at the drug or dollar store for a couple of bucks.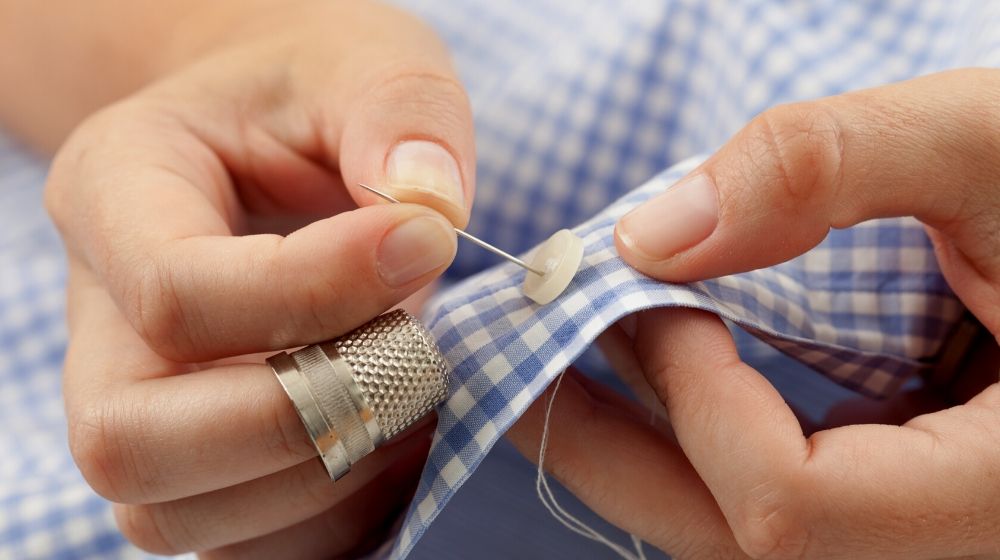 Fix tears along the seams and hems.
One of the most common places you'll see wear on your clothes is along the seams or a hem. You may feel like you need to throw out your favorite top or sweater when you see that hole, but you know Mrs. Weasley would never do such a thing. If you don't have a sewing machine, most torn seams can easily be fixed by hand with your trusty needle and thread. Hems are much the same, though they usually require a different method of sewing called a slipstitch if you have an invisible hem.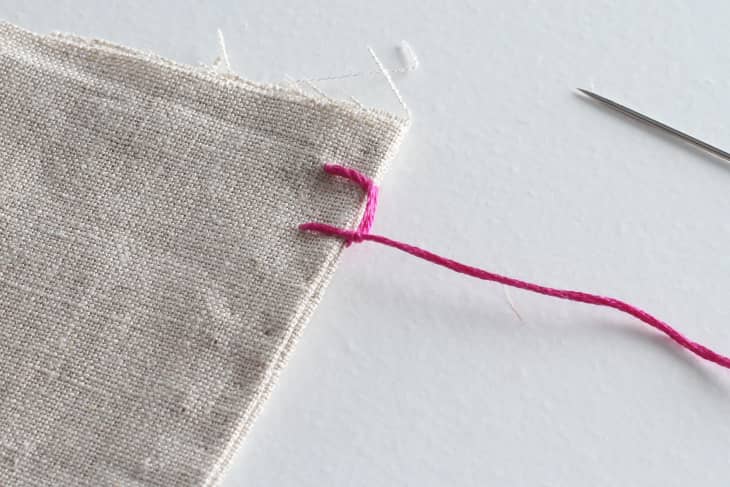 Patch high-traffic areas.
Most people who've worn a pair of jeans in their life know the heartache that is a tear at the crotch or where the thighs rub. As a common problem, this has lots of tutorials for how to fix it. You'll need your – you guessed it – needle and thread (or a sewing machine, if you've got access to one), a patch (you can either make your own or use a storebought one), an iron, and some patience. Since jeans can be pretty expensive, I would absolutely recommend patching them since it's often not noticeable and can get you a lot of extra wear out of them.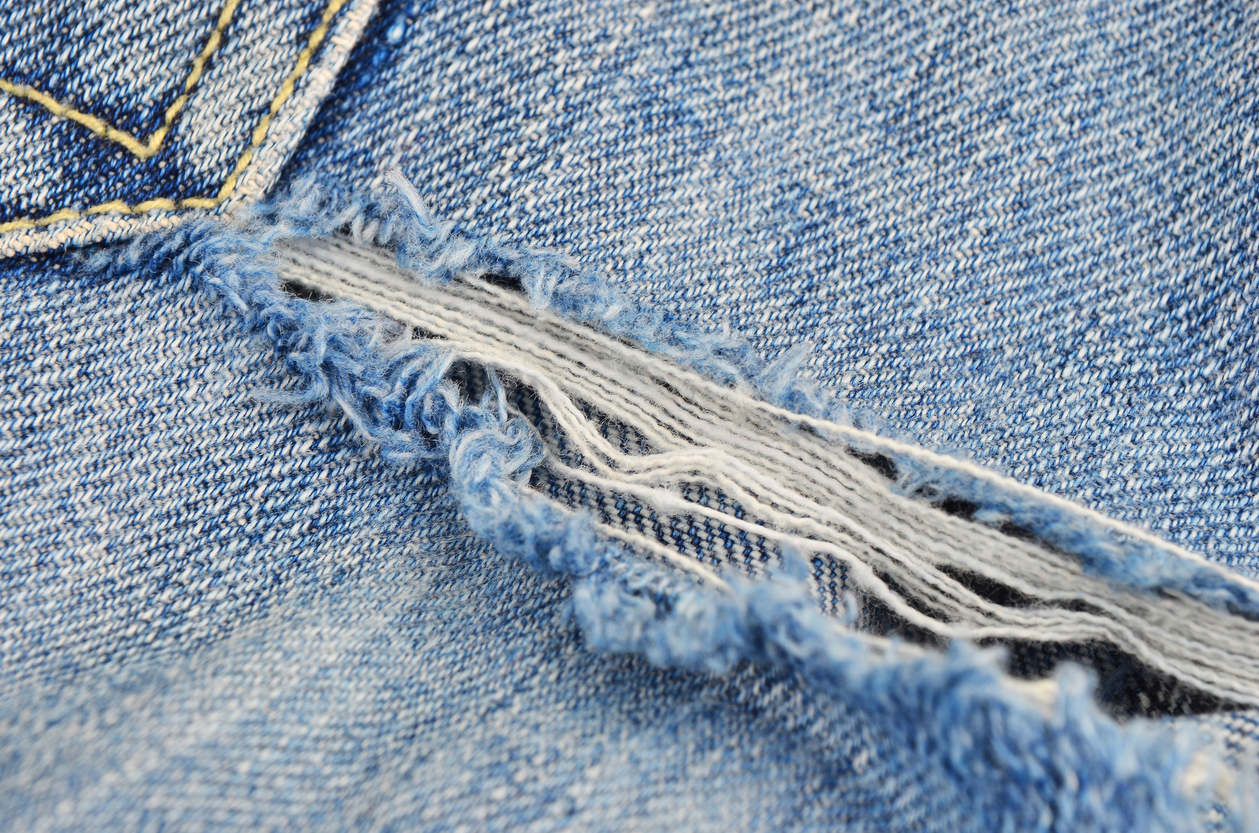 Adjust the sizing.
While not everything you own is going to be possible to adjust, it's a good idea to take a look at the seams before chucking anything away. If you're finding that your favorite pants are getting a bit tight in the seat or that fab dress you have is a little snug in the waist, chances are, you can fix that. If you're swimming in something that used to fit nicely, it's even easier to take it in so you can wear it comfortably again. These alterations require a little more sewing skill, but if you're willing to learn, they are within reach of the ambitious beginner.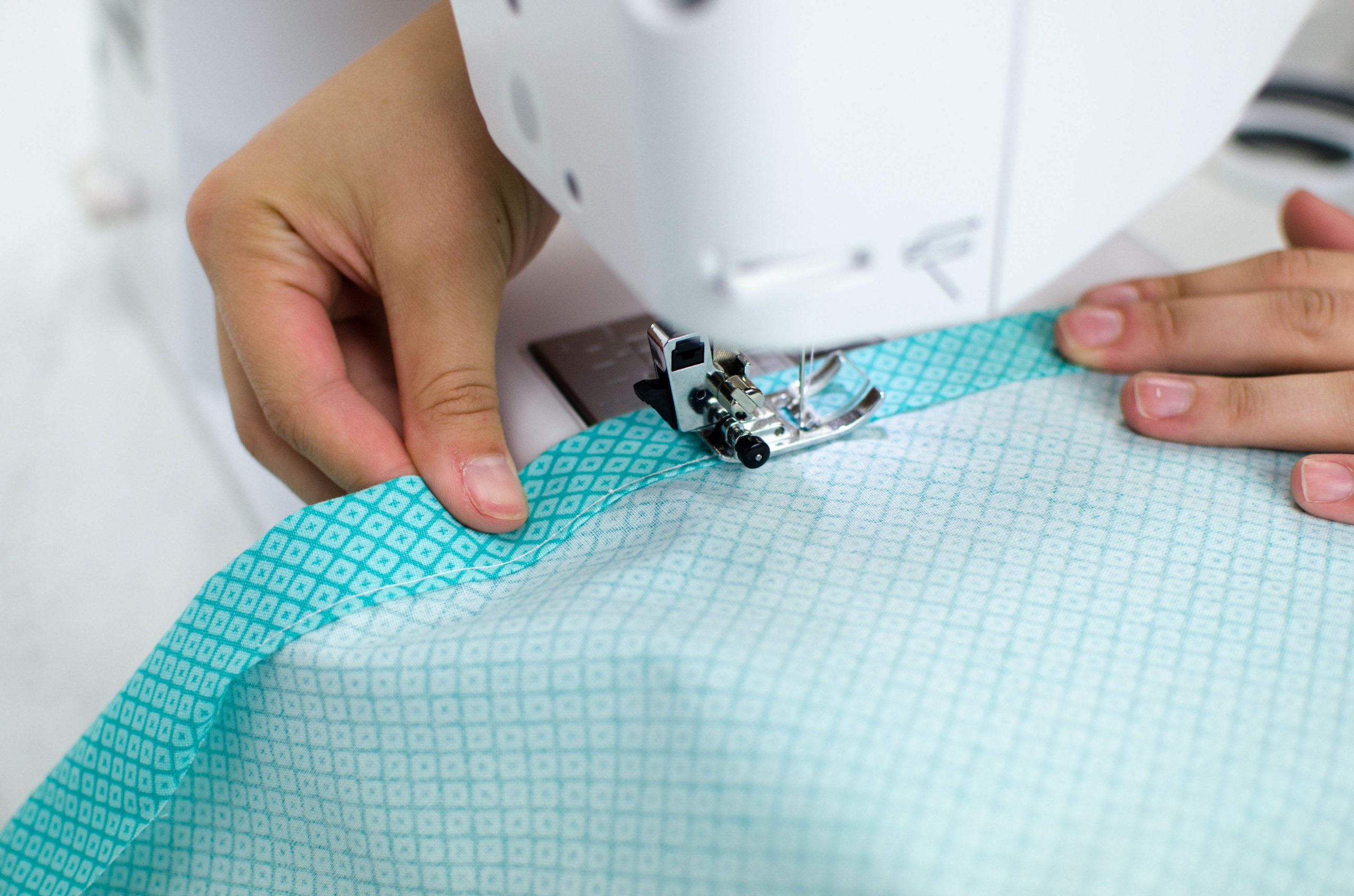 Replace broken zippers.
When the zipper goes on your expensive winter coat, it is a total bummer. This is probably the most ambitious fix on this list and definitely requires a sewing machine, so if you'd rather not try it yourself, it's often a fairly cheap job to get it replaced at your local dry cleaner or alterations place. But if you'd like to give it a go, there are lots of tutorials online that will walk you through the process. Either way, don't throw away your coat just because the zipper is broken!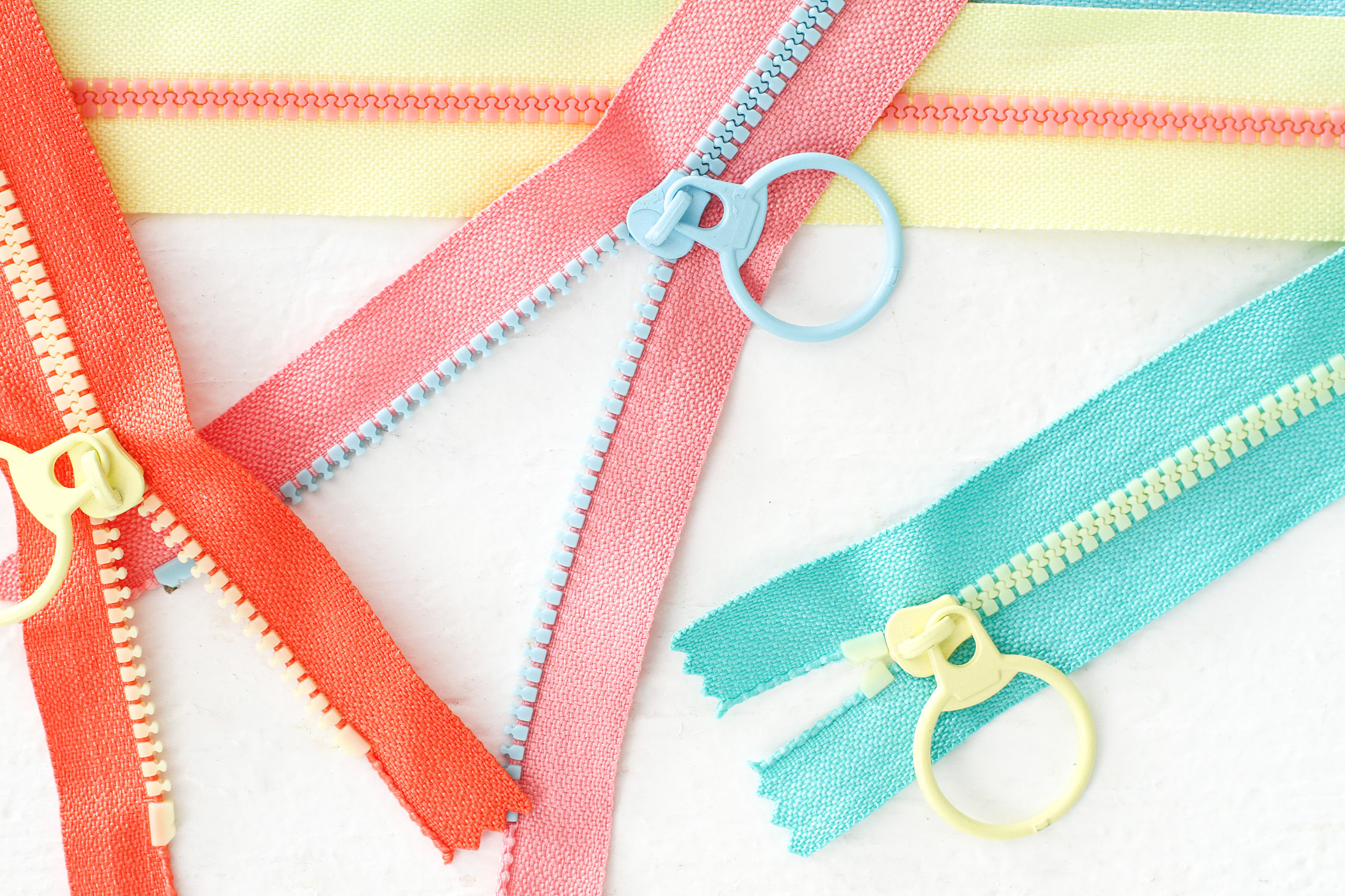 Turn it into something else wearable.
Some clothes are beyond repair or alteration. If it's simply a case of not fitting right, consider donating your item to a local thrift store. But if it's no longer wearable (stained, ripped, or otherwise not desirable), there are lots of alternatives to throwing it in the landfill. For sweaters, there are some great tutorials for making mittens, hot water bottle warmers, and much more. For less cozy clothing, you can still make your own reusable shopping bags, draft snake, pillowcases, rugs, and more.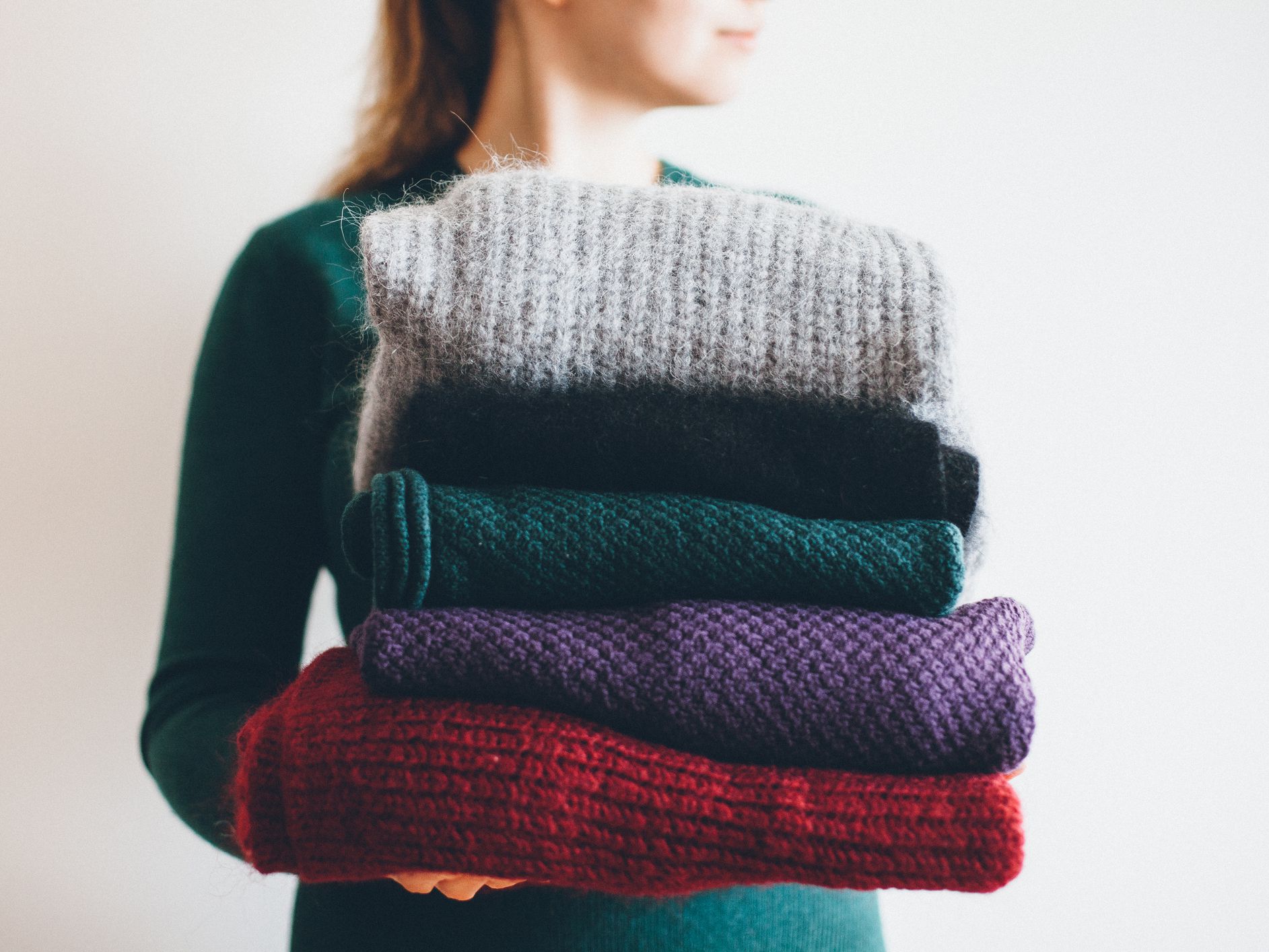 Make yourself some rags.
Finally, there is always the rag heap. Landfills are so oversaturated with textile waste; this is a great way to keep your clothes from adding to the problem. If it's not good enough to donate, you can't make anything out of it, or your item is so stained and ratty you wouldn't want to upcycle it, then you can always turn it into rags. All you need to do this is a pair of scissors and a good TV show to watch while you do it. Once you've finished chopping them up, rags can be used for most cleaning jobs that come your way. And unlike paper towels, they are completely reusable!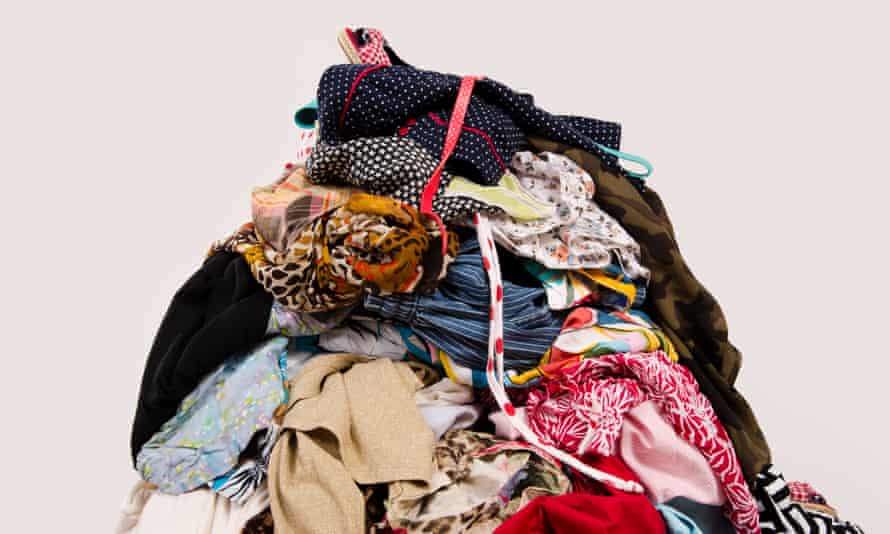 Mrs. Weasley would be proud of everything you learned today. With fast fashion beginning to lose some of its popularity, now is a great time to start reusing and recycling the things we already own. Good luck with your sewing!
Want more posts like this one? MuggleNet is 99% volunteer-run, and we need your help. With your monthly pledge of $1, you can interact with creators, suggest ideas for future posts, and enter exclusive swag giveaways!
Support us on Patreon