Add Some Magic to Your Fun in the Sun
June brings the end of the school year for Hogwarts. Hogwarts students like to enjoy the warming weather by the lake on the grounds as the term comes to an end, but they aren't the only ones who like to enjoy the water! Whether it's a lake, beach, river, pool, or even just the puddle in your yard, we have products that will make your summer magical (giant squid not available).
If you're heading for the water, you'll need a great swimsuit. Why not show your Potter fandom? The whole family can join in with the Hogwarts crest on a one-piece women's suit or a pair of trunks.
Buy on Amazon Buy on Amazon Buy on Amazon
There's plenty of options for the youngest witches and wizards as well! Show their Gryffindor pride with mix-and-match sets including tankini tops, a rash guard, shorts, and a swim skirt.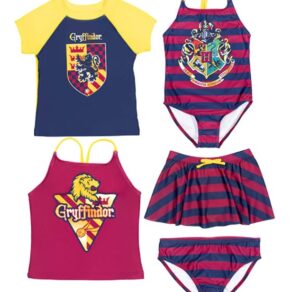 Whether you're enjoying the sun by the water or you're more of the type to splash, you'll need a towel. Comfortable and cute is the best way to go. You can declare your House pride or just stick with the school crest for a more classic look.
If you're looking for something more whimsical, try cute chibi characters.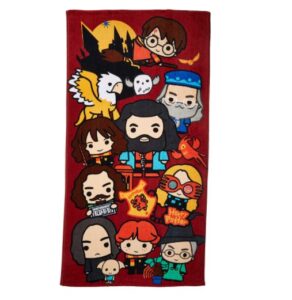 If you need something warmer after your swim, step into Hogwarts with these soft House-themed robes.
Buy on Amazon Buy on Amazon Buy on Amazon
Keep the party going with these incredible dragon floating cup holders – guaranteed easier to get around than a Hungarian Horntail!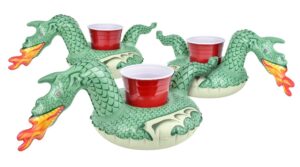 When the day is over, pack up your wet suit and towel in these waterproof bags to keep them safe and secure.
Now that you're ready to hit the waves, all you need is a little Aguamenti!