Add Some Magic to Your Next Camping Trip with "Harry Potter" Merchandise
If you're going camping sometime soon (or simply wish you could), the experience doesn't have to make you feel as though you're on the run while hunting for Horcruxes. While we might not be able to have a tent as magical as the one the Weasleys use in Harry Potter and the Goblet of Fire, we have a feeling that you'll want to use some of these great items on your next adventure.
For Your Food and Drinks
Since food is one of the exceptions to Gamp's Law of Elemental Transfiguration, you'll need a way to store any food and beverages that you bring along with you. Luckily, Igloo has Harry Potter fans covered with two great designs. One is a Hogwarts-inspired print against a navy blue background (called "Harry Potter Hogwarts"); the other is a Harry Potter book cover design that features art by Mary GrandPré (called "Harry Potter Literary"). Both coolers are shown in the medium size.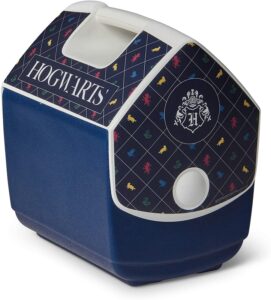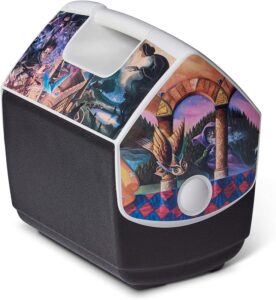 Looking for a lunch box instead? Thermos offers this Thermos Soft Lunch Kit with a modern spin on the Hogwarts crest on the front.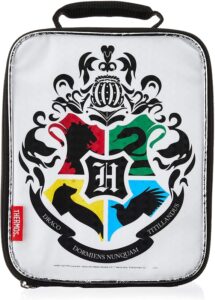 You'll want to stay hydrated, and this Quidditch-themed BlenderBottle is the perfect way to do it! At 28 ounces, it has plenty of room for the drink of your choice, and the "Seeker in Training" graphic is also perfect for your next workout.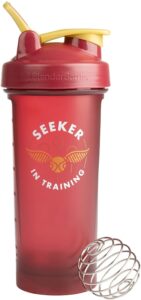 This Deathly Hallows camper mug from Spoontiques is perfect for your camping trips – or even for everyday use. It is ceramic, though, so you'll want to be careful with it!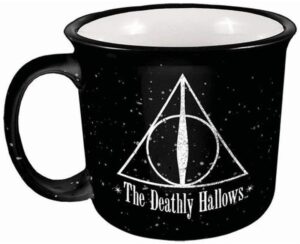 Other Gear
This Hogwarts smartwatch band is compatible with the Apple Watch and some other styles of smartwatches, allowing you to keep track of time (and anything else on your device) with some magical flair.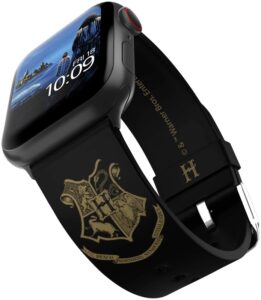 These waterproof bags from Bumkins feature a Quidditch theme, making them ideal for whatever you might need to store. The wet bags come as a two-pack, while the toiletry bags come as a three-pack.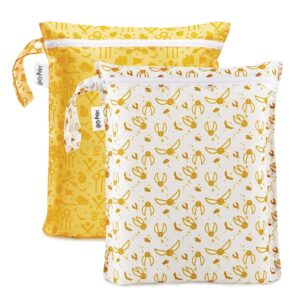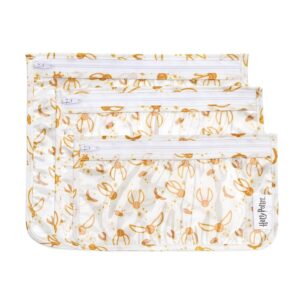 In need of a way to stay entertained? The card game UNO takes on a Harry Potter twist with UNO Harry Potter from Mattel. The game is suggested for players age seven and older.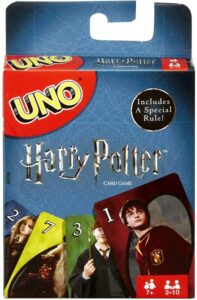 When you're ready to sleep, this Hogwarts travel pillow and sleep mask set should do the trick! The pillow features the Hogwarts crest on one end, while the sleep mask features a banner with the word "Hogwarts" on it in capital letters.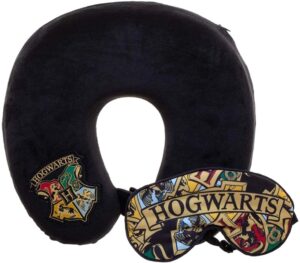 If you can't go camping outdoors, you can bring the fun of camping indoors with this Harry Potter bed tent with Hogwarts crest graphics. While intended for the Low Twin Loft Bed from manufacturer Delta Children, the tent attaches with Velcro, so it can be secured to plenty of other surfaces.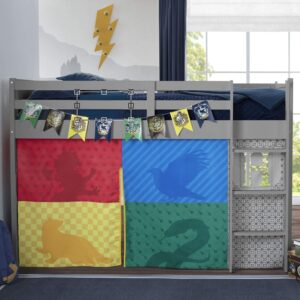 Which items will you be taking on your next adventure? Tell us in the comments below!