The Tale of the Three Sisters: The Black Sisters as the Deathly Hallows
Featured Image by Wizarding World.
Harry Potter and the Deathly Hallows is the book that introduces us to "The Tale of the Three Brothers" and the Deathly Hallows themselves. A popular theory is that Voldemort represents the Elder Wand, Snape the Resurrection Stone, and Harry the Invisibility Cloak. It's an interesting theory that can lead to some fascinating discussions. However, during my most recent reread of the series earlier this year, I couldn't help but notice that the three Black sisters also represent the Deathly Hallows.
Bellatrix – The Elder Wand
Bellatrix is the eldest Black sister and is extremely similar to the first brother in that she is obsessed with power. From a young age, she had a fascination with the Dark Arts. As she grew, this fascination turned to obsession, and she becomes one of the most infamous Death Eaters. She is often seen as Voldemort's second in command and his most loyal follower. After his initial downfall, she refuses to give up on him and spends over a decade waiting for his return to power. She loves the idea of the world he wants to create and would do anything to ensure it came to be.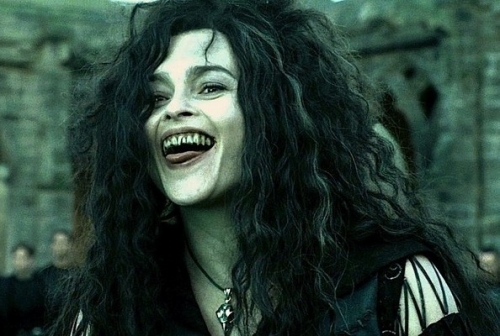 This matches "The Tale of the Three Brothers" – the first brother is power-hungry. He wants to be the best and for everyone to know it, which eventually leads to his death as he boasts about his invincibility. If he had accepted the Wand without letting others know about its power, then it could be argued that he would have survived. It is here where Bellatrix represents the Elder Wand. In Voldemort's quest to take over the wizarding world and kill Harry, he declares war on Hogwarts. Bellatrix takes part in this fight, and even when their side is losing and close to defeat, she refuses to give up. Her determination that she's going to win and is unstoppable is what leads to her death at Molly Weasley's hand. Her arrogance, like the first brother's, leads to her downfall as she underestimates Molly. If she hadn't been obsessed with power, then Bellatrix might not have died.
Andromeda – The Resurrection Stone
As the second Black sister, Andromeda is the sister that best represents the second Deathly Hallow – the Resurrection Stone. In "The Tale of the Three Brothers," the second brother loses his fiancée and asks Death to be able to bring back those who have died. As a result, Death creates the Resurrection Stone. However, the fiancée is not made for this world and suffers, so the second brother takes his own life to join her.
Andromeda may not have died physically, but it can be argued that she did, in a way, die for love. The Black family is well known for its obsession with blood purity; its motto when translated is "always pure." It is expected that you marry someone pure-blood. However, this isn't the case with Andromeda. She doesn't care about bloodlines the way her family does. Though not much is known about her relationship with Ted, it is highly likely that they met and started their relationship during their time at Hogwarts. It is this relationship that represents Andromeda dying for love – because of it, her family cut her off, and she is seen as dead to them. Andromeda's story becomes more representative of the Resurrection Stone when she loses her husband, her daughter, and her son-in-law. However, it can be argued that they do live on, but rather than being brought back into this world like the fiancée was, they live on through Teddy.
Narcissa – The Invisibility Cloak
Narcissa may be the youngest Black sister, but she is the first one we are introduced to, just like the Invisibility Cloak is the first Deathly Hallow introduced. Unlike Bellatrix, she doesn't want power – she follows in the Black family tradition of supporting blood purity and similar ideas without ever fully committing to the Dark Arts. Unlike Andromeda, she doesn't leave her family for love. Instead, she seems to step through life quietly, doing what it takes to survive, especially in the darker times. This is exactly like the third brother. He doesn't want power. He is wary of Death and asks for something that will allow him to go unfollowed, which results in Death giving him the Cloak. This reminds me of how Narcissa acts throughout the series.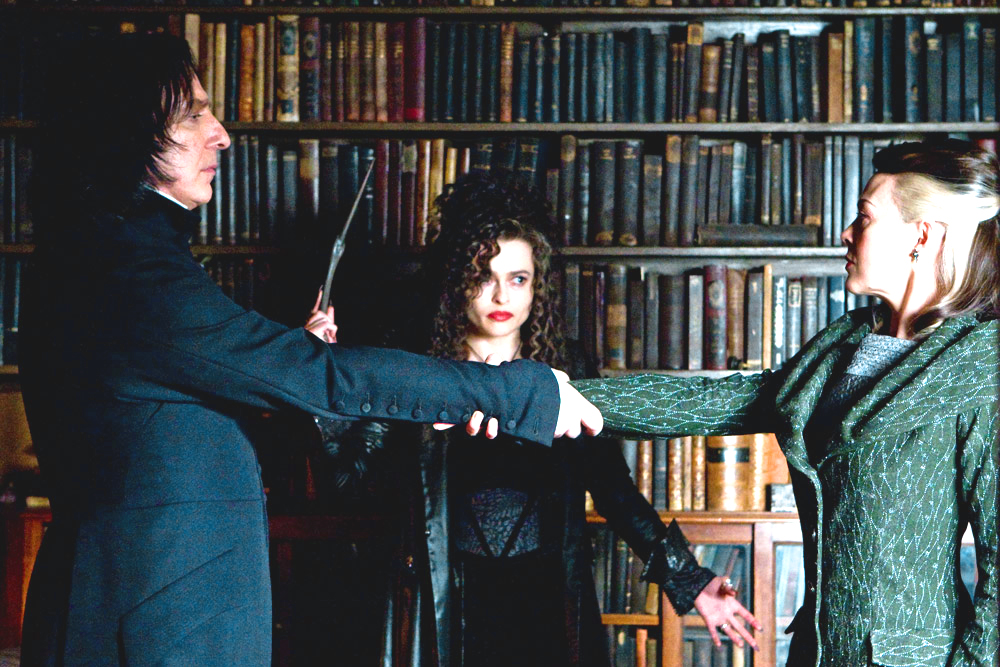 Narcissa not only cares about protecting herself but also Draco. He is always her main priority no matter what. She does everything she can to protect him from Death, such as by making an Unbreakable Vow and even lying to Voldemort. She may be one of the more reserved characters in the series, but she is a force to be reckoned with, and she knows how to outsmart everyone to ensure that the ones she loves are safely hidden and protected from Death.
The wizarding world is full of connections, and I can't help wondering if it is a coincidence or not that "The Tale of the Three Brothers" matches these three sisters. Are there other trios that also follow this story?
Did you know that MuggleNet is 99% volunteer-run? With your monthly pledge of $5, you can provide monetary support to our volunteers while becoming eligible for exclusive swag giveaways!
Support us on Patreon