Horcruxes and the Disney Movies That Best Reflect Them
Like Horcruxes, classic animated Disney movies make up part of our souls. Filled with adventure, strength, music, and – okay – unfailingly dead parents, the films embody a lot of the values that make the Harry Potter series appealing to many of us. So in honor of the beautiful symbiosis, we've mapped the seven Horcruxes (after all, isn't seven the most powerfully magical number?) to the Disney movie we feel best reflects it! Let's go!
1. Tom Riddle's Diary: Inside Out
The seemingly ordinary diary purchased in Muggle London became an outlet for a young Riddle, not only to record his thoughts and feelings but also to store a version of his memory to be preserved. The way in which the diary personifies the memory of Riddle is reflective of Inside Out, in which individual feelings are personified and the thread of storing and retrieving memories runs deep.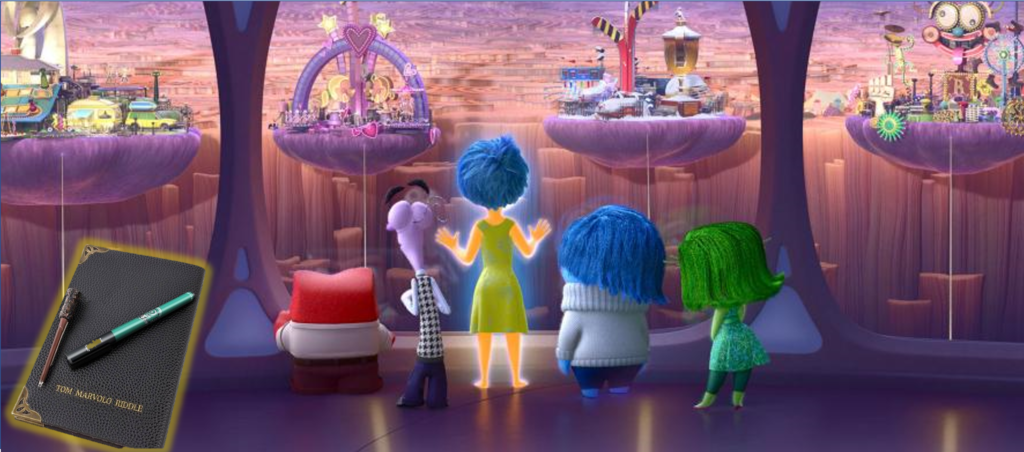 2. Marvolo's Ring: Coco
With its connections to the Peverell line and having been passed through the Gaunt family, the story of the ring and its powerful link to the realm of the dead finds its spiritual counterpart in Coco. Whilst thematically quite different, both narratives are concerned with maintaining connections within families and honoring those who came before even once they've left us. And frankly, who doesn't want to see Dumbledore bopping along to "Remember Me" with his cursed hand?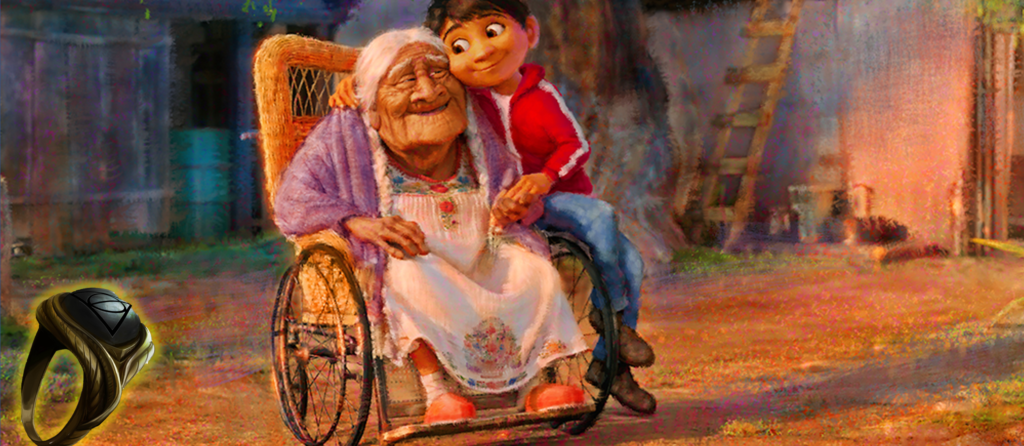 3. Slytherin's Locket: The Little Mermaid
You want thingamabobs? Slytherin's got twenty. In many ways, The Little Mermaid is about giving into desires that are deemed improper and yearning for something beyond what one has, not unlike what our main trio goes through when wearing the locket for safekeeping. The strongest link between the two, however, lives in the symbolism of Ursula's necklace, which acts with magical powers just as Slytherin's does. Eels, snakes – same, same.
4. Hufflepuff's Cup: Beauty and the Beast
This is a total no-brainer! Of course, we are living for the version of the world in which Hufflepuff's Cup becomes an anthropomorphic goddess in the Beast's mansion. When a besotted Hepzibah Smith introduces Tom Riddle to the Cup, she explains that it is known to have all sorts of magical properties that have been unexplored. Helga, a traditional European name, leads us to believe that not only is the Cup bestowed with impressive powers, but in fact, the magic from the whole Beauty and the Beast 'verse also plausibly exists in the Wizarding World! Add, for good measure, Emma Watson's connection to the films and the fact that the Cup was the Horcrux Hermione destroyed, and we have ourselves a trifecta of excellence.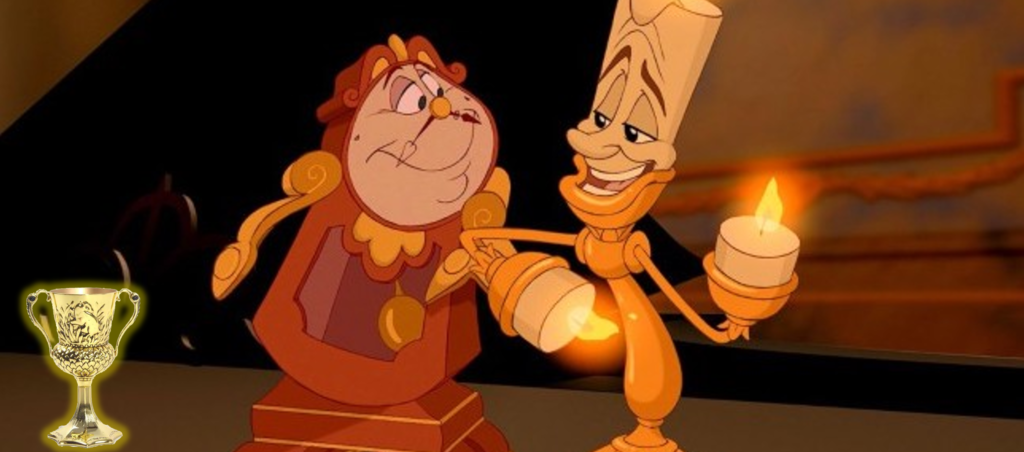 5. The Diadem of Ravenclaw: Tangled
It's another easy match for this Horcrux, since the sordid tales of mothers and daughters overlap neatly. The story of Rowena and Helena's falling out is similarly reflected through Rapunzel and Mother Gothel's story, though happily, Rowena had a bit more interest in self-development, and Flynn wasn't an insecure creep who murdered Rapunzel. Poor, poor Helena.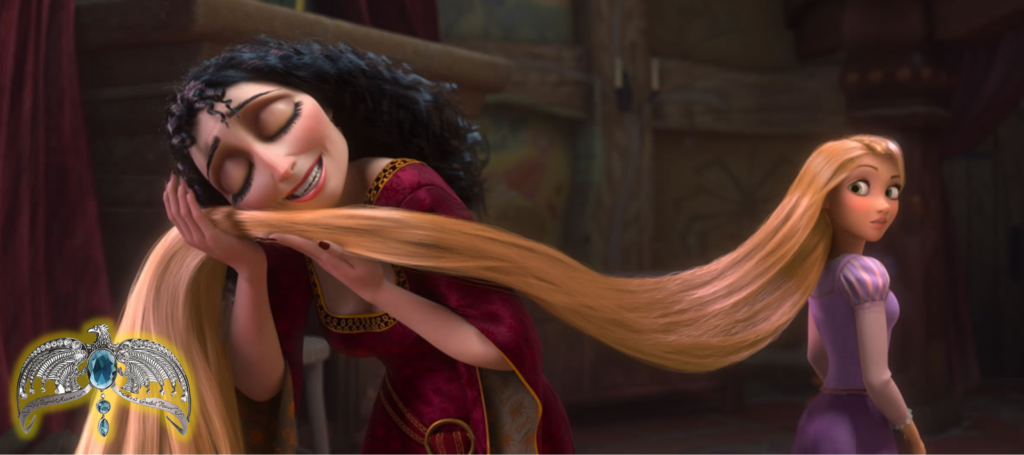 6. The Boy Who Lived: The Lion King
Oh, sweet, orphan Harry – ostracized during childhood, suffering immeasurable grief, and left to find his own way. Sound familiar? Of course it does! Simba and Harry both went through a lot as young people, and both had to claw their way back despite their trauma to overthrow the evil regimes that flourished without them – and of course, each had their two best friends by their sides! Admit it, you'll never see Pumbaa without thinking of Ron again!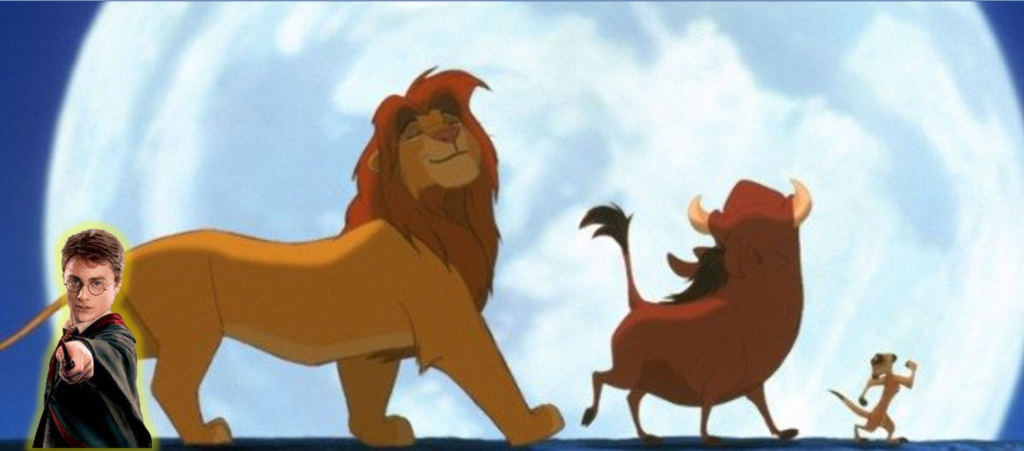 7. The Snake: Aladdin
As the primary sidekick to the villain, the snake in Aladdin strikes a distinct parallel with Nagini. And just as in the film, a diamond in the rough emerges to reclaim the safety of the community. Did we kick this article off on the cusp of the epiphany that Neville Longbottom could well be Aladdin? Probably not, but alas, here we are. Add in a few curses, the fact that both snakes have some sort of ability to communicate with and embody humans, and we've got ourselves a match!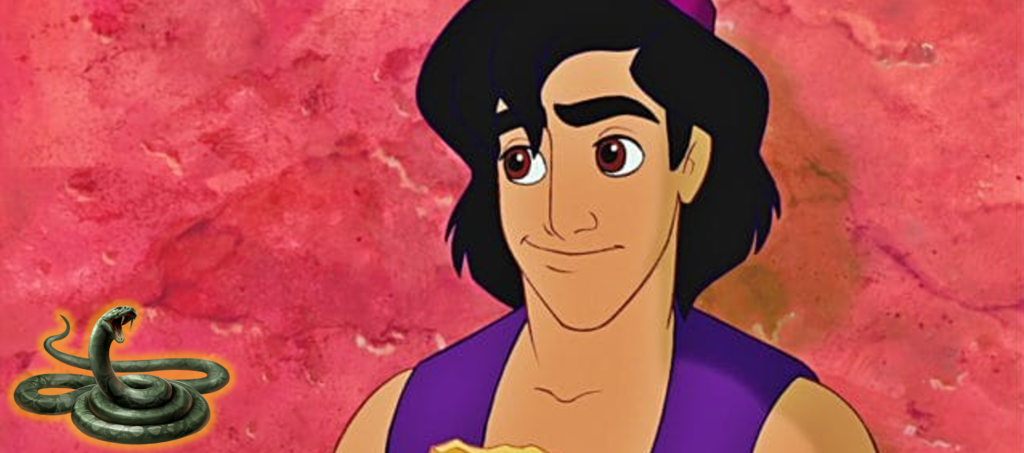 And so, gentle readers, this concludes our list. What do you think? Do you agree, or are there changes you'd make to the list?
Want more posts like this one? MuggleNet is 99% volunteer-run, and we need your help. With your monthly pledge of $1, you can interact with creators, suggest ideas for future posts, and enter exclusive swag giveaways!
Support us on Patreon