Katie Leung Reminisces on Her Education, from Hogwarts to Drama School
Katie Leung (Cho Chang) recently sat down to talk about the vulnerability of opening up to new experiences, which she did while attending drama school.
Leung starred in Harry Potter and the Goblet of Fire at age 18 before going on to star in four more films in the series, leading up to the last film, Harry Potter and the Deathly Hallows – Part 2. After the series ended, she switched up Hogwarts for drama school at the Royal Conservatoire of Scotland in Glasgow. Before returning to the big screen, Leung wanted to gather some experience in the real world, which she got while at drama school.
Leung says it's important to be vulnerable in order to learn new things.
Being in an environment where I could be vulnerable was something I'd never experienced, and that's where you are able to let your guard down. You have to be vulnerable in order to learn, and I think that's the most important thing I learned at drama school.
Whether the time at drama school made Leung a better actress or not, she does not know but says that is not the point. She enrolled in the school's program for life experience, and to learn about other people's lives in the process.
She went on to give some advice to people looking to pursue education at drama schools.
I tell them it's not about having a CV at that point; it's about getting out and having life experience to find yourself a bit more.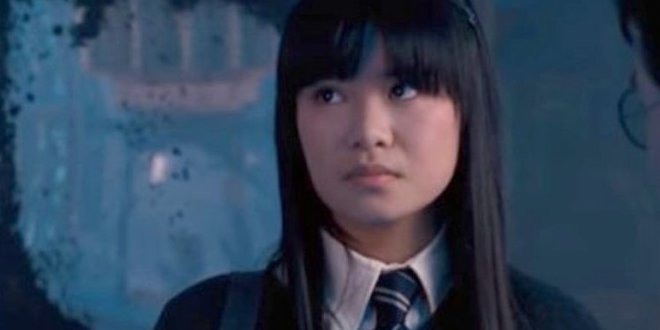 One of the reasons that Leung held herself back from attending drama school was that she thought people would have expectations of her because of her time spent on the Harry Potter films. She had to push through and think about what she wanted out of it instead of worrying about what others would think.
So it was important for me to say, 'life starts here', and realising as well there were no expectations from my classmates – it was all in my head, it was all me, really.
In the first couple of weeks of drama school, Leung explained, everyone in the class would discuss their backgrounds and roots, to which she would mention having done a film but never explicitly stated what film it was, despite most people knowing she meant the Harry Potter series. She explains, "I just didn't want to talk about it because I didn't want it to define me."
Looking back, Leung and her friends from drama school talk and laugh about the whole situation, and how awkward it was in their first year. Despite being nervous, everyone in her class was very supportive of Leung and thought she was doing great.
Leung ended her talk about drama school on a humble note.
I think I've worked hard to be here, and I don't think I'll ever consider myself as [being] established – you keep learning and figuring out how much you don't know the more you do it. That's the best way to be. If you reach a stage where you are too content with what you are doing, you don't really challenge yourself. I think humility is important.
Since appearing in the Harry Potter film series, Leung has appeared in television series, such as The Nest, Roadkill, and White Dragon, and will also be starring in the upcoming police drama Annika.
Want more posts like this one? MuggleNet is 99% volunteer-run, and we need your help. With your monthly pledge of $1, you can interact with creators, suggest ideas for future posts, and enter exclusive swag giveaways!
Support us on Patreon