Evanna Lynch Adds Extra Magic to BBC One Crime Drama "Silent Witness"
Evanna Lynch, best known for playing Luna Lovegood in the Potter movies, was recently spotted in a British television crime drama, Silent Witness.
The BBC One crime drama follows a group of forensic pathology experts as they uncover the truth while investigating various crimes. The show first aired in 1996 and has been going strong ever since. It is one of the most popular and longest-running dramas in the United Kingdom to date.
The 24th season hit screens on September 6 with the first of a two-part episode titled "Redemption." Lynch plays Paisley Robinson, girlfriend of Scott Weston (Elliott Tittensor). Weston is currently in jail, having been charged with a crime that was featured in an episode back in Season 13 of the show. Robinson, an advocate for Weston, wants his charge to be reviewed. The second part of the episode aired on September 7.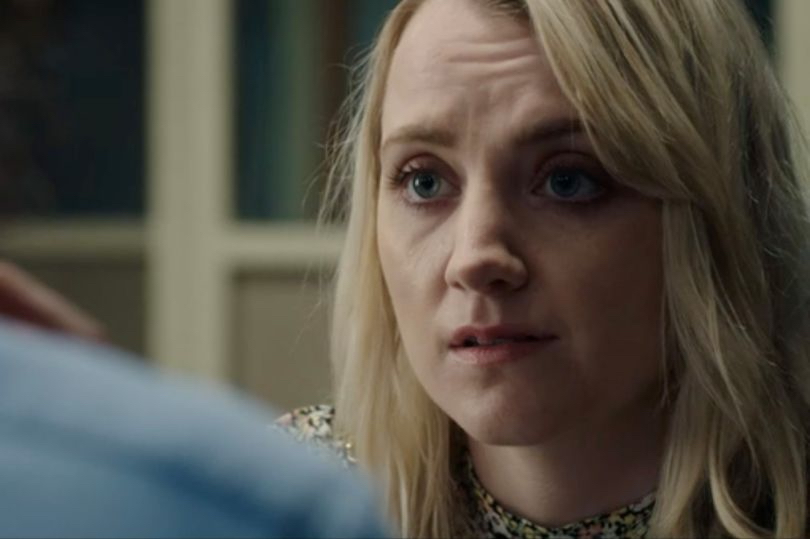 Since Lynch graduated from Hogwarts, she has appeared in various television roles. She played Alehna in Sinbad (2012), portrayed Regan in Apex (2013), and voiced Gentry in the TV series Rise of the Teenage Mutant Ninja Turtles (2020).
She has many strings to her bow. Not only is she a talented actress and dancer, but Lynch is also a well-known vegan and animal activist with her own cosmetic company, Kinder Beauty. Her memoir, The Opposite of Butterfly Hunting, will be published in October.
If, by chance, you are wondering whether there have been any other Wizarding World crossovers with Silent Witness, then wonder no more. We've dived into the 25 years' worth of cast lists and revealed some other Wizarding World cast members who have also starred in Silent Witness.
James Phelps – One Episode
Best known for playing Fred Weasley, James was cast in Silent Witness in 2015. Phelps played Chris in an episode titled "Sniper's Nest: Part 1" from Season 18 of the show.
Poppy Corby-Tuech – One Episode
Corby-Tuech played Vinda Rosier in Fantastic Beasts: The Crimes of Grindelwald, but back in 2014, she played Eva Liron in an episode titled "Commodity: Part 1."
Adrian Rawlins – Four Episodes
Rawlins played Harry's father, James Potter, in Harry Potter and the Deathly Hallows – Parts 1 and 2. He also played two characters in Silent Witness: In 2007, he was cast as Alan Eckhert in "Peripheral Vision: Part 1" and "Peripheral Vision: Part 2," and then in 2014, he played DI John Leighton in "Commodity: Part 1" and "Commodity: Part 2" (yes, the very same episode that Corby-Tuech was in).
Julian Glover – Four Episodes
Glover is perhaps most known for his roles in Star Wars: Episode V – The Empire Strikes Back (General Veers), Indiana Jones and the Last Crusade (Walter Donovan), or Game of Thrones (Grand Maester Pycelle). But did you know that he voiced Aragog in Harry Potter and the Chamber of Secrets? He also played two characters in Silent Witness: In 2007, he played Henry Markham in "Apocalypse: Part 1" and "Apocalypse: Part 2," and in 2011, he was cast as Istvan Sandor in "Bloodlines: Part 1" and "Bloodlines: Part 2."
Isn't it a small world?
The cast list for Silent Witness is huge. We guess it would be when you consider that the show has been running for 25 years. Have a look at the full cast list for the show if you dare. Can you spot any other members of the Wizarding World, or any other familiar names, who have also appeared in Silent Witness?
Have you already watched Lynch's appearance in Silent Witness? If you have seen these new episodes, did you enjoy her appearance?
Want more posts like this one? MuggleNet is 99% volunteer-run, and we need your help. With your monthly pledge of $1, you can interact with creators, suggest ideas for future posts, and enter exclusive swag giveaways!
Support us on Patreon