Severus Snape's Dark Academia Morning Routine
Some morning routines are all about getting energized, casting off the fuzziness of sleep, and making the most of a new day. But when we turned to explore Severus Snape's morning routine, we found something altogether different. If your aesthetic involves reading by candlelight, black coffee, and minimal social interaction, then here's the morning routine for you.
1. Waking Up
Waking up is always going to be a difficult time, so there's no use wasting time with it. Whatever time works for you, stick to it – and be sure to grab a large cup of the darkest, strongest coffee you can find as soon as possible. There's no time to laze about in bed, so be sure to get up straight away.
2. Getting Dressed
Perhaps Severus Snape is not much of a fashionista, but he does have a distinctive look that fits the dark academia aesthetic. So when getting dressed, pick out monochromatic or minimalist looks – preferably an all-black outfit. Turtlenecks and long robe-like coats are in, while color and loud patterns are most definitely out.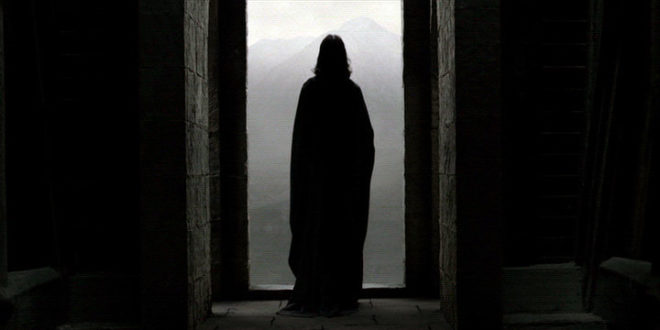 3. A Trip to the Library
No time for breakfast, beyond a little nibble of something – first on the agenda is a trip to the library. Libraries can be a great haven for intellectuals since they combine all the essential elements: books (and tons of them), a secluded place to read, and most importantly, an unspoken ban on loud chatter. And when it's early in the morning, you can almost guarantee that you'll have the library to yourself – a perfect space to get lost in your own thoughts.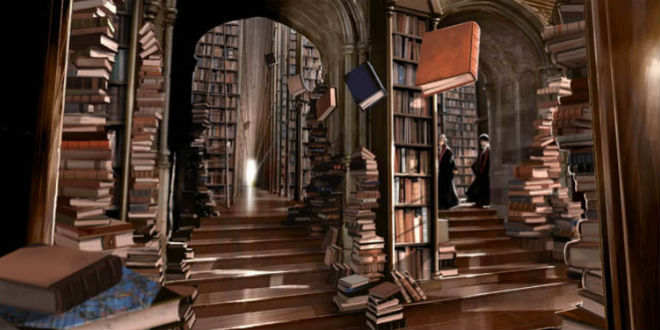 4. Time for Reading
To be able to truly pull off the dark academia aesthetic, you need to have a wealth of information and knowledge. Be sure to carry a book wherever you go, building your knowledge about any topic that may interest you, from philosophy to history – or perhaps the science behind the social networks that exist among trees? Whatever your interest, you can be sure to find a book on it. Books are also essential for avoiding social interactions – whether you're traveling, enjoying yourself at a coffee shop, or strolling through a park, a book will help you ward away any inquisitive strangers and avoid awkward small talk.
5. Learning a New Skill
The morning may be taken up largely by reading or browsing shelves at the library, but that's not to say that the dark academia life is filled with daydreaming. Quite the opposite, this is all about becoming the most skilled and academically prestigious version of yourself. Therefore, take some time each morning to work on a skill – perhaps learning chess, an instrument, or even a new language.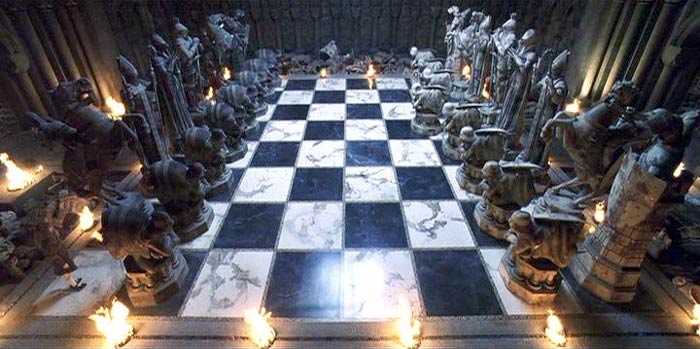 6. Journaling
Mulling over feelings and getting in touch with your emotional side may not be very Snapeish, but hear me out. Journals can be great for documenting your day, venting about annoying students, and planning out your future. They can be a great tool for keeping your mind clear and releasing distracting emotions in a private yet relatively healthy way. Bonus points if it's written in invisible ink to protect against any inquisitive snoopers.
7. The Art of Sarcasm
To prepare yourself for the inevitable social interactions of your day, be sure to practice your sarcasm and eyebrow-raising skills. The perfect disdainful eyebrow raise can help you in tricky situations and cover any social anxiety. It's also helpful to build up a bank of trivia or useful bits of knowledge to flaunt in a social setting – just so you don't lose that aura of mystery and intellectual superiority, of course!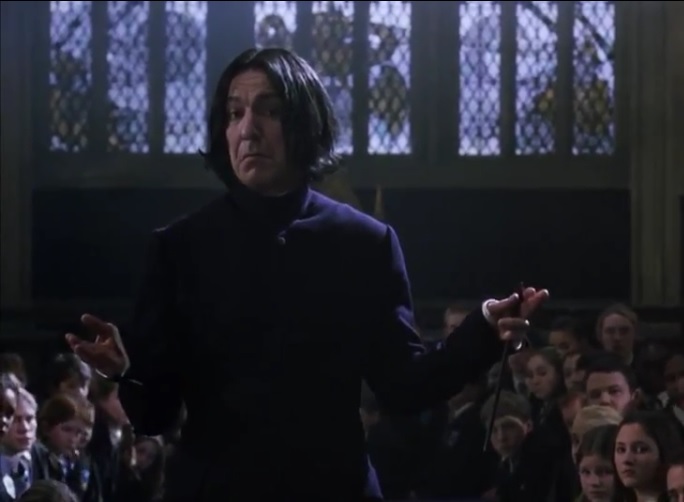 While we here at MuggleNet may not recommend pursuing a life like Severus Snape's (it does involve rather a lot of tragedy and hard situations, after all), the dark academia aesthetic has much to offer. Ultimately, we don't all have to emulate influencers with their versions of productivity to lead a life that focuses on self-improvement and exploring the world of knowledge out there. And if this particular morning routine seems too much, feel free to simply try reading a book with a strong coffee sometime – bonus points if you're wearing a neutral-toned monochromatic outfit.
Into the Floo
transports us back to where the magic all began, taking a closer look at the trading card game, collectible toys, board games, and more that captured our minds all those years ago.