FART Recommendations: Six Near-Perfect Page-to-Screen Adaptations
With November upon us, 2021 is cruising by, and that means it's time for some new reads for MuggleNet's monthly Folks All Reading Together Challenge (FART for short). November's challenge is to read books that one of your favorite movies or shows is based on. With that in mind, we have compiled a list of six books that have nearly page-for-page adaptations; these adaptations were close to perfect. Don't forget to tag us and use the hashtags #AYearofMagic, #FARTchallenge (Twitter), and #FARTreadingchallenge (Facebook and Instagram) to keep the conversation going!
The Hunger Games by Suzanne Collins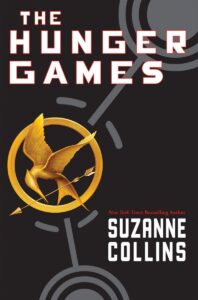 In the world of Panem, a Capitol with twelve surrounding districts, the annual Hunger Games are approaching. When Katniss Everdeen volunteers to take her sister's place in the games, she is whisked off to the Capitol to enjoy all the luxuries it has to offer before being thrown into the arena where she must fight to the death. With her advanced skill in archery, will it be enough to survive the games? In this action-packed dystopian novel, it's kill or be killed. This adaptation leaves out very little. Francis Lawrence does a great job at including as much from the books as possible. In fact, in the scene where the games begin, it is nearly word for word with the book.
The Perks of Being A Wallflower by Stephen Chbosky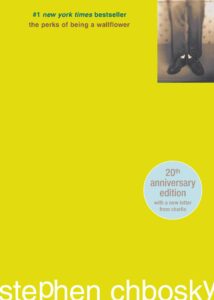 Charlie is a bit of a loner until he meets Sam and Patrick, who pull Charlie out of his bubble and into their world. In this coming-of-age novel, we see Charlie navigating the awkward stage of life between adolescence and adulthood. From first dates to family drama, from young love to The Rocky Horror Picture Show, from new experiences to devastating loss, we see it all through Charlie's perspective. Growing up can be tough, but it's a lot easier if you have the right people guiding you through it. The only difference really is that the book is written via letters Charlie writes to his "friend," while the movie follows a normal perspective of what is happening in the present tense.
Howl's Moving Castle by Diana Wynne Jones
After being cursed by the Witch of the Waste, Sophie wakes to find herself suddenly old. She finds her only choice is to track down the wizard Howl to break the spell. After finding his ever-moving castle, she strikes a deal with a fire demon and is quickly thrown into a world of mystery and magic. Sophie soon discovers there is more to Howl than the terrifying stories she has always been told. Will Sophie be able to break the curse, or will she discover that things are not always quite what they seem? In this adaptation, while the smallest of details, such as the alternate doorway, are removed, the overall storyline and charm remain intact.
The Queen's Gambit by Walter Tevis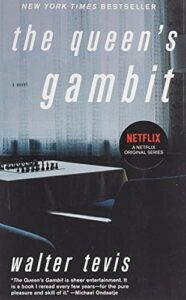 After being placed in an orphanage at eight years old, Beth Harmon discovers a love of chess through her lessons with the janitor. By the time she turns 16, she is adopted and preparing to play in the US Open championship. As she gets older, the stakes get higher, and so do her skills. This gripping novel deals with loss, friendship, addiction, and lots of chess. Will she become a world champion, or will the pressure finally break her? This adaptation is nearly a shot-for-shot remake. If there are any differences, they are extremely small. The Netflix adaptation similarly portrays the deeper themes of this story.
If I Stay by Gayle Forman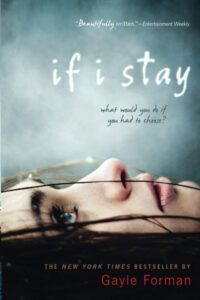 If I Stay is a chilling novel about a girl named Mia who undergoes a drastic change when she and her family are involved in a major car accident. The catch is that Mia is having an out-of-body experience as she follows her family and herself to the hospital. While dealing with devastating loss and memories of those in the waiting room, she must decide whether to stay and live or move on and let her life on earth go. This adaptation is extremely similar and brings out just as many tears as the book does through the memories Mia experiences and the conversations she overhears.
Outlander by Diana Gabaldon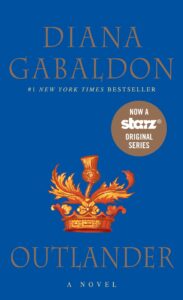 After Claire discovers a standing stone landmark during her honeymoon with her husband, Frank, in 1945, she becomes thrust through time into 1743, where a Scotland torn by war and raiding clans awaits. Here, she meets Jamie Fraser, a Scots warrior with a troubled past. Jamie quickly becomes Claire's ally while she learns to navigate this new reality. As she fights for a way back to her own time, she becomes entangled in a compulsion towards Jamie. With a love for two men in two different centuries, will she return to Frank, or will she stay with Jamie? This series adaptation contains just as much romance and grit as the novel.
Want more posts like this one? MuggleNet is 99% volunteer-run, and we need your help. With your monthly pledge of $1, you can interact with creators, suggest ideas for future posts, and enter exclusive swag giveaways!
Support us on Patreon