Seven Questions the "Fantastic Beasts: The Secrets of Dumbledore" Trailer Leaves Us With
After months of waiting, we finally have our first trailer for the new Fantastic Beasts film, Fantastic Beasts: The Secrets of Dumbledore. The trailer shows us both new and old places and faces as well as a whole host of magic, but it also leaves us with so many questions, and here are just seven we have.
1. Why is Jacob at Hogwarts?
At the end of Fantastic Beasts: The Crimes of Grindelwald, the return to Hogwarts was one many fans loved despite it being only a brief return. It also got us excited to see what would come next within the wizarding world. And from this new trailer, it looks like we will get to see more of the castle, but this also raises many questions such as why are they back at Hogwarts and will we get to see more of the castle. However, the one at the forefront of our minds is why is Jacob at Hogwarts and what exactly can he see? It is well-known that Muggles can't see or gain access to Hogwarts, so how exactly did Jacob manage to get into the castle, and what is he seeing?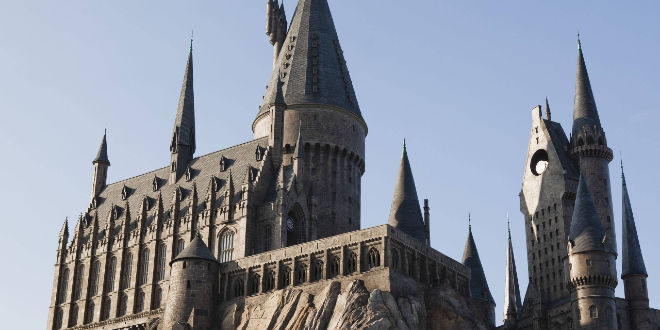 2. Why has Dumbledore given Jacob a wand?
One of the moments that shocked us most was when Newt presented Jacob with a wand on Dumbledore's wishes. Having no magic himself, it would seem that Jacob shouldn't be able to use the wand, a point even raised by one of the Hogwarts students at the end of the trailer. So why exactly has Dumbledore given Jacob a wand, and what purpose does he play in the move against Grindelwald? Is there much more to this No-Maj than we think?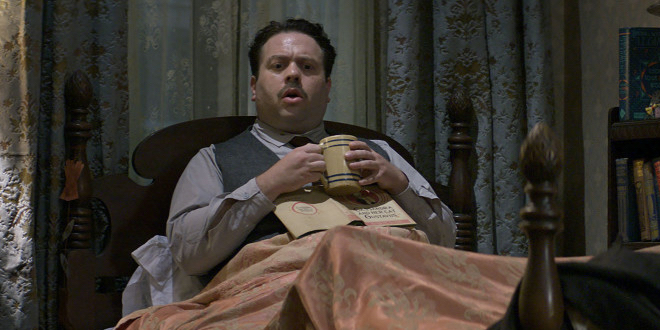 3. What part does Queenie play in everything?
Queenie's decision to join Grindelwald at the end of the second film was one that shocked fans around the world, and this trailer gives us our first brief look at her since this decision. In the shot, she is seen embracing an almost sad and relived-looking Jacob in his bakery as the words "things are not quite what they appear" are heard. We're still wondering what part Queenie plays in everything, and this trailer only reinforces this question. Is Grindelwald using her for his own evil gains, and if so, how do Queenie, and Jacob, factor into this plan?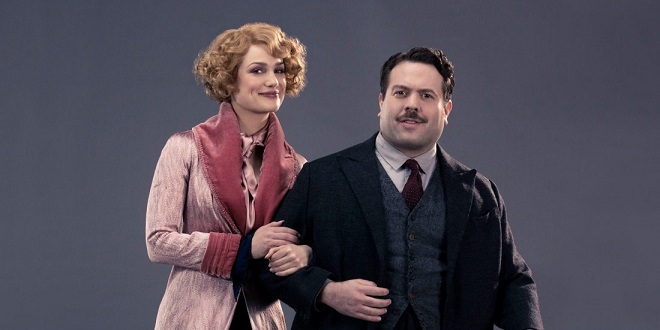 4. What fantastic beasts will we see in this film?
From the trailer, we do get to see two fan-favorite beasts in the form of Pickett the Bowtruckle and the Niffler, but we also get glimpses at many new fantastic beasts. But just who or what exactly are they and will they be friend or foe to Newt?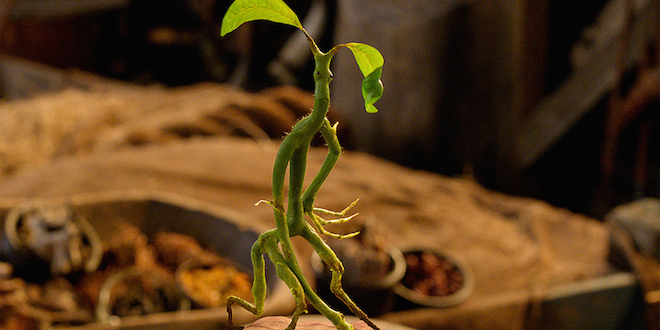 5. Why has Dumbledore chosen this team to go against Grindelwald?
Judging from Theseus' reaction, he doesn't seem to have the utmost confidence that this band of unlikely heroes is going to be able to defeat Grindelwald. But why exactly has Dumbledore chosen them all to aid him in his battle against Grindelwald? Not only are much-loved characters such as Newt and Jacob in this team, but characters such as Eulalie Hicks are also in the team. From this alone, it does appear they are a mismatched band of people, but taking a moment to consider this, they all will have completely different strengths and skills. Is this why Dumbledore has chosen them? However, one character seems to be missing, Tina. Where is she, and why isn't she part of Dumbledore's team? Has something happened to her, or is there another part she has to play in the fight against Grindelwald?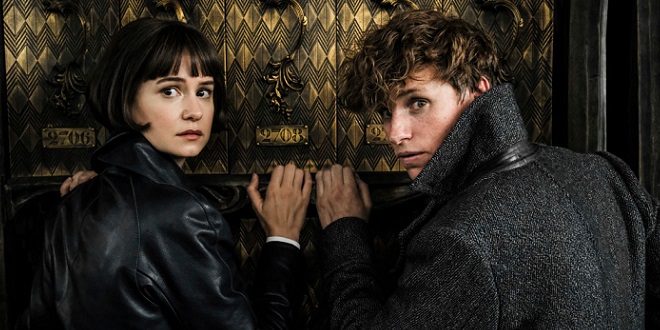 6. What are Dumbeldore and Credence fighting about?
Credence being revealed to be Aurelius Dumbledore was something that no fan expected, and ever since this reveal, we have all been wondering if this is the truth or if this is a lie that Grindelwald is using to get Credence on his side. Whatever the truth turns out to be, it seems from this trailer that Dumbledore and Credence are going to have a fight of major proportions about something, but what exactly are they fighting about, and why are they doing so publically? Could it be something to do with Credence being a long-lost Dumbledore or something else that hasn't been revealed yet?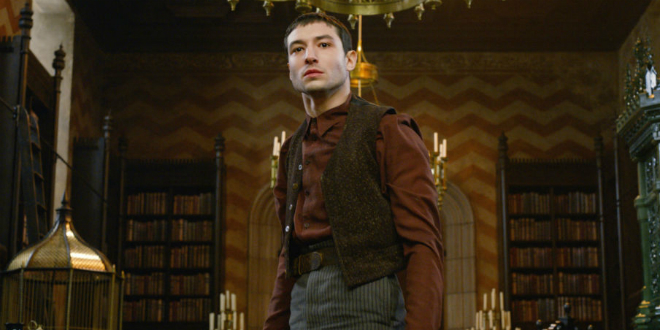 7. What are the secrets of Dumbledore, and who exactly do they belong to?
Ever since the title was first revealed, fans have been wondering what secrets Albus Dumbledore has, or even if it has anything to do with him at all. This trailer also gives us a look at a much younger Aberforth. It is well established that these two brothers have a long and complicated relationship, so it has us wondering does this relate to the secrets being kept? Could the secrets be something related to their past or maybe even Ariana? Or might the secrets of Dumbledore be related to another Dumbledore altogether?
What questions do you have after watching the trailer? Do you have any theories about what could happen within the film? Let us know in the comments below.
Want more posts like this one? MuggleNet is 99% volunteer-run, and we need your help. With your monthly pledge of $1, you can interact with creators, suggest ideas for future posts, and enter exclusive swag giveaways!
Support us on Patreon