"Fantastic Beasts: The Secrets of Dumbledore" Trailer Raises Questions of Trust
2022 is shaping up to be a big year for Wizarding World fans, and we're loving all this magical buzz. A week ago, we were beyond excited to get a promo video for Harry Potter: 20th Anniversary Return to Hogwarts. On Friday, we got our first glimpse of footage for Fantastic Beasts: The Secrets of Dumbledore. Today, we're thrilled to finally have a full-length trailer for the film coming to theaters in April.
The trailer introduces a premise for The Secrets of Dumbledore, including what some of our favorite characters will be up to. We learn that Albus Dumbledore has brought together Newt Scamander and his brother Theseus, along with Jacob Kowalski, Yusuf Kama, Eulalie Hicks, and Bunty, all focused on a mission against Gellert Grindelwald, who has manipulated both Queenie Goldstein and Credence Barebone. We've been speculating about what the title "The Secrets of Dumbledore" could mean ever since it was announced in September, but this footage supports the idea that the film will feature revelations about Albus Dumbledore and his family.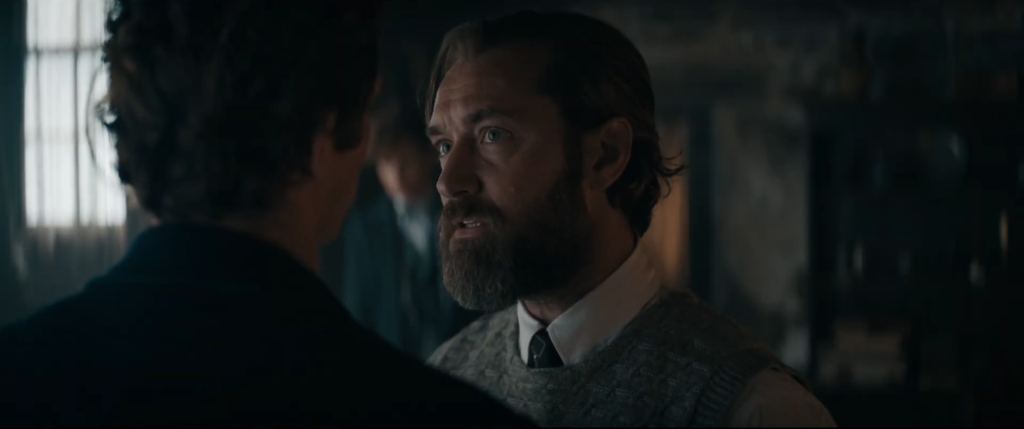 Both the full-length trailer and the teaser included a cryptic line spoken by Albus to Theseus: "You'll have to trust me." In the trailer, this line follows, "If we're to defeat him," meaning Grindelwald. The teaser, however, had a different implication: "Should you agree to do what I ask, you'll have to trust me, even when every instinct tells you not to." This hearkens back to Harry Potter and the Half-Blood Prince when Harry is told to follow his headmaster's instructions without question. The trailer says the past is whispering, but we're drawing more connections to the future. The first shot shown in the trailer is a snitch, which reminds us of the one Albus used to manipulate Harry into walking to his death. Undoubtedly, an important part of this new film is whether or not to trust Albus.
These lines raise a few questions. First, why is Albus saying this to Theseus? Is this directed at Theseus alone, or does the Auror represent the Ministry of Magic? Fantastic Beasts: The Crimes of Grindelwald had the Ministry literally shackle Albus, so they're clearly at odds. Theseus and Newt also butted heads throughout the film, and today's trailer showed a skeptical Theseus who quipped, "Who wouldn't like our chances?" Potter fans know that Albus seldom reveals all the details of his schemes, no matter the consequences, even to his allies. Theseus likely sees Albus as the best champion against Grindelwald — in a lesser-of-two-evils, devil-you-know kind of way.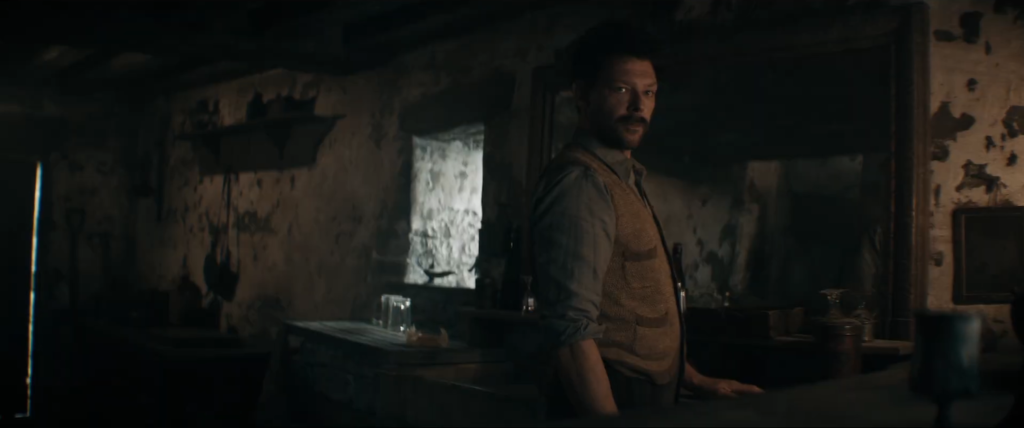 Theseus isn't the only sarcastic one in this trailer: Aberforth Dumbledore is here! We're delighted at the familiar settings from Hogsmeade to the Room of Requirement, and it looks like the gang will meet Aberforth in the Hog's Head. When Aberforth dryly remarks, "Off to save the world, are we?", it sounds like his retort in Harry Potter and the Deathly Hallows – Part 2: "Nice job? Easy?" This character's introduction into the Fantastic Beasts franchise is exciting as an opportunity to unveil Albus's flaws. There's likely more to the Dumbledores than Rita Skeeter ever learned. For plot continuity, Aberforth will still mistrust his brother in the 1990s. So, these brothers won't reconcile in the Fantastic Beasts films. Furthermore, one spell in the trailer almost looks like Priori Incantatem. Perhaps we'll explore Ariana's death or another part of Dumbledore lore.
Are Theseus and Aberforth right to question Albus? Newt seems to follow him in a similar fashion to Harry: recognizing that Albus keeps much to himself yet keeping faith regardless. This led Harry to some painful situations, including his own death. It's possible Albus didn't plan for Voldemort taking Harry's blood and securing Harry's survival; so, the headmaster likely deserved Minerva McGonagall's accusation that he saw Harry as a "piece of meat" rather than a boy. Are Newt and his friends also pieces of meat? Newt is old enough to make his own decisions, but will he find himself regretting his allegiance if someone gets caught in the crossfire for "the greater good?" If Newt discovers the Dumbledore secrets of the title, they may break his faith.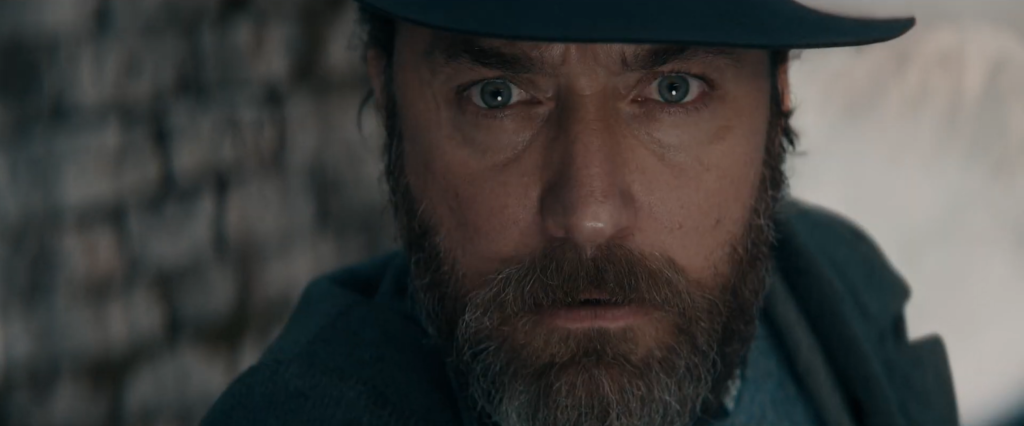 Finally, there's Credence, who hasn't been given any reasons to trust Albus. In the last film, Grindelwald accused Credence's brother (presumably Albus) of seeking to destroy him. What reason has Credence to mistrust Grindelwald, who practically groomed him for the duel in the trailer? Three of Albus's allies have connections with Credence and may be able to appeal to him: one is Newt, and the other two are mysteriously absent from both the teaser and the trailer footage: Tina Goldstein and Nagini. Perhaps either Credence or Queenie will switch sides by the end of The Secrets of Dumbledore.
Assuming that the Fantastic Beasts films are leading up to the defeat of Grindelwald in 1945, it seems that Albus will still be a hero in this story, and it's unlikely that he will go, full-on villain. We missed out on the scene in which Albus cries and admits some of his faults to Harry in limbo at King's Cross Station in the movies; perhaps we will get something similar in Fantastic Beasts. We welcome the opportunity to further study this flawed, layered hero's journey in the new year.
Want more posts like this one? MuggleNet is 99% volunteer-run, and we need your help. With your monthly pledge of $1, you can interact with creators, suggest ideas for future posts, and enter exclusive swag giveaways!
Support us on Patreon