Which Dumbledore's Secrets Will Be Featured in "Fantastic Beasts" 3?
Fans of the Fantastic Beasts film series rejoiced on Wednesday when the title of the third film was finally revealed. Fantastic Beasts: The Secrets of Dumbledore will arrive in theaters on April 15, 2022, just six months from now. The plot has also been teased by Wizarding World Digital; in this film, Albus Dumbledore enlists the help of Newt Scamander and his friends to continue the fight against Gellert Grindelwald.
The plot description for Fantastic Beasts: The Secrets of Dumbledore specifically mentions Albus, but he isn't the only character by that surname. What of the others in the Dumbledore family tree? Who exactly is the "Dumbledore" called out in the title of this film, and what can we expect as revelations from those "secrets"?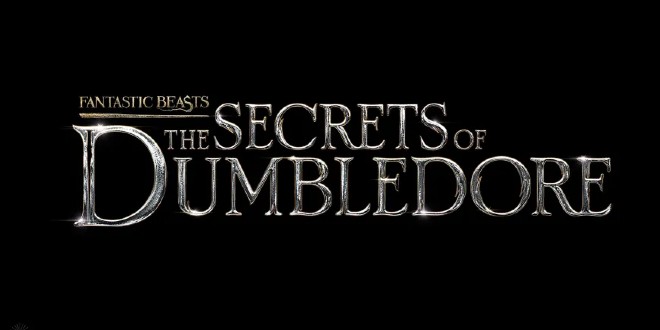 Jude Law's Albus would be the most obvious answer. We know from both Fantastic Beasts and Harry Potter that Albus keeps a lot of important information to himself. He inspires followers to trust him entirely, even concerning such dubious matters as Severus Snape's allegiance. Poor Harry was tormented by revelations following his headmaster's death, wondering if he really knew the older man at all. So, it's certainly plausible that the "Secrets of Dumbledore" belong to Albus.
If Albus is the Dumbledore here, then what could his secrets be? We know that his friendship (and more to the point, his romance) with Grindelwald is kept quiet to the wider wizarding world until Rita Skeeter published The Life and Lies of Albus Dumbledore after his death in 1997. Furthermore, we still have more questions than answers about the blood pact introduced in the last movie. It seems to prevent Albus from facing Grindelwald head-on, but thanks to Albus's future Chocolate Frog card, we know that the magic imbued in this object is not quite as binding as the Unbreakable Vow. Something's gotta give, and we just might see the blood pact broken in the next film.
Besides his relationship with Grindelwald, there are other hidden things about Albus that we might learn more about on April 15. For one, we still don't know the answer to the question that Grindelwald, posing as Percival Graves, asked Newt in the first film: "What makes Albus Dumbledore so fond of you?" (WtFT 157). Perhaps we will finally come to understand Newt's role in this storyline. After all, he initially appeared to be just an eccentric Magizoologist in the right place at the right time, but the extended scene from Fantastic Beasts: The Crimes of Grindelwald suggests that some classic Albus Dumbledore manipulation is going on.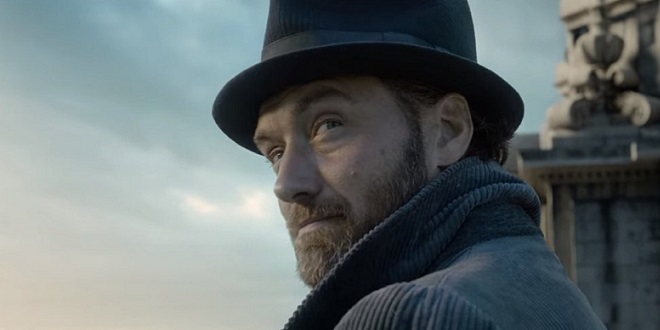 There's also Albus's complicated relationship with his family. We know a bit about his estrangement with his brother Aberforth from the Harry Potter books. We also know that Percival and Kendra kept the truth about their daughter Ariana hidden even in imprisonment and death. Putting two and two together leads to the assumption that Ariana must have been an Obscurial. Will this theory be confirmed in the next film? Will we flashback to the brothers' duel at her funeral? If the "secrets" pertain to Ariana, will there be more to the story than her tragically succumbing to her Obscurus? It would be interesting to see some other element introduced to influence the story. Speaking of which…
Aberforth and Ariana might not be the only siblings Albus ever had. Perhaps most intriguing and mysterious of all is the bombshell dropped at the end of the second film: according to Grindelwald, Credence Barebone's true name is Aurelius Dumbledore. Does Albus know about this second brother? What else does he know? What else might he have done in his quest for the Deathly Hallows, or for the "greater good," up to and including having a hand in the death of a sister and the abandonment of a brother?
We can only speculate how much the next film will focus on Newt and his friends Jacob Kowalski and Tina and Queenie Goldstein. The actors are all confirmed to appear, but so is Ezra Miller (Credence, a.k.a Aurelius). It seems likely that The Secrets of Dumbledore will favor Credence with plenty of screentime, including more of his avalanche-causing power.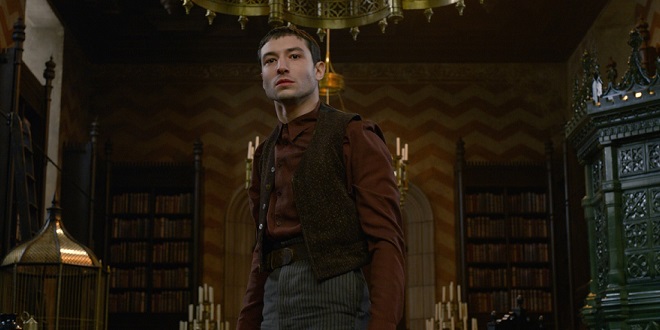 Credence could even be the Dumbledore for whom the film is named. After all, every Dumbledore we hear of keeps secrets; why should Credence be any different? Credence might covertly work against Grindelwald in the end. It remains to be seen what could turn him against the dark wizard who has so tenderly mentored him. It could have something to do with Credence's deep connection to Nagini, who appears to have joined Albus's team. We may also learn how a Dumbledore baby found its way onto that sinking ship, entangled in the Lestrange storyline.
Credence's alleged identity opens the door to a hallway filled with more locked doors. This revelation, if true, doesn't make it into Rita Skeeter's book, so even those closest to the Dumbledores didn't possess this knowledge. We'll have to wait until April 15 to see how much Fantastic Beasts: The Secrets of Dumbledore will unravel the tangled web of lies and secrets that is the Dumbledore family.
Want more posts like this one? MuggleNet is 99% volunteer-run, and we need your help. With your monthly pledge of $1, you can interact with creators, suggest ideas for future posts, and enter exclusive swag giveaways!
Support us on Patreon