Five Reasons Why I Absolutely Adore Lily Evans
The Harry Potter series has given us many powerful female characters – from the clever and headstrong Hermione Granger to the soft but bizarre Luna Lovegood. The richness of the storytelling lies in watching each of these wonderful women make mistakes and be completely human – yet also evolve with every challenge that comes their way.
That's why it's a shame we never got to watch Lily Evans grow into the legend that she became. Everything we know about her is from the memories of those who loved her. Therefore, getting to know Lily is like putting together a puzzle – every fond recollection adds a little more color to her personality.
1. A No-Nonsense Queen
If you've got Lily freakin' Evans in your corner, you have absolutely nothing to worry about. Right from the age of 11, she was standing up to arrogant little brats and putting them in their place. She wasn't afraid to call it as it is and serve you the truth, sprinkled with her special Lily Evans Sass™.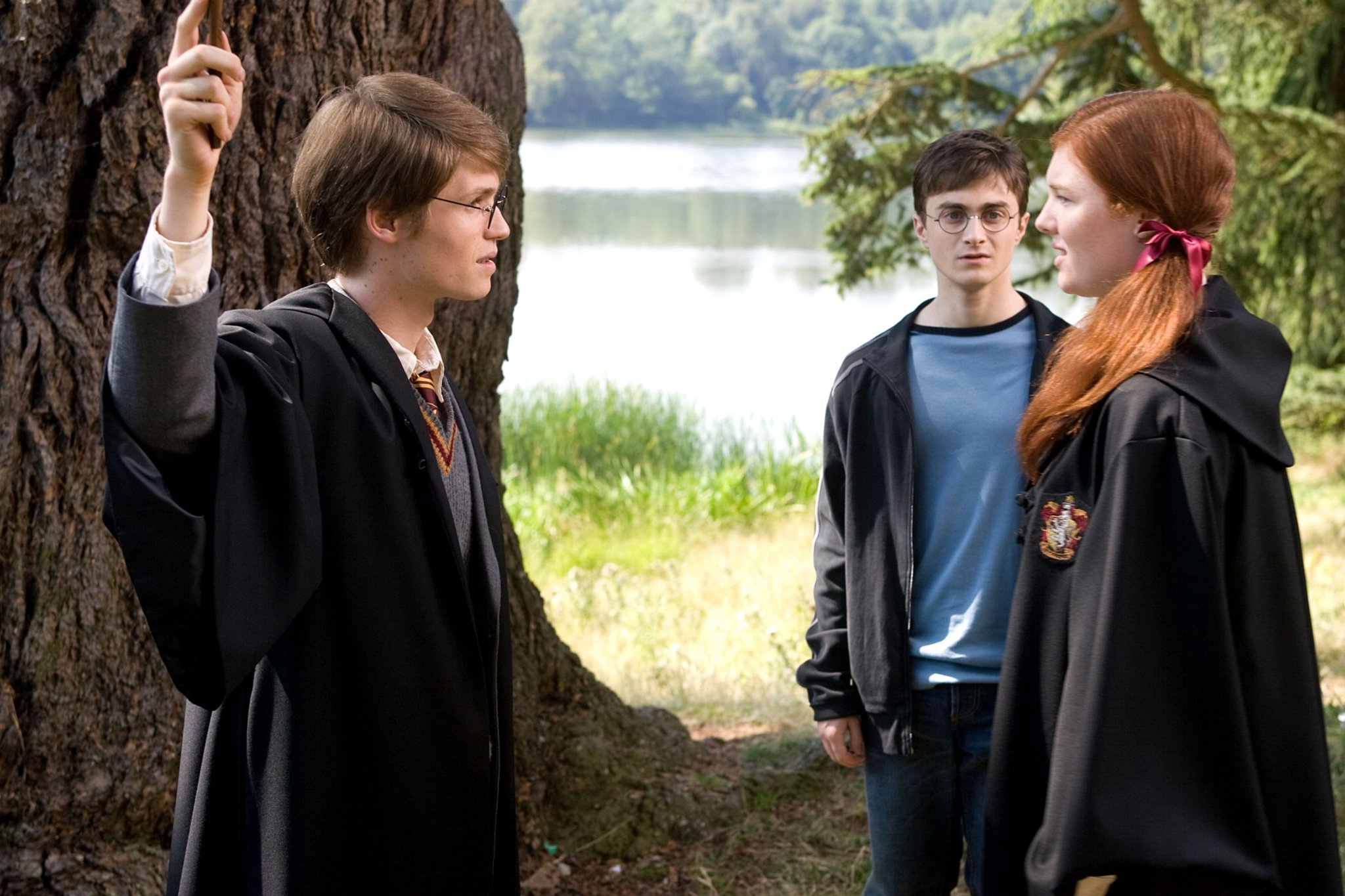 2. An Unbridled Ambition and Wit
Sluggy didn't let just anyone into his special little club, much less call them one of his favorite students of all time. Not someone to butter people up to get them to like her, she'd have to be genuinely brilliant to charm the Potions Master as well as almost everyone that she ever came across. Lily Evans was inarguably a rockstar. She was brilliant, to say the least, and unafraid to stand out.
No wonder James spent half his Hogwarts life simping for her.
3. A Streak of Mischief
I'll bet you my wand hand that Lily Evans was no goody-two-shoes. The fact that she married into the Marauders (they're a package deal, after all) is proof enough that she was at least not averse to their mischievous endeavors. After all, who was the one clicking a selfie while baby Harry rode his toy broomstick and a worried James chased after him?
4. Kindness and Compassion
But while such a large personality could make people arrogant and bigheaded – sorry, James – Lily was grounded and compassionate. Perhaps taking James along for a double date wasn't the best of her ideas, but Lily kept making attempts to have a relationship with Petunia even after being continually berated by her.
Lily fought hard for the people she believed in, which is why she stuck with Snape even when all her peers questioned her judgment. Sadly, this friendship met an unfortunate end, but in doing so, Lily showed that her compassion would never blind her from her values and morals.
5. The Heart of a Lion
For Lily Evans to exist in a world brewing with prejudice and hatred for her kind was in itself an act of bravery. Every one of Lily's life-defining moments was an act of bravery – whether it was standing up to bullies, severing precious ties for the greater good, joining the Order as a mere teenager, or her ultimate sacrifice, which remained etched in the memories of witches and wizards for decades to come.
Happy birthday, queen! Every day I aspire to be more like you.
Want more posts like this one? MuggleNet is 99% volunteer-run, and we need your help. With your monthly pledge of $1, you can interact with creators, suggest ideas for future posts, and enter exclusive swag giveaways!
Support us on Patreon