Acting, Accents, and Alan Rickman: Rupert Grint Opens Up in Recent Podcast Interview
Rupert Grint has worn many hats since Ron Weasley's Sorting (father, activist, ice cream truck driver) and sported each with the same affable charm and ease that so distinguished his character in the Harry Potter films. His role as an actor, however, was not one he was always sure he would keep. On a recent episode of In the Envelope: The Actor's Podcast, Rupert spoke about his career, advice, and falling in love with acting again.
Be sure to tune in to our most recent episode with #RupertGrint! Listen now as he discusses the artistic resurgence that led him to @MNightShyamalan eerie @AppleTVPlus drama, @Servant 📺

🎧: https://t.co/BmFO3Fbsr4 pic.twitter.com/nEgffDqlJz

— In the Envelope: The Actor's Podcast (@InTheEnvelope) June 10, 2022
Rupert Grint describes himself as an introvert, claiming that it was this aspect of his personality that first drew him to acting as a child. "I was a very shy kid," he explained. "I found being onstage, essentially pretending to be someone else, was very helpful for me. It gave me confidence, I guess."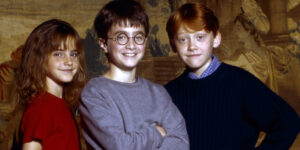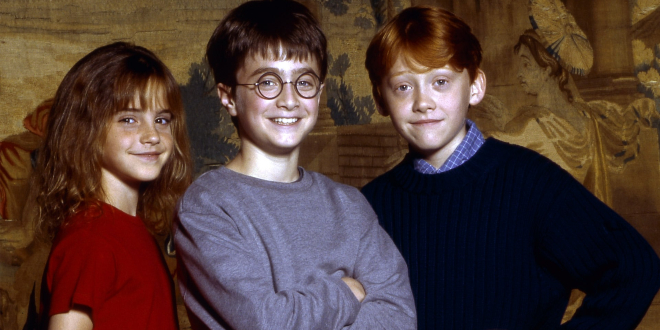 He recalled his love of the Harry Potter books, making his first self-tape to audition for the role of Ron Weasley, camera tests with Daniel Radcliffe and Emma Watson, and finally, finding out that he had landed the role. It was, he reflected, an education from the very beginning. While he had been in several school plays, he had no formal training and would often look to the older cast members as surrogate teachers. Among his many mentors, he credits Julie Walters (Molly Weasley) and Alan Rickman (Severus Snape).
"I corpse a lot," Rupert confessed, a theater term describing when an actor breaks character by laughing."He [Rickman] always had some interesting tips on how to not do that." Beyond acting tricks, Rickman also had a wealth of advice to share with the young cast regarding the profession. That wisdom was there when Rupert needed it, particularly in the years post-Potter.
When the final film wrapped in 2010, Rupert was finally able to get his tonsils out, a much-needed operation that had been put off for the shooting schedule. "The tonsils became this symbol," he said, laughingly admitting that the surgery represented a kind of freedom. With that freedom, however, came the question: What next? Alan Rickman's previous advice provided the answer.
Alan Rickman, again, he was the one [who] really encouraged all of us to go and do theater at some point. I remember him definitely saying that to me. Which I did actually do.
Grint debuted in Jez Butterworth's Mojo in 2013, and it was precisely what he needed to mix things up. "It was this real punchy, rhythmic language that I really loved." He found he enjoyed the instant feedback of a live audience as well as being able to bring something new to every show. He recalled the experience as terrifying but gratifying in a way that he needed after spending so many years as a Weasley. "I felt very human again, weirdly," he concluded. Alan Rickman, of course, was one of Grint's many fans in the audience.
The theater served as a sufficient bridge back to film, with the actor's most recent project, Servant, currently going into its fourth and final season. Rupert gets to tap into his darker side in the M. Night Shyamalan series, playing the flawed and complex businessman, Julian Pearce. "I quite often don't like him," he said, going on to note that the character has vulnerabilities and humor that often redeems him. He said that Julian also helps with his confidence, still being an introvert at heart.
I think having the accent weirdly helps. […] Even at a drive-through or something, I'll order in an American accent. […] You do hold up your head a little higher. […] That's how I feel as an introverted British man. There's this quite full-body experience when you're playing an American.
We're never disappointed when Rupert Grint is on the screen. What's your favorite performance by the former Weasley?
Want more posts like this one? MuggleNet is 99% volunteer-run, and we need your help. With your monthly pledge of $1, you can interact with creators, suggest ideas for future posts, and enter exclusive swag giveaways!
Support us on Patreon