MYTHTERY: Luna and Neville Were a Couple
Mythtery
Luna Lovegood and Neville Longbottom get together after Harry Potter and the Deathly Hallows.
---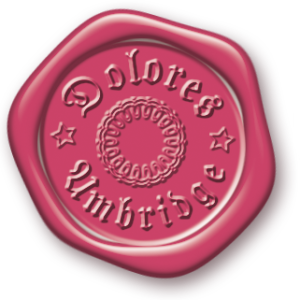 Evidence
It's the question that a lot of us have had on our minds for a while, and it's a good one. Of course, at the end of Harry Potter and the Deathly Hallows – Part 2, Neville admitted to liking Luna more than a friend, but we never really find out what happens after the franchise ends.
In the books, Neville and Luna were never a thing; it was only ever hinted at in the films. As Harry and Neville run past each other, Neville confesses to Harry that he's "mad for her" and that now was as good a time as ever to tell her since we'll probably be "dead by morning." Luckily, both Neville and Luna survive the Battle of Hogwarts, and the last time we see them, they're shuffling closer together on the steps of the Great Hall.
Neville and Luna were always great friends throughout their time at Hogwarts. They were in the same friendship group, joined Dumbledore's Army together, and stayed consistent friends right through to their last year at Hogwarts.
In their seventh year in the books, Luna was kidnapped by the Death Eaters and held hostage at Malfoy Manor. After Dobby helps her escape, she recovers at the Weasley's Aunt Muriel's, and Neville sends for her using one of the Galleons that Hermione originally gave to DA members. This once again proves how strong their friendship is, as Neville wanted to let Luna know when Harry was coming so they could both risk their lives fighting for what's right.
We know, from the Nineteen Years Later chapter, that Neville became a Herbology Professor at Hogwarts, and rightly so since his passion for the subject is evident throughout the whole series. We also know through interviews with J.K. Rowling that Luna and Neville did end up growing apart since Luna married Rolf Scamander, the grandson of Newt Scamander. Neville ends up marrying Hannah Abbott, a fellow Hogwarts student and Hufflepuff prefect.
Luna and Neville are definitely a fan-favorite couple, and so many people wish they'd ended up together. There is one person that knew the couple wouldn't end up together, and that person is Evanna Lynch, who actually played Luna. She told US Weekly:
"I see it more as a wartime romance. I think it was all the moments. I think everyone's caught up in the trauma and the idea that they might die, and they were fighting for an honorable cause. They were just like, 'I quite like you, and let's see, and maybe we'll die, and this will be beautiful.' But I think that ended and then they both survived. And I think they'd probably both realized, you know, this is not quite right. I think Neville is probably a little too down to earth for Luna. He wants to have a stable job at Hogwarts. And Luna is a bit too kooky and out there for him and she wants to go out and travel the world. And their lifestyles just wouldn't mix. So that's how I see it."
Unfortunately, as much as we all wanted Neville and Luna to be endgame, the evidence points toward them not ending up as a couple.
– Myth Managed
Do you agree with the outcome of this myth? Let us know in the comments below.
Want more posts like this one? MuggleNet is 99% volunteer-run, and we need your help. With your monthly pledge of $1, you can interact with creators, suggest ideas for future posts, and enter exclusive swag giveaways!
Support us on Patreon