Seven Books That Are Perfect for Hufflepuffs
No matter what House you are in, there are books that match the characteristics of each House. Hufflepuffs, in particular, respond well to books with characters who are loyal, kind, and hard-working. In researching and brainstorming stories that suit Hufflepuffs best, we came up with seven books that this House would adore.
Throne of Glass by Sarah J. Maas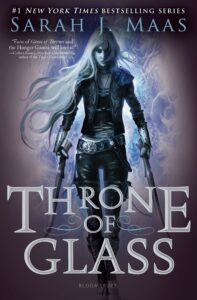 18-year-old Celaena Sardothien, a trained assassin, is released from the salt mines of Endovier to face yet another challenge: win a to-the-death tournament. Captain Westfall and Prince Dorian offer her freedom in exchange for competing in the dangerous competition, where she'll face the most gifted thieves and assassins in the world. Will she win her freedom, or will she die trying?
With the main character being a literal assassin, this might seem like an interesting start, but don't let that fool you. This book and the entire following series demonstrate hard work and determination of the highest regard. The main character, Calaena Sardothien — though otherwise very unlike a Hufflepuff — stays loyal to those she cares for and is determined to win her freedom.
The Inheritance Games by Jennifer Lynn Barnes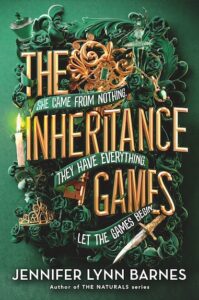 Avery Grambs never expected to inherit an empire from a man she never met — that is, until she found herself at the will reading of the deceased Tobias Hawthorne. To find the answer to this great mystery, she'll need the help of his four grandsons to solve the puzzles and riddles he left behind. The mystery of her newfound inheritance won't be her only dilemma, with assassination attempts and danger around every corner. In The Inheritance Games, it's survival of the fittest.
This book is the perfect representation of hard work, determination, and loyalty. With a great mystery to solve, these characteristics play a major part. We can't help but feel certain that Hufflepuffs will appreciate the main character, Avery Grambs, who exudes strong Hufflepuff vibes.
Shadow and Bone by Leigh Bardugo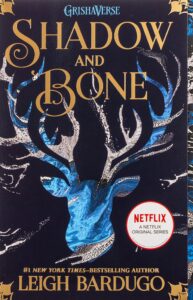 Alina Starkov never expected to discover she was a Grisha, one of the magical elite, until her regiment comes under attack inside the Shadow Fold — a dark place filled with monsters from your worst nightmares. She gets whisked away from everything she's ever known to the royal court to be trained by the mysterious Darkling. With the entire kingdom depending on her magic to take down the Shadow Fold, she soon discovers long-hidden secrets and great darkness looming.
There is nothing but strong Hufflepuff themes in this book. With the two main characters ultimately being connected by kindness, loyalty, trust, and dedication, it's hard not to notice how this fits in with this House. Themes of magic and friendship will also entice any true Hufflepuffs through their love of Harry Potter.
Serpent & Dove by Shelby Mahurin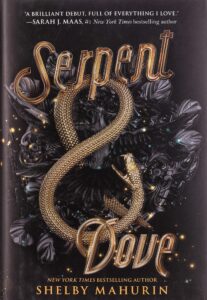 Louise le Blanc, a witch who fled her coven, has forsaken all magic and has stolen anything she has ever needed. She has been living in a city where witches are hunted and feared, so a life without magic has been necessary for survival. She has lived in peace — that is, until one day a wicked stunt lands her in trouble with Reid Diggory and forces them both into a marriage neither wants. The biggest hitch? Reid is a known witch hunter, and he doesn't know Lou is a witch. Will they grow to love one another, or will his duty come before his heart?
Hufflepuffs will, once again, appreciate the magic of this story. We are certain they will also be firmly enticed by the found family trope. The main character's misunderstood nature does not easily cover up her compassion and determination. She also values trust and loyalty, so Hufflepuffs can easily relate.
Howl's Moving Castle by Diana Wynne Jones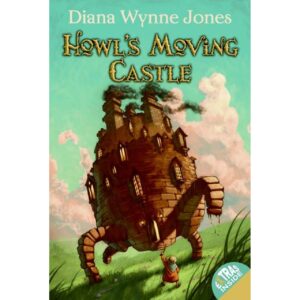 When the Witch of the Waste curses Sophie, turning her into an old lady, she finds that her only chance at breaking the curse lies within the Wizard Howl's Castle. She strikes a bargain with the fire demon dwelling inside and must quickly learn how to handle the heartless Howl. Sophie soon discovers that there is more to this ever-moving castle than meets the eye as she begins to unravel a famous poem that just might reverse her curse.
Hufflepuffs will adore this book purely from its overwhelming Hufflepuff nature. This book just screams Hufflepuff with adorability and truly lovable characters. The entire plot of the book centers around trust, loyalty, kindness, patience, and inclusivity.
The Rural Diaries by Hilarie Burton Morgan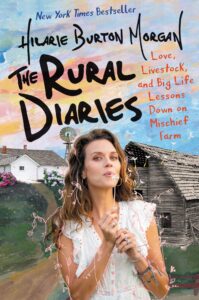 This book chronicles Hilarie Burton Morgan's inspiring story of farm life. From her transition into country living to her work with the community to her life in acting to her raw retellings of the ups and downs of marriage, she reveals it all. This is a story of hard work, adaptability, friendship, family, and dedication. Many will know her from One Tree Hill, White Collar, and Lethal Weapon, but readers will soon learn there is so much more to this busy woman.
We chose this book for Hufflepuffs because while it's nonfiction, Hilarie still paints a picture of hard work and determination. This story is all about friendship, family, and community: three things any Hufflepuff will tell you are important life factors.
After by Anna Todd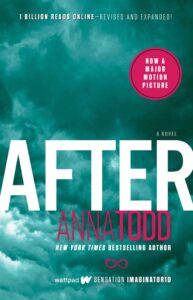 Tessa Young is a driven woman with ambition and a set plan for her future, while Hardin Scott is the complete opposite. While their differences — and his attitude — should separate them completely, they can't help the pull they feel toward each other. Could this be love, or will it end in tragedy and broken hearts?
Tessa Young is definitely a Hufflepuff, so while this is the only prominent romance novel among our book selections, readers can certainly relate to the main character. They will relate to her actions, choices, personality, love of books and writing, and passion. She constantly exudes powerful Hufflepuff qualities.
Want more posts like this one? MuggleNet is 99% volunteer-run, and we need your help. With your monthly pledge of $1, you can interact with creators, suggest ideas for future posts, and enter exclusive swag giveaways!
Support us on Patreon