LeakyCon Denver 2022: Day 3 Recap
While it didn't seem possible that the last day of LeakyCon 2022 had come to an end so soon, alas, Sunday – the last day of the convention – dawned bright, early, and beautiful. As I'd done the day before, I spent a considerable portion of the morning browsing the marketplace, chatting with vendors, collecting stickers, and admiring the creative attire and costumes. It seemed that because the LeakyCon Denver 2022 cosplay contest was slated for this day, people really went all out in their costuming. I was beyond impressed with the creativity, thought, and heart that went into these beautiful pieces, and it was such a pleasure to hear more about the process behind making these costumes.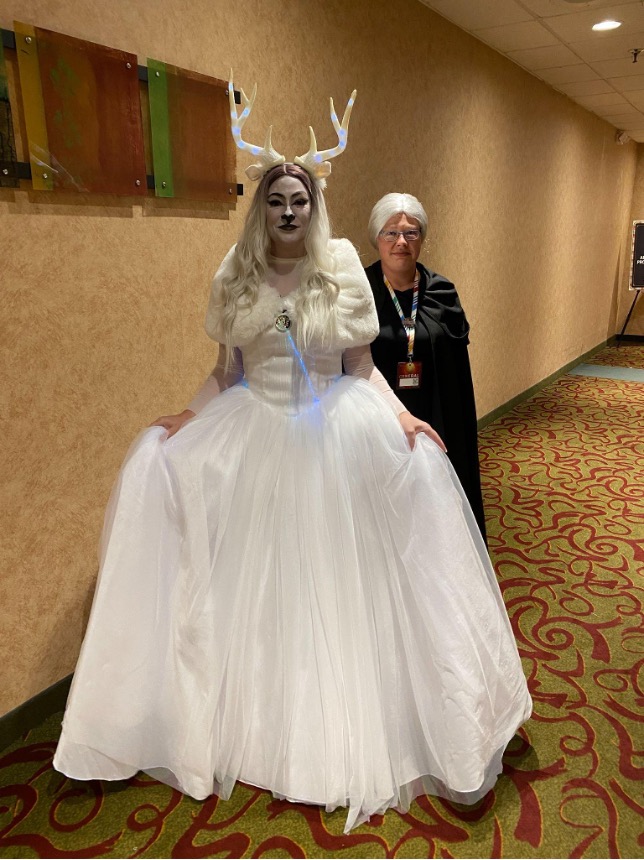 Beneath the Black Lake: A Slytherin Panel was one I'd been looking forward to all weekend, and it did not disappoint. Led by moderator Mayuri Patel alongside panelists Adam Davis, Maleny Diaz, and "Harleen Quinzel," the well-attended discussion covered all things Slytherin. Why are Slytherins so often seen as just bad witches and wizards? How would Harry's life have differed had he been Sorted into Slytherin? Could Dumbledore have been a Slytherin? Attendee participation was high, and it was a fascinating discourse that I wished could have gone on a lot longer.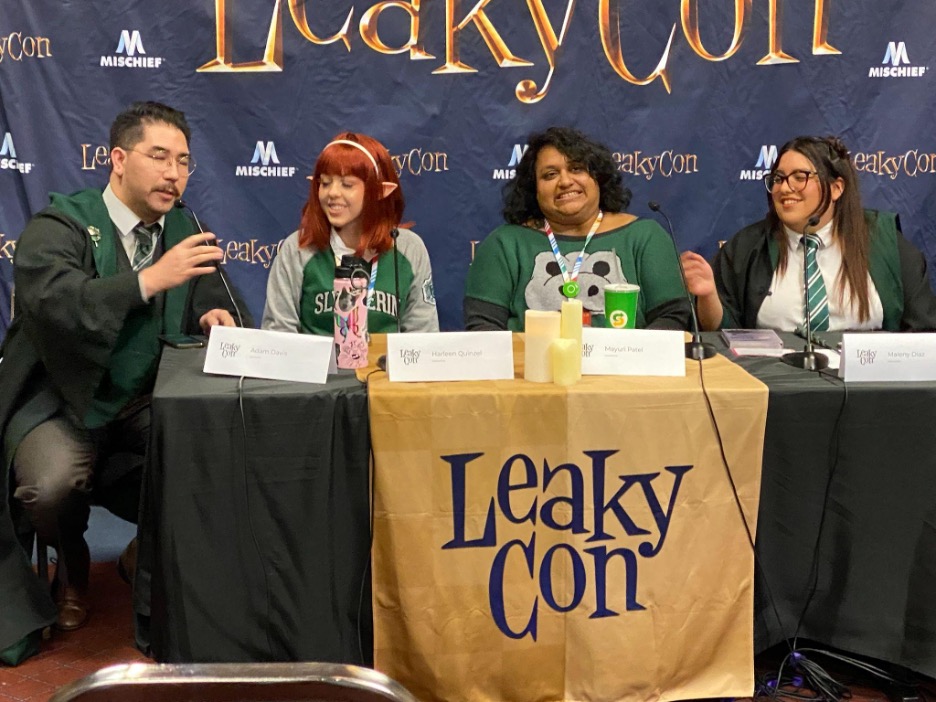 I was also able to catch the tail end of a panel titled Monster Book of Monsters: Veterinary Edition, in which a group of real-life veterinary students (and of course, Potter/Fantastic Beasts fans) discussed what, theoretically, the medical treatment for various magical creatures would look like. It combined the best elements of a Care of Magical Creatures class (minus Hagrid) with fascinating tidbits from the world of Muggle veterinary medicine, and since I absolutely love hippogriffs, dragons, Nifflers, and Bowtruckles, it was really fun and educational to attend. Big shout-out to the veterinary students who took the time out of their weekend to present!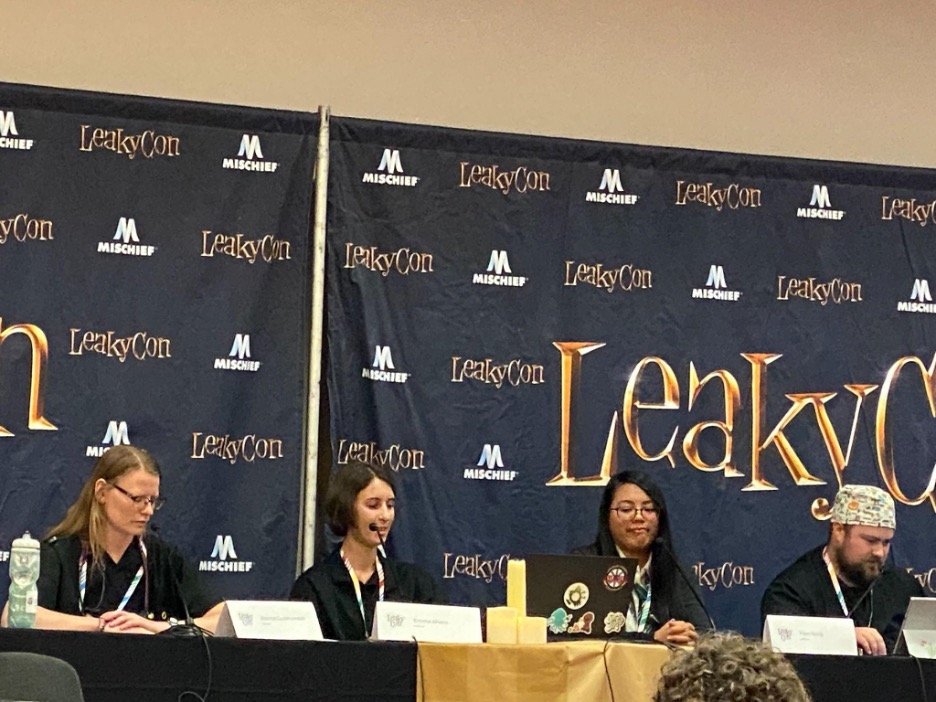 The 2022 LeakyCon Denver Cosplay Contest took place midafternoon. What a spectacle! I saw an incredible array of cosplayers dressed up in both handmade and store-bought pieces parade around the MainStage as actor Chris Rankin announced them. Several of my new friends from earlier in the day participated in the contest, including a trio that consisted of Charlie Weasley, a Chinese Fireball, and a Swedish Short-Snout; a pair of witches in homemade Gryffindor and Hufflepuff dresses; and a silver doe Patronus whose costume lit up! Ultimately, the grand prize went to a brilliantly funny duo wearing oversized Harry and Draco puppet heads – most importantly, the audience was extremely supportive of each and every participant in the costume contest, and it appeared that absolutely everyone had a blast.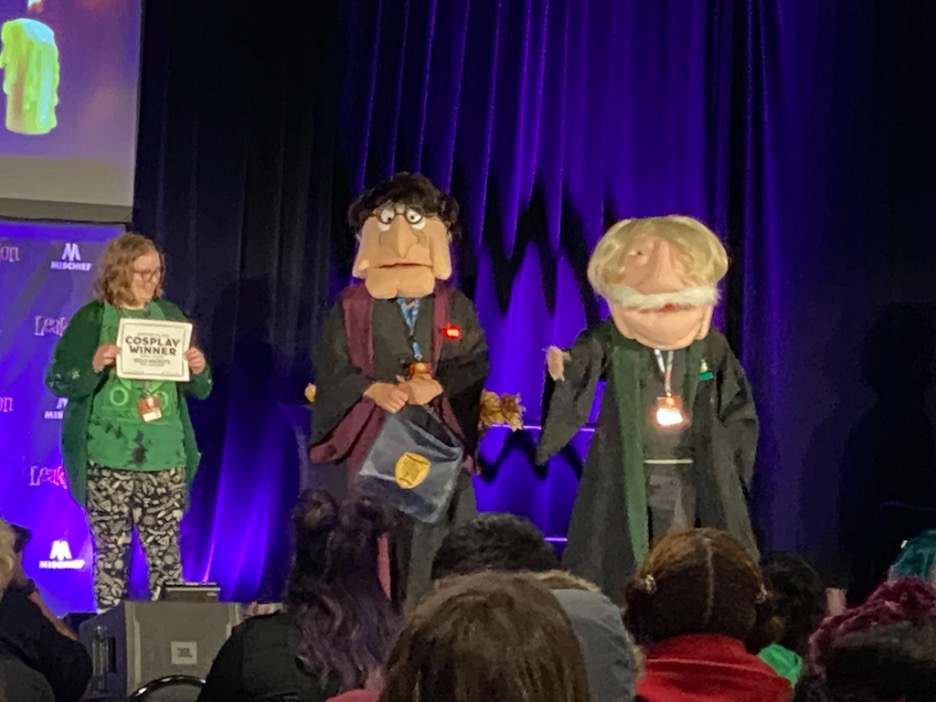 Following the cosplay contest, I just had to pop back over to the MainStage for Potterless Live!, in which Potterless podcast host Mike Schubert sat down with Viktor Krum actor Stanislav Yanevski to chat about plot holes in the series, Stanislav's journey to Durmstrang (and subsequently Hogwarts), and the LeakyCon experience in general. I loved hearing the behind-the-scenes stories from Stan as well as listening to Mike crack joke after joke – they were quite a dynamic duo, and the lighthearted repartee between the two was a real treat.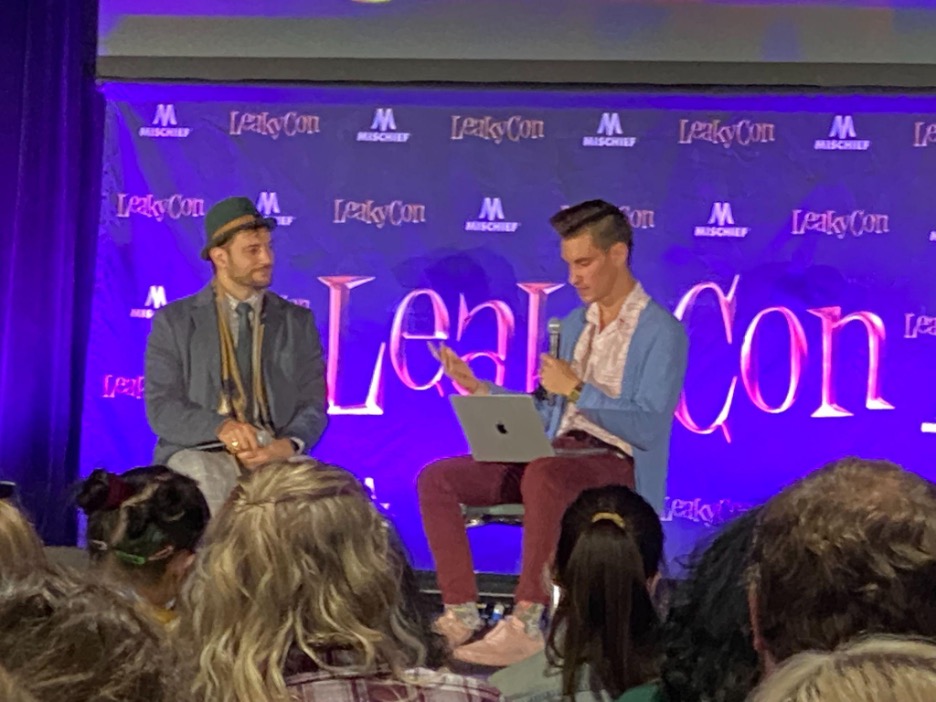 I stopped by the Draco and the Malfoys album release party to enjoy some wizard rock for a couple of minutes, but sadly, after Potterless Live! had wrapped up, all that was left to do was attend Farewell, Denver! – the convention's amazing goodbye to the very first LeakyCon Denver. Panelists, event organizers, and special guests gathered together on the MainStage to reminisce about the incredible weekend and answer some questions from the audience. It seemed that many of the audience members had gone to the LeakyCon Esther Earl Ball the night before (which I was sadly unable to attend), and there were some really fun LeakyCon ball stories passed around.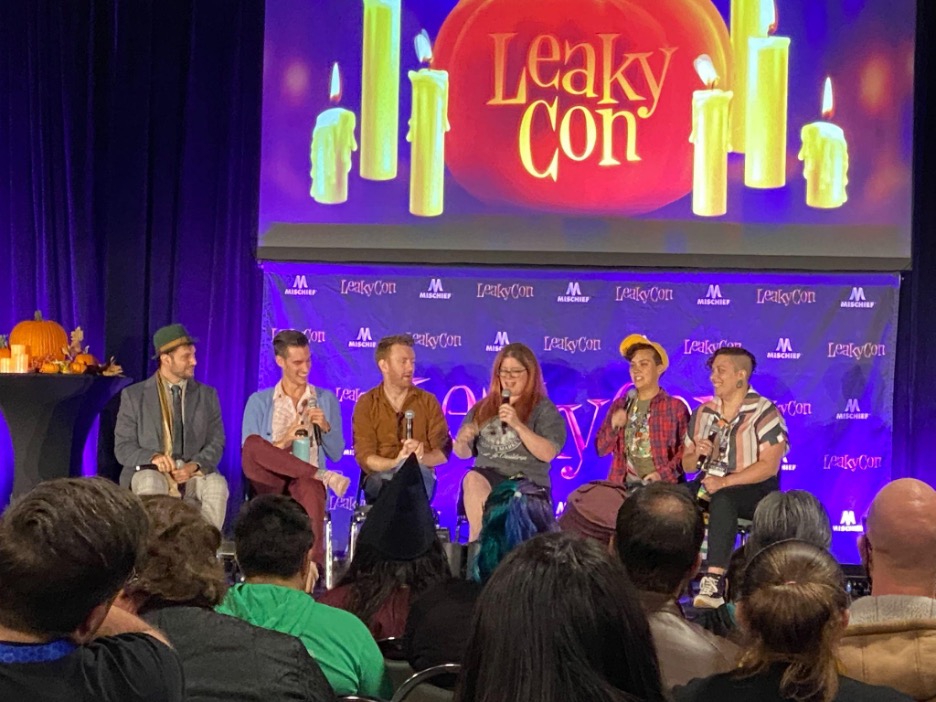 I left having filled my head with lots of interesting stuff (as the Hogwarts school song goes), made some incredible new friendships with fans across the United States, and fangirled over being in the same building as some of the amazing actors from our favorite film series. It was a beautiful, uplifting weekend, and I can't wait for the next LeakyCon!
Did you know that MuggleNet is 99% volunteer-run? With your monthly pledge of $5, you can provide monetary support to our volunteers while becoming eligible for exclusive swag giveaways!