NYCC: "Harry Potter" Fans Show Their True Colors with Cosplay
If you have never been to or heard of New York Comic Con, it can best be summed up as four days of fandom-related fun. Every October, people from around the world flock to the Javits Center and fill its halls with excitement and enthusiasm. And while the panels and the show floor are packed with things to see and do, one of the most magical experiences at Comic Con is created by the fans themselves. Fantastic cosplays worn and often created by passionate fans bring our favorite characters to life and show their love for their fandom in original and innovative ways.
Fans of the wizarding world did not disappoint this year at NYCC. While it must have been quite a job for MACUSA to deal with all the violations of the International Statute of Secrecy as witches and wizards flaunted their wands in front of countless Muggles, we are sure they made Madam Malkin proud by dressing in their wizarding best. Here are ten of our favorites from the past four days.
First on our list is this Harry Potter cosplayer. Not only did he have Hedwig with him, but he was also perfectly posed to cast the Disarming Charm at a moment's notice.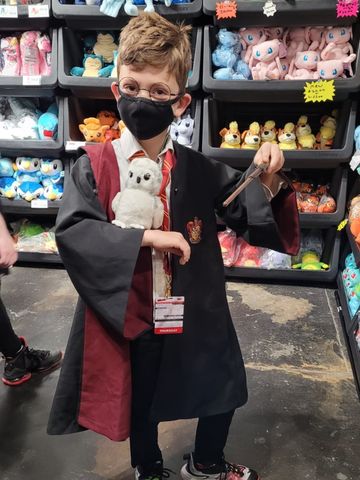 Next is this amazing Hagrid cosplayer who looks like he just stepped straight out of the movie and onto the NYCC show floor.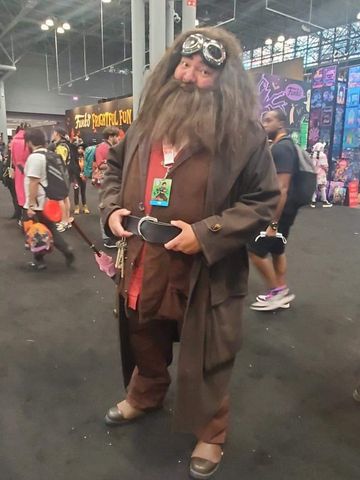 @ultisearcher made this absolutely stunning Hogwarts dress. Details include Marauder's Map- and Deathly Hallows-printed fabric on the sleeves and all four House colors represented on the back.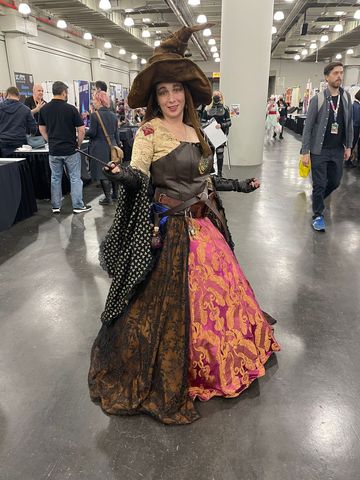 It wouldn't be Comic Con without a crossover cosplay, and here we have two cosplayers in Myles Morales and Peter Parker Spiderman suits as Gryffindor students. This is a "Marvel"ous magical mash-up that we were thrilled to see.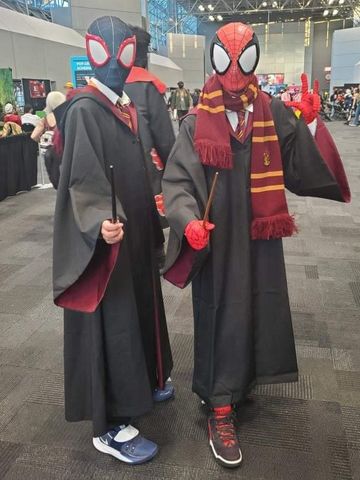 This Luna cosplayer left the stuffy Slug Club party to have some real fun at NYCC, and we are so glad she did.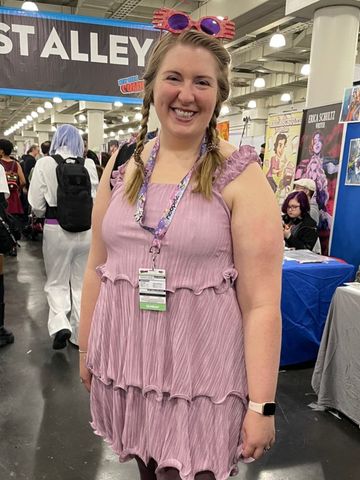 Bellatrix and a fellow Death Eater were out and about on the show floor. We can't be certain, but we can only assume they were up to no good. These cosplayers were good enough for us to question whether they broke out of Azkaban.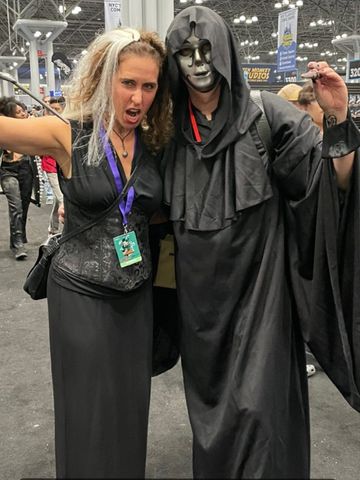 @nine_nil perfectly pulled off this Ginny Weasley cosplay, and her friend was the ultimate enthusiastic Gryffindor Quidditch fan.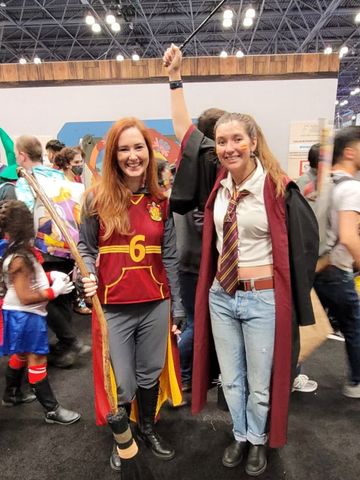 @joshgatsby looked like he was headed off to the Quidditch pitch along with @sophiamccann19 and her Pygmy Puff.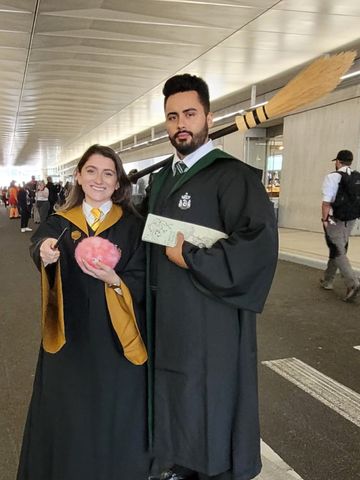 @sloantheotaku attended NYCC as a Ravenclaw student with their mother as Professor McGonagall. It is hard to believe this was her first time at Comic Con because she looks amazing in this cosplay.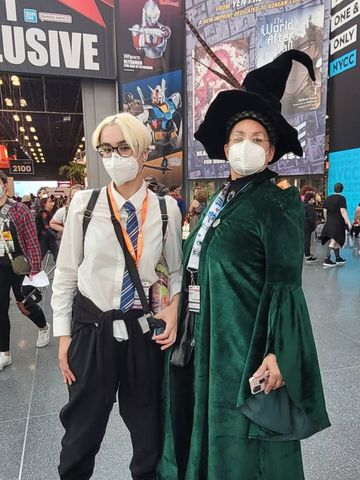 And last but not least is this adorable family cosplay featuring two Gryffindor students, Professor McGonagall, and Hagrid. Talk about making magical family memories.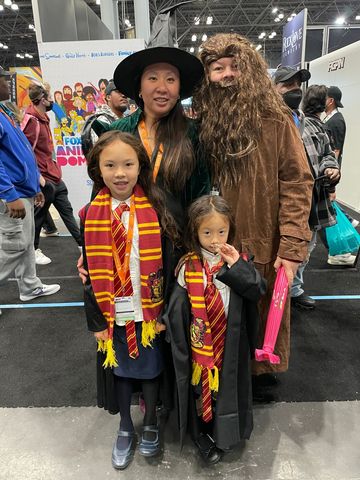 Although it is impossible to pick a favorite cosplay from the convention, one thing for certain is that all the Harry Potter cosplayers truly cast a spell over NYCC, making it an enchanting and magical experience for all. And even though the convention just ended, we can't wait until next year to see what other creative costumes the Potter fandom comes up with.
Did you know that MuggleNet is 99% volunteer-run? With your monthly pledge of $5, you can provide monetary support to our volunteers while becoming eligible for exclusive swag giveaways!