"Hogwarts Legacy" Gameplay Showcase II Explores Open World, Game Combat, and Room of Requirement
Hogwarts Legacy has released more content teasers and gameplay footage in an exciting new video. The Hogwarts Legacy Game Showcase II not only explores the open world map away from the relatively well-known grounds of Hogwarts School of Witchcraft and Wizardry but also takes a deeper look into game combat within the Dark Arts Battle Arena, the personalization components of the Room of Requirement, and how players can care for magical creatures.
Footage from Gameplay Showcase II begins by showing viewers what it's like to get on a flying broom to explore the open world. Of course, players could have their characters walk all over the place, but a broom allows for higher speeds and more fun. Players can get their brooms from the broom shop in Hogsmeade and will be able to pick the style and design for even more customization.
Those who have preordered Hogwarts Legacy are in for a treat regarding magical transportation. The exclusive Onyx Hippogriff can be used to gallop around the open world with ease, but if you like the flight concept with the broom, you can do that with the hippogriff too. With the press of a button, the beast will take off with the character on its back and fly away at high speeds.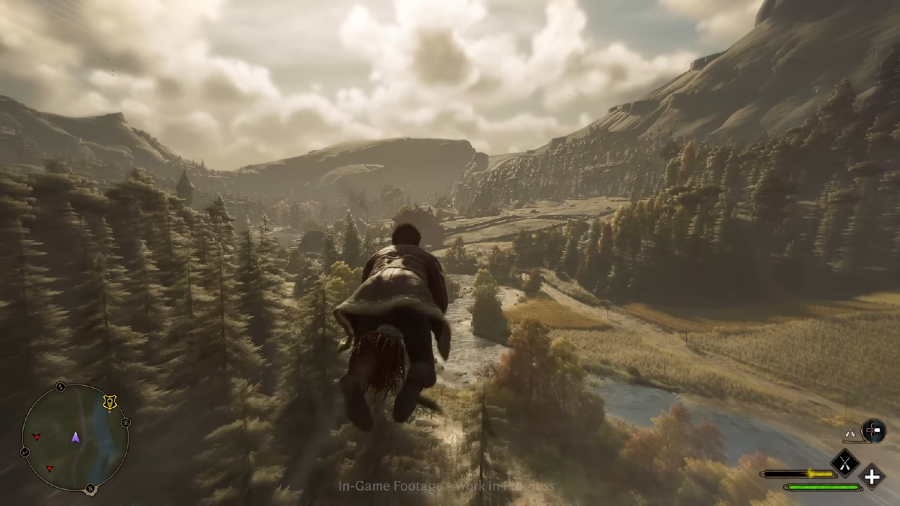 For players who own the Hogwarts Legacy Deluxe Edition, as they explore more areas of gameplay within the open world and the character story line, they will come across a place known as the Dark Arts Battle Arena. Characters can use the Unforgivable Curses to fight through waves of enemies in this area. The Gameplay Showcase II gives viewers their first battle sequence in the Dark Arts Battle Arena by blasting an enemy with the Killing Curse, and the enemy health bar immediately drains to zero. Players who dare to explore the Dark Arts Battle Arena must dodge and weave through the room as they take enemies down with various spells. As they continue to learn how to combat, players can strengthen and use spells more intensely as they progress. The Dark Arts Battle Arena will also be available as an in-game purchase from the Dark Arts Pack.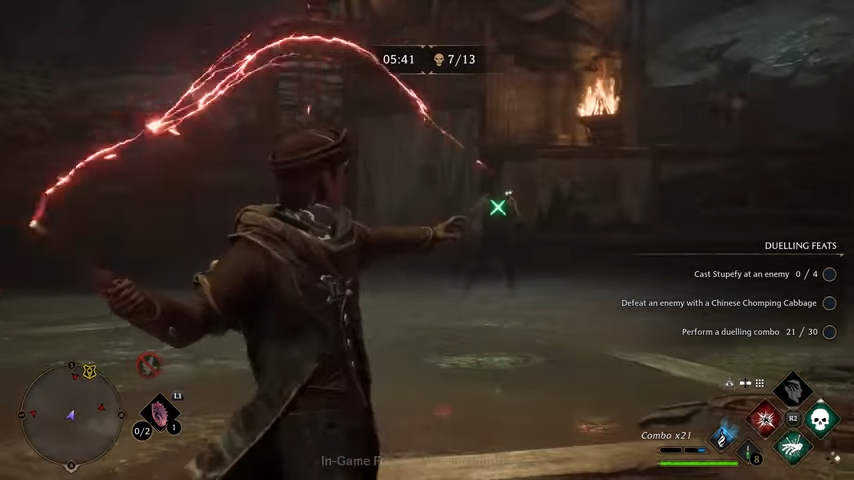 The final sneak peek footage from Hogwarts Legacy Gameplay Showcase II brings viewers to the Room of Requirement. This space will be fully customizable to the player. From the objects and furniture to the architecture of the ceilings and walls, the Room of Requirement is the player's place to call their own at Hogwarts. It's also a great area to grow plants, brew potions, and upgrade or imbue magical abilities into their gear.
We can't forget about magical beasts now, can we? You can collect an array of magical creatures in an area of the Room of Requirement called the Vivarium. In the Vivarium, animals are friendly but require some TLC from the player. Feeding, playing with, and petting these animals will let players get ingredients from them that can be used in potion-making and crafting.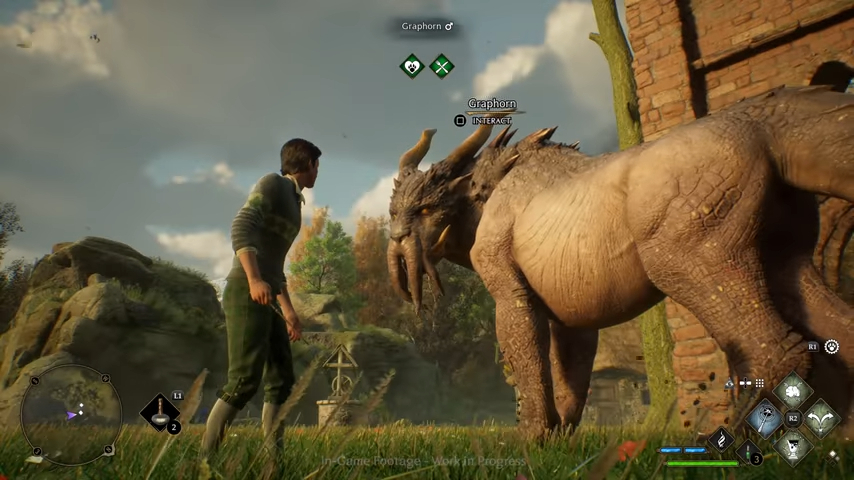 Hogwarts Legacy is available for preorder and will be available for purchase on February 10 for PlayStation 5, Xbox Series X|S, and PC; April 4 for PlayStation 4 and Xbox One; and July 25 for Nintendo Switch.
Did you know that MuggleNet is 99% volunteer-run? With your monthly pledge of $5, you can provide monetary support to our volunteers while becoming eligible for exclusive swag giveaways!