"Quidditch Through the Ages" Film Series Following Kennilworthy Whisp to Replace "Fantastic Beasts"
Since the announcement of a film series based on Fantastic Beasts and Where to Find Them, readers have long wondered whether an adaptation of another Harry Potter companion book might follow. Although no official cancellation has been announced, there are no apparent plans to continue with the Fantastic Beasts films after the third installment. MuggleNet has learned from an inside source that Warner Bros. has its eyes on a new adaptation instead. The time has finally come for Quidditch Through the Ages, published in 2001 alongside Fantastic Beasts as part of the Hogwarts Library, to get the cinematic treatment.
Authored by the invented Kennilworthy Whisp, Quidditch Through the Ages chronicles the history of broom games, the development of the most popular wizarding sport, and the various teams, rules, and regulations. Compared to the bestiary, which is primarily a list of descriptions of different creatures, there is more of a narrative embedded in Whisp's book, and the story of the invention of the sport on Queerditch Marsh could be the focus of a film. However, sources report that Whisp himself will be at the center, just as Beasts author Newt Scamander starred in the series based on his book.
Whisp's book was supposedly first published in the wizarding world in 1952, seven years after Grindelwald's defeat, which could make him Newt's contemporary. The new series will reportedly follow Whisp's work on his own book, traveling the globe to learn about broom games from around the world. Since the story of Grindelwald's rise and fall is still unfinished, it seems possible that Whisp could join Dumbledore's efforts. With the future of the Fantastic Beasts series unknown, it is unclear whether Newt would appear alongside Whisp in these films, two prominent authors playing a role in Dumbledore's first army.
Sources also say that at least one actor from the Harry Potter films will be appearing in Quidditch Through the Ages. Luke Youngblood, who played Hogwarts Quidditch commentator Lee Jordan, will be portraying his ancestor Leontes Jordan, a pioneering announcer of the sport. It must run in the family! Stay tuned for more casting news – might there be other Potter alumni?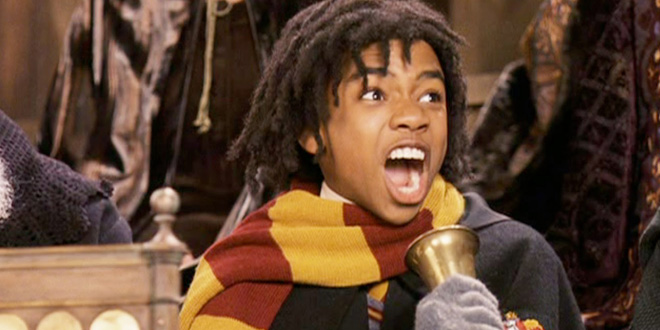 What do you hope to see in a Quidditch Through the Ages film series? Is Kennilworthy Whisp the natural successor to Newt Scamander? Or is Newt being unfairly sidelined to make room for a new hero who might perform better at the box office?