Harry Potter New York Offering Free Butterbeer Ice Cream on National Ice Cream Day
This Sunday, July 16 is a truly important holiday – National Ice Cream Day! And the Harry Potter New York store is celebrating by giving away the Wizarding World franchise's most iconic flavor of ice cream – butterbeer – for free.
The cool, delicious snacks will be handed out from a custom ice cream truck that will be making a few stops throughout New York City. It will begin serving the treats at 11:00 a.m. near Harry Potter New York, around 5th Avenue between East 22nd Street and East 21st Street. Keep an eye on Harry Potter New York's Twitter and Instagram for additional details on where to find it throughout the day.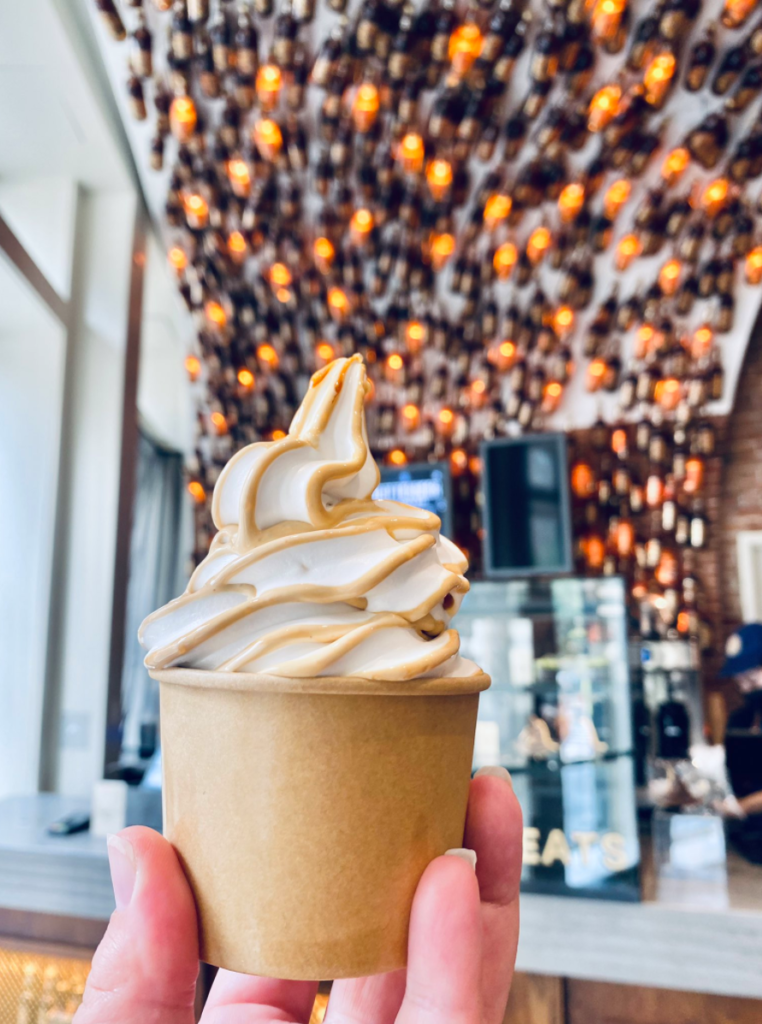 Harry Potter New York is the Wizarding World's flagship store, which opened in 2021. It sells a huge variety of Harry Potter and Fantastic Beasts merchandise and has a butterbeer bar that serves butterbeer ice cream as well as the specialty butterbeer drink. The store also formerly housed two virtual reality experiences, which shut down earlier this year.
The store has been visited by both Tom Felton, who called it "fantastic," and Evanna Lynch, who said, "It's quite different from the Studio Tour and the parks because it's a wizarding building just in the middle of Muggle surroundings."