Fantastic Gift Ideas (and Where to Find Them!)
If your favorite Potter fan already has every book, movie, scarf, or sheet-and-comforter set, you might be pulling your hair out this holiday season trying to figure out just what to stuff their stocking with. Luckily, Warner Bros. Consumer Products (WBCP) has released some new products just in time for the holiday season. Breathe a little bit easier this year because WBCP has something for everyone on your shopping list.
For Harry Potter fans, Funko has released a new exclusive set of pop-fun vinyl characters, including fan favorites such as Harry Potter, Ron Weasley, Hermione Granger, Rubeus Hagrid, Albus Dumbledore, Severus Snape, and Lord Voldemort.
If you have a DC Comics fan in your house, deck your halls with a set of Kurt Adler DC Comics lights, or add Batman and Superman to your nutcracker collection. Fans might also appreciate Spin Master Spy Gear's Batman utility belt or a set of their very own CDC Comics superhero underoos.
Still scratching your head for some fabulous gift ideas? You can never go wrong with a classic! Train enthusiasts might appreciate the Frosty the Snowman Lionchief set.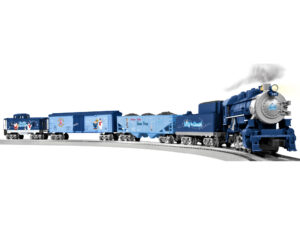 Fans of A Christmas Story won't have to worry about shooting an eye out for a good time this holiday season either. ICUP has released a Christmas Story glass leg lamp, which is sure to get a smile out of any fan. Fans can also make their very own scene from A Christmas Story with a Christmas Story gingerbread kit, which includes everything you'll need for a fun and delicious holiday.
If your holidays are still feeling a little too "Silent Night" for you, check out Hallmark's Wizard of Oz musical ornaments. Press a button on the ornament and fill your home with songs from this Hollywood classic.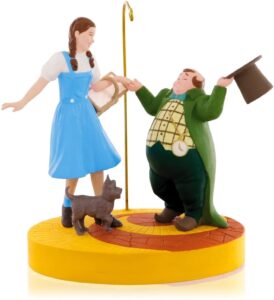 For more fantastic holiday gift ideas, please see the MuggleNet posts here and here, and keep an eye on MuggleNet's merchandise page this holiday season for fabulous specials throughout!
What are you hoping to find under the tree this year? Comment below and let us know!