They're a Catch, Prove You're a Keeper with These "Harry Potter" Date Ideas
Valentine's Day is quickly approaching! Are you all ready? Do you have a day planned for that special Potter fan in your life? Well, if not, we have you covered!
Date 1:
Keep it classic and opt for a movie marathon! Dust off your DVDs, light some candles, and cuddle close! Bonus House points if you include a cozy pillow fort for you and your honey to lounge in! Make sure you whip up some Harry Potter- inspired cocktails (if you are of age) or some butterbeer to top off the experience.
Date 2:
Plan a "Horcrux" Scavenger Hunt! However, instead of having them find pieces of Voldemort's soul, let them find little pieces of yours! Write out clever riddles to help your honey find the pieces of your soul… and when they do, surprise them! A movie stub from your first date, take-out from your favorite restaurant, or jewelry sporting their House pride! Bonus: They won't need the Sword of Gryffindor to defend themselves! Just the right three-word incantation and a kiss will seal the deal!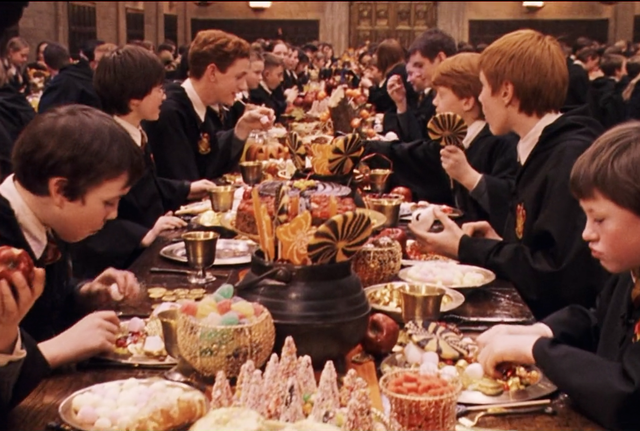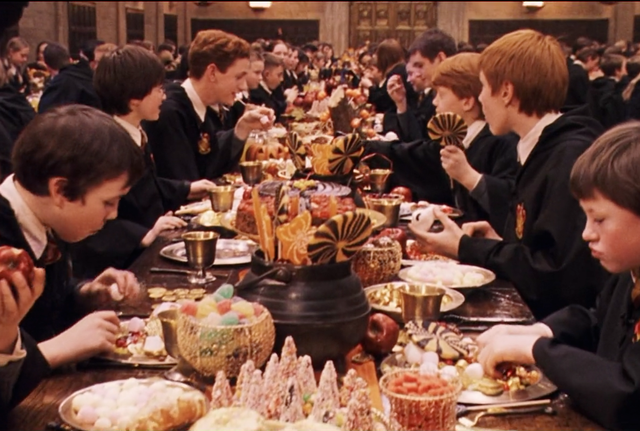 Date 3:
Create a feast that would rival one prepared by house-elves! There are many recipes out there to create Hogwarts-inspired meals. Take a peek at some of Madam Rosmerta's! The Leek-y Soup and Bangers and Mash will definitely make you feel like you are cuddled up in the Three Broomsticks.
Date 4:
A Snitch Hunt is another cute idea to show your sweetheart that you care. Hide golden chocolates that resemble Snitches around your house (if the weather allows, include your yard to add extra space for the seeking). Take a yellow plastic Easter egg and write "I open at the close" on it. Stick a special gift or surprise inside this Snitch for the grand finale. You can either hold on to the egg and give it to your sweetheart at the end, or you can hide it and let them find it with the rest. You just have to make sure they don't open it until last!
Even as a single lady, I may treat myself to a movie marathon in a fort this Valentine's Day! I am sure that no matter what you have planned, they are going to love it. I wish you love and happiness all year, as well as a Happy Valentine's Day!