Unique Souvenirs Coming to A Celebration of Harry Potter
In honor of A Celebration of Harry Potter coming to Universal Orlando Resort this weekend, Universal has decided to share some of the new merchandise being sold. Since the annual Celebration first took place in 2014, it has been a favorite among Potter fans. Each event has included Q&As, panels, an expo, and more.
This year, Universal released some of the new souvenirs and displays that will be sold at this year's expo. Highlighting the newcomers are a Gilderoy Lockhart Chocolate Frog card and new art from MinaLima.
The new Lockhart card will undoubtedly be a must-have addition to any fan's collection. For the first two weeks after the card's release, Chocolate Frog boxes with the Lockhart memento will have a sticker identifying them. After that, those who hope to find the Most-Charming-Smile Award winner will have to search randomly for him among the boxes.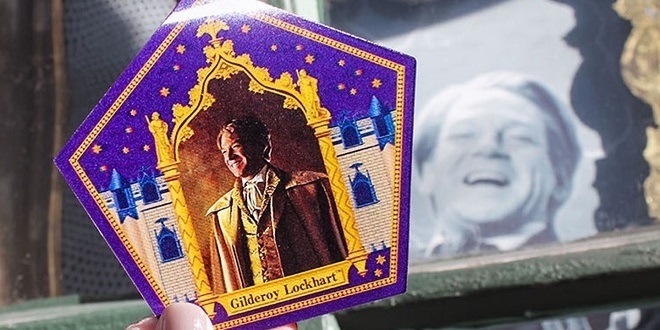 Also joining the Potter product line-up is a special wand in commemoration of the 2017 Celebration. This item will be available in small quantities for pre-order, so people wanting to get their hands on it will have to act fast at the expo. The event will be the only time the product will be available, so it is a must buy.
The introduction of these items is only part of what is to come at the fourth annual Celebration of Harry Potter! If you are thinking of attending, click here for more information, and here to buy tickets.