The Accessibility of "Harry Potter"
We love Harry Potter and think that anyone who wants to should be able to enjoy the stories of the now world-famous boy wizard. The recent publication of dyslexia-friendly Hogwarts Library texts is a step in the right direction for inclusion, but how inclusive has Potter been for those with accessibility or additional needs? It's time to take a look at how the books, films, and expanding franchise have been made accessible to fans, particularly those who may be blind or partially sighted, those who are deaf, deafened, or hard of hearing, and fans with autism or sensory processing difficulties.
Book Series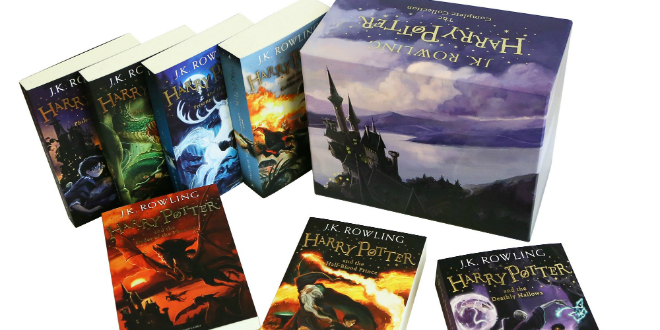 Audiobooks are incredibly popular with all readers, but what other ways are the Potter books accessible for those who are blind or partially sighted?
A 2018 Sapling article highlights not only the need for accessible books but also the challenges that young readers face getting hold of books in accessible formats. According to the article, "less than 10% of print material" is available in alternative formats, such as braille or large print, for those who are blind or partially sighted. Where accessible editions are available, the delay in publication of these editions can be anywhere from three months to a year after the general release.
This is true of the first five Harry Potter books. Prior to the publication of Harry Potter and the Half-Blood Prince in 2005, braille editions of the Potter series were released months after the sighted versions due to the need for the books to be transcribed. The publication of Half-Blood Prince made history in the UK by being the first book to have large-print, braille, and sighted editions released at the same time. This was welcomed by both RNIB (Royal National Institue of Blind People) and J.K. Rowling, who was quoted in the Guardian as being "delighted to be part of a publishing initiative that gives blind and partially sighted children and adults the same reading opportunities as sighted book lovers."
Only a few years later, Today reported that United States braille editions of Harry Potter and the Deathly Hallows, published by National Braille Press, would also be available the same time as print versions. Both these stories suggest that publishers aimed to make Harry's story as accessible as possible, at least toward the end of the series' publication.
The scripts for Harry Potter and the Cursed Child and Fantastic Beasts and Where to Find Them have all been released in large-print and braille editions, with the script for Fantastic Beasts and Where to Find Them also available on audiobook. Currently, it appears that the latest release, Fantastic Beasts: The Crimes of Grindlewald, is only available in large print.
Movies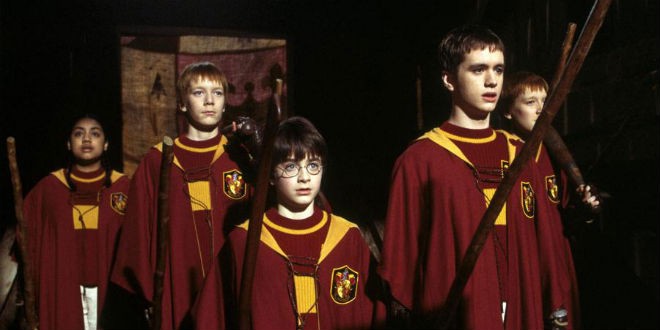 The accessibility of the wizarding world movies has been aided by the overall improvements the movie theater industry has been making toward inclusivity. There are many ways in which a film can be made accessible to all audiences, but two of the most well-known methods are subtitles and audio-described showings. Subtitles (or captions) appear at the bottom of a movie screen and provide a transcription of the sound and dialogue in the film. Audio description is a narration track that provides detail as to what is being shown on-screen and is accessed via a headset worn in the movie theater.
According to Wired, Harry Potter and the Sorcerer's Stone was available to watch with captions and audio description during its initial theater run. In 2001, Wired reported that moviegoers would be able to watch the movie during its initial run in theaters using the then-new technology called Rear Window captioning and DVS Theatrical systems. Rear Window captioning provided closed captions to only those who were using a device, and DVS allowed audience members to hear audio description through a headset. However, at the time, only 21 theaters across the US had this technology available, and only another 70 had the ability to show captions at all. Add to this the reservations surrounding Rear Window captioning, and preference for "open captions," which the whole audience can see, this meant that many fans still had to wait for specific subtitled and audio-described screenings of Sorcerer's Stone.
Now in the US, all movie theaters that use digital projection must provide ways of accessing audio description and captioning thanks to the Americans with Disabilities Act. However, captioned screenings may still be scheduled for later in a movie's theater run than fans would like, although audio description is often available for every screening. Additionally, in a further move to increase inclusivity, many movie theaters are showing adaptive and autism-friendly screenings. Although these changes don't only apply to wizarding world films, it will hopefully improve how fans experience the next Fantastic Beasts films, as well as any other trip to the movies!
Harry Potter and the Cursed Child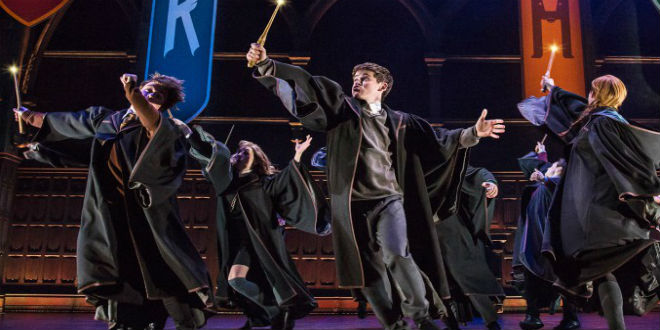 While there are large-print and braille editions of the script of Cursed Child, how inclusive is the stage performance to fans with accessibility or additional needs? Information on accessibility is available for the three productions currently open (West End, Broadway, and Melbourne).
On Broadway, an app called GalaPro is used to make sure Cursed Child is accessible to audience members who are blind or partially sighted, and deaf, deafened or hard of hearing. The app can be downloaded onto a smartphone and provides on-demand captioning and audio description, which turns any performance into an accessible performance.
For the newest addition to the Cursed Child family, the Melbourne production, there has been one audio-described performance since the play started previews in January. There are assistive listening devices available for audience members that work throughout the theater.
In London, captioned and audio-described performances are available. Working with the charity Stagetext, live captions are presented to the audience on two screens on either side of the stage. For audio-described performances, audience members receive audio introductory notes, a "Touch Tour" allowing them to become familiar with the set, and audio narration during the production. Currently, there are two captioned and two audio-described performances available for 2019. This production of Cursed Child also has a number of seats available during each performance for audience members with autism or those with special needs who may need to leave the theater during the performance, as well as "relaxed performances" and an area where the play can be watched in a quiet room via a screen.
As well as being the longest-running production of Cursed Child, the West End production also appears to be the most accessible. Regardless, let's hope that all productions, including those opening in San Franciso and Hamburg, continue to work to make sure that all who want to can enjoy the play.
Exhibition and Studio Tour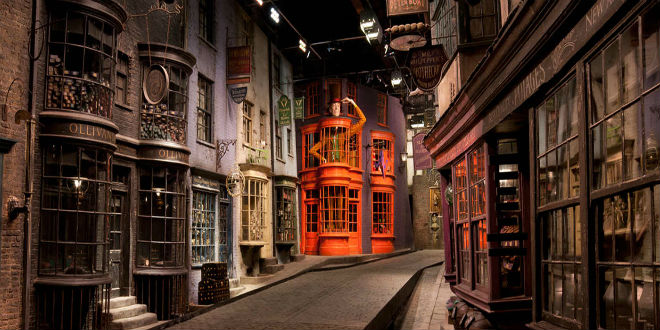 It's not just the stories of the wizarding world that are working to be more accessible to all Potter fans. Last year, RNIB partnered with the now-closed Harry Potter: A History of Magic exhibition to make sure that blind and partially sighted Potter fans could enjoy the history on display. Fourteen exhibits were made into tactile images, with braille descriptions to allow visitors to explore and discover the history of magic. The exhibition also included large-print guidebooks and audio tours.
The ever-expanding Warner Bros. Studio Tour London – The Making of Harry Potter provides audio-descriptive tours for blind or partially sighted visitors, but there are no touch tours available. There are also British Sign Language tours available, as well as induction loops for visitors with hearing aids. For visitors with autism, there is a specific guide to help visitors familiarize themselves with the tour and a sensory room with a sensory chair that can be used as a quiet space.
This article only scratches the surface of the ways in which the Harry Potter franchise has been made accessible to fans. There is a lot of work still to be done, but there are also examples of accessibility that haven't been included here. Do you have any great experiences of accessibility or inclusion when it comes to Potter? Is there anything you would like to see to improve the experience of all fans?