MinaLima's "The Adventures of Pinocchio" Available for Preorder
Magical graphic design duo Miraphora Mina and Eduardo Lima have revealed the latest addition to their illustrated classics collection, and it's available for preorder now.
The Adventures of Pinocchio is the sixth classic tale to be given the MinaLima treatment. This children's classic tells the story of Geppetto, a puppeteer who creates a marionette boy, Pinocchio, out of an enchanted piece of wood. Originally published in 1883, MinaLima's reimagining is accompanied by beautiful illustrations and interactive elements across 288 pages.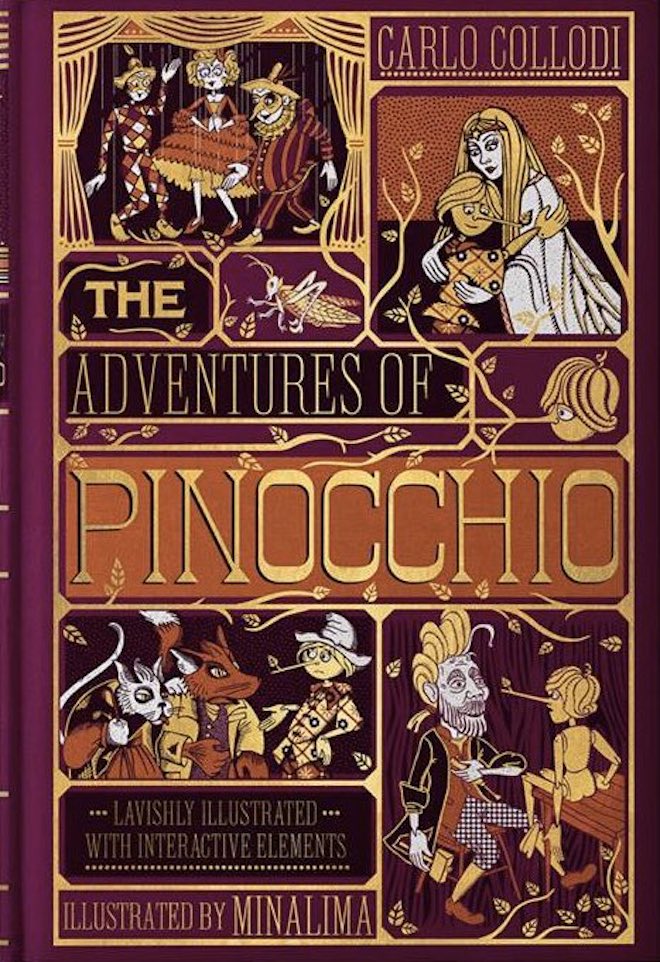 Preordered copies of the book will also contain a bookplate signed by Miraphora Mina and Eduardo Lima. Artwork from the other titles in the illustrated classics collection has since been turned into collectible prints, and fans will surely keep their fingers crossed that prints of The Adventures of Pinocchio will also become available in due course.
To make the first Monday of the year (and decade!) a little easier, we have something for you! Our beautifully illustrated edition of #Pinocchio, signed by Mira and Eduardo, is now available for pre-order from the #MinaLima website (https://t.co/PzxzuMROSr) and #HouseofMinaLima! pic.twitter.com/envNasr9VR

— MinaLima (@minalima) January 6, 2020
The Adventure of Pinocchio will be published on April 14 in both the United Kingdom and the United States. Signed copies can be preordered now from the MinaLima website for £25.