"Philosopher's Stone" Uncorrected Proof Copy Up for Auction
It seems as though there has been an increase in the number of Potter books up for auction recently. In fact, a quick search of MuggleNet reveals 11 instances of Potter books going under the hammer since March 2019.
These books reached staggering prices at auction because they were all either first editions, signed by J.K. Rowling, or even signed by the cast of the movies. Now, another type of rare Potter book is up for auction, an uncorrected proof copy of Harry Potter and the Philosopher's Stone.
The auction, hosted by Heritage Auctions, will go under the hammer on March 4, and the auction page has already gained 1,405 views and currently has a proxy bid (meaning the maximum amount an individual buyer is willing to pay for the item) of $6,750. Another proof copy, which was sold in 2017, went for £9,275 (around $12,000), so the final bid for the upcoming auction is expected to rise.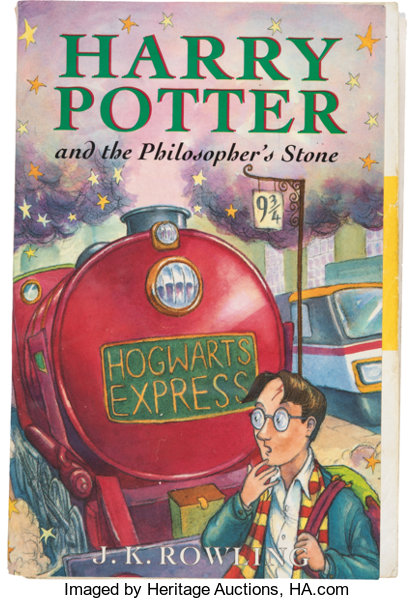 But what is an uncorrected proof copy?
Uncorrected proof copies of a book are printed in small numbers and are often sent out to reviewers (and sometimes booksellers) to generate publicity and excitement for an upcoming publication. As the name suggests, these editions are uncorrected and more often than not contain errors in the text or even in some cases include sections of the book that don't make the final print.
Uncorrected proof copies of Philosopher's Stone have a white and yellow cover that contains all the information reviewers and booksellers would need, such as the title, author, publisher, publication date, and ISBN details. The copy that is being sold by Heritage Auctions comes with an "original cardstock draft mockup" of what the front and back cover of the final book would look like, which will be familiar to fans as the cover of the highly sought-after first edition of Philosopher's Stone.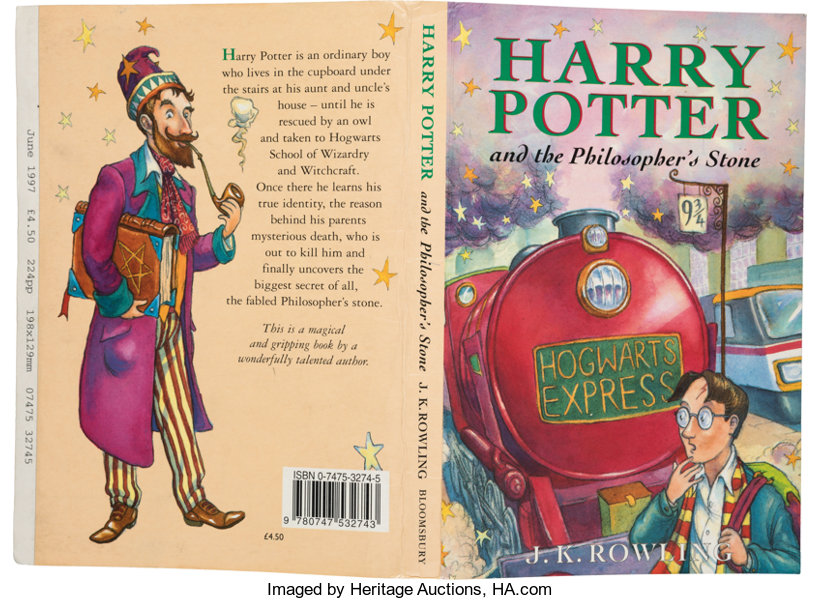 The first error that readers will come across in this uncorrected proof copy is on the inside title page. Here, "J.A. Rowling" is credited as the author rather than J.K. Rowling, which Potter book collector Peter Kenneth (a.k.a. The Potter Collector) states is simply due to Bloomsbury needing a placeholder initial and choosing the first letter of the alphabet.
In his video on uncorrected proof copies, he also points out that the word "philosopher's" is spelled incorrectly on the copyright page and that this copy features the infamous "1 wand" error that makes it to the first-edition printing of the book.
There are many rare and valuable editions of Harry Potter books out there, but thankfully, MuggleNet has a guide to help you know what to look for. Don't forget to check back in March to find out just how much this uncorrected proof of Harry Potter and the Philosopher's Stone went for at auction.