PHRC Announces Second Event of 2020: Undesirable No. 2 (It's a 10K)
Potterhead Running Club has announced its second event of 2020, and if you're a fan of bathroom-related puns and helping charitable causes, then this one is for you.
The Undesirable No. 2 (It's a 10K) event sees PHRC partner with Water1st International, a charity that supports piped water systems around the world with the aim to get every household a toilet, shower, and kitchen faucet.
This virtual run has taken inspiration from a moment in the Potter series that wouldn't have been possible without piped water systems when Harry, Ron, and Hermione infiltrate the Ministry of Magic by flushing themselves through the standard employee entrance (the public toilets in Whitehall).
Participants of this virtual run will receive a 3″ medal featuring a liftable toilet lid (of course), a custom sublimated ribbon, and a personalized digital bib.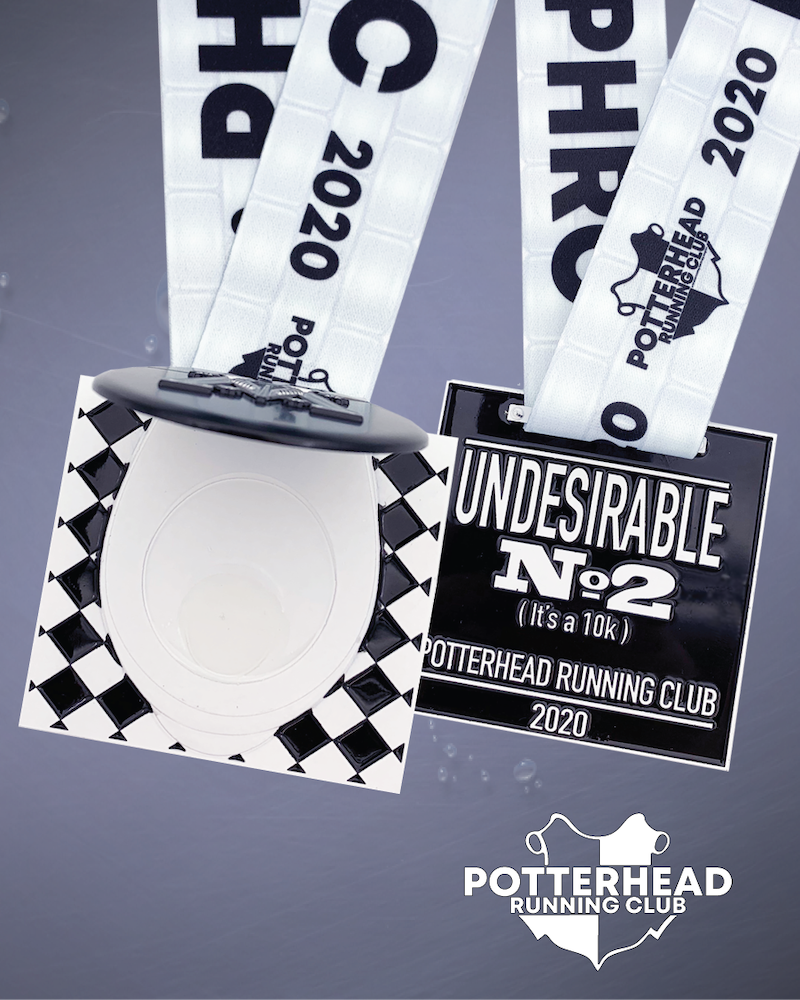 Piped water systems may have helped the trio retrieve the locket Horcrux from Umbridge, but in the Muggle world, they do a lot more. Having access to clean water gives girls and women their time back because they no longer have to collect water for their families multiple times a day:
We may think of them as a necessity, but on a global scale, toilets are magical gateways that can actually lead people to health, education, and freedom. When every household has a kitchen tap, a toilet, and a shower, children are healthier, girls can attend school, and families prosper.
As always, PHRC has developed a shirt design for participants to purchase if they wish, with proceeds also going to Water1st. The design for this event not only has the name of the event on the front but also a Ministry of Magic toilet design on the back.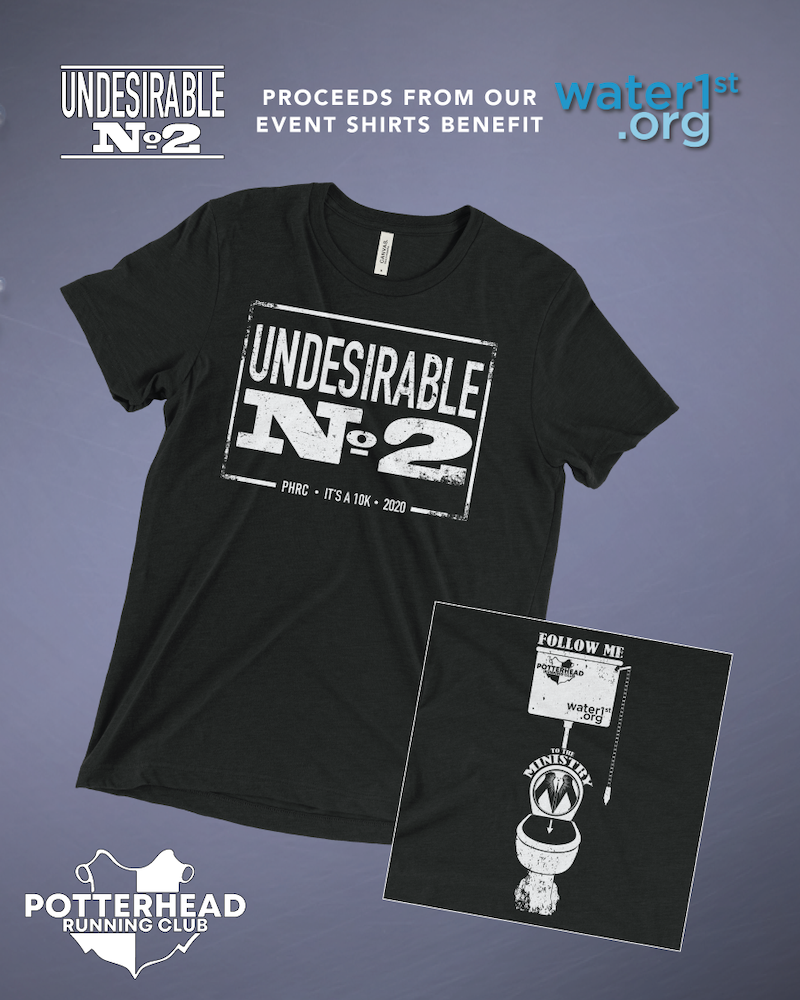 To sign up for the Undesirable No. 2 (It's a 10K) event and purchase shirts, visit PHRC's registration page. Registration closes at midnight on Sunday, March 15.
Remember that virtual events allow participants to complete the distance on their own time, in their own way, so how you complete your 10K is up to you! There is an optional "run day" for this event, where participants can complete their distance knowing that other PHRC members are doing the same across the world. This will be March 22, in order to celebrate World Water Day.