Head Back to the Burrow with MinaLima's Latest Magical Moments Print
If there's one thing that we can always count on, it's MinaLima's ability to tap into our emotions with a beautifully designed print. The latest addition to the Magical Moments series, "It's Not Much, but It's Home," does just that by portraying a heartwarming moment from the second Potter movie.
Continuing the Harry Potter and the Chamber of Secrets theme, the design shows Harry's first visit to the Burrow and alongside some of the things that make the Weasley family home magical. Featured around the edge of the design are Mrs. Weasley's self-knitting needles, Errol the owl, a self-washing pan, two brands of magical cereal, and a delicious-looking fried breakfast. There's even a pot of Floo powder in the bottom right-hand corner.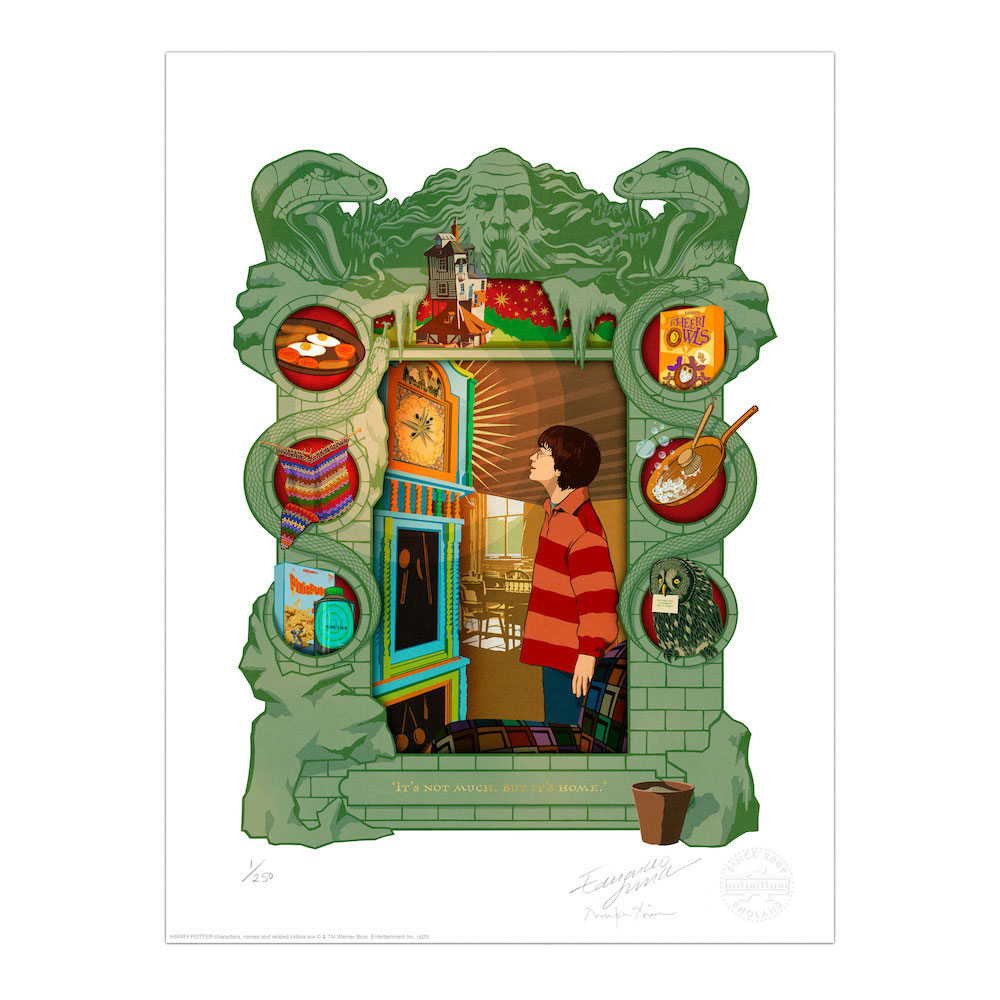 Similar to MinaLima's "Then Dobby Must Do It, Sir…" print, surrounding the scene is an eerie-looking Chamber of Secrets to indicate that it's part of the collection of moments from the second movie. Five prints were released as part of the Harry Potter and the Sorcerer's Stone collection, so we're hopeful that there will be further prints of moments from Chamber of Secrets to come.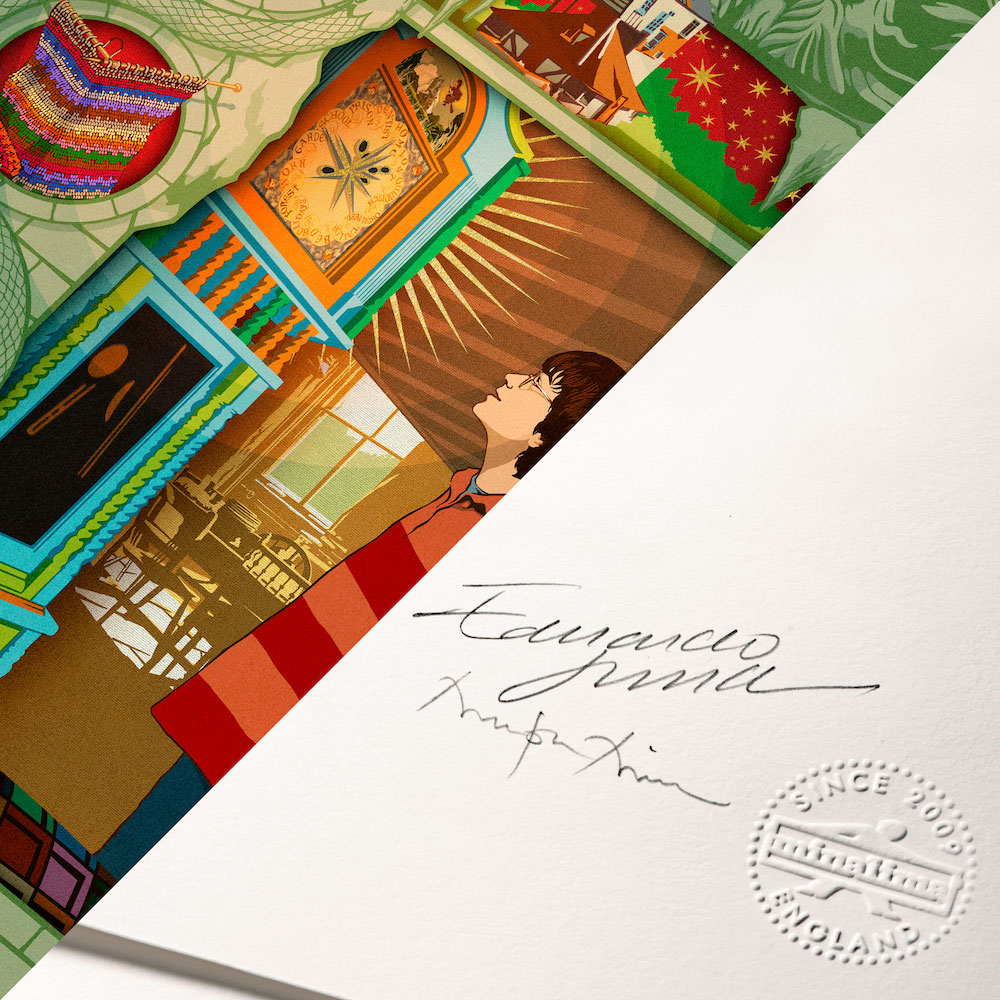 There are standard and premium prints available for purchase from the MinaLima website. The premium edition, which is embellished with gold foil and signed by Miraphora Mina and Eduardo Lima, costs £99. The standard print features a MinaLima stamp and costs £39.
What scene from Harry Potter and the Chamber of Secrets would you like to see next in the Magical Moments series?