Merch Madness: Fountain Pens, Baby Shoes, and Collectibles
This week, we bring you all kinds of products that are sure to revitalize your style, your baby's style, and your backpack's pin decor. Maybe you can have some fun with a new board game along the way. Check out everything we have to offer in this week's Merch Madness.
Montegrappa Fountain Pens
You've seen all those Instagram calligraphy videos, right? The ones where it looks super easy until you actually try it and it's way harder than you thought? Yeah, those ones. Anyway, if you're into pretty penmanship or you need a nice present for someone who is, Montegrappa's House pen collection is one of a kind. The Italy-based company now sells beautifully intricate fountain, ballpoint, and rollerball pens, and there's one for each House. The pens are all made from stainless steel with carved designs on the grip and nib. Prices for a pen start at €370. You can check out other designs and collections on the Montegrappa website.

Harry Potter: House Cup Competition
We announced back in February that The OP was releasing a new board game in the summer, and the wait is over. You can now play Harry Potter: House Cup Competition to your heart's content. Two to four people can play this game and battle for the House Cup by winning challenges and putting their knowledge to the ultimate test. The board may look a little intimidating when you first open it, but don't let that scare you. Just try your best, have fun, and collect as many House points as you can to win the competition. Harry Potter: House Cup Competition retails for $49.99 and is available for purchase from The OP website or for preorder from Entertainment Earth.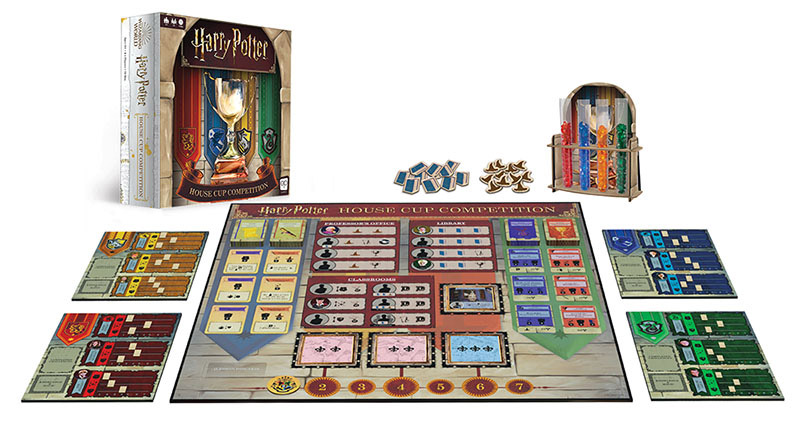 Collectibles from Fanattik
Fanattik has released a fun new line of collectibles for the most devoted Harry Potter fans, one of which is a silver-plated Hogwarts Express ticket. It's a limited-edition product with only 9,995 pieces made, so we encourage everyone to grab one while they can. They are currently available for preorder and will ship to buyers in September. Other products include medallions, coins, and posters. The prices of these products range from £10 to £30 and can be found on the Fanattik website.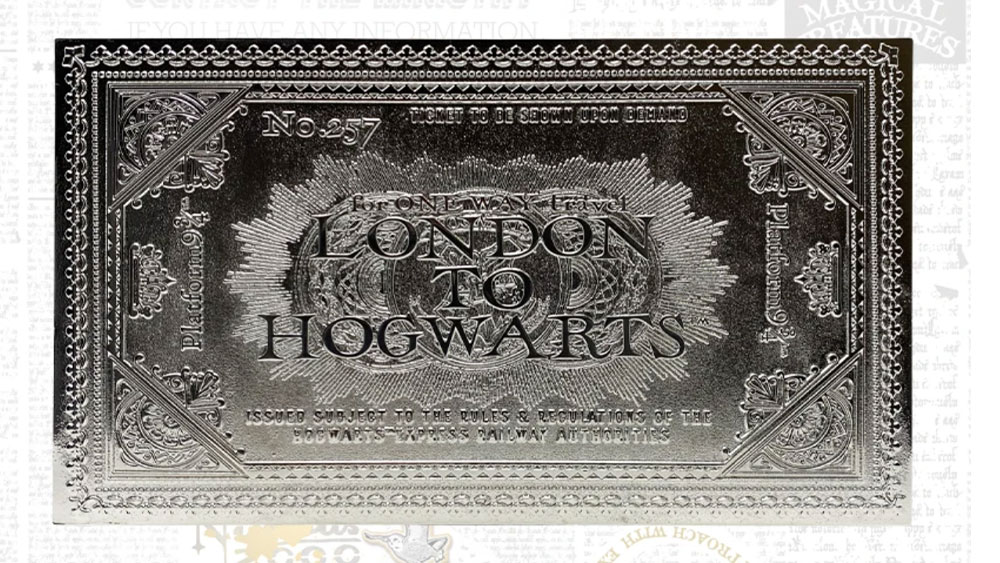 Harry Potter Line from Torrid
Who doesn't love having a good fashion sense? Well, it's safe to say that if you don't love the new Harry Potter line from Torrid, you're crazy! From shirts to hoodies to shoes, Torrid has got you covered. The designs feature well-known symbols from across the franchise, including the Hogwarts School crest, House crests, and the Deathly Hallows. There are a variety of colors and styles to choose from, and sizes range from 10 to 30. You can check out all the available merchandise online from Torrid.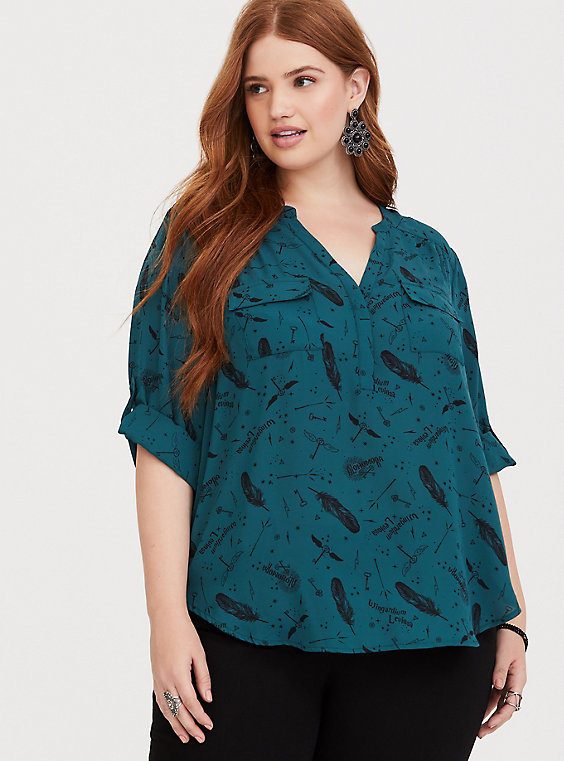 Freshly Picked Baby Shoes
Just in case you wanted to match your baby with your new outfit from Torrid, Freshly Picked has the itty bitty accessories to do so. These leather moccs are just so darn cute, you'll wish you had a pair yourself. Pick from an array of styles and prints for your little witch or wizard. The handmade shoes are great for tiny feet since they are made with an elastic band to keep them in place without squeezing. Sizes range from zero to seven, and there are two types of soles to choose from, soft or rubber. Prices start at $45 per pair, and they are available for purchase on the Freshly Picked website.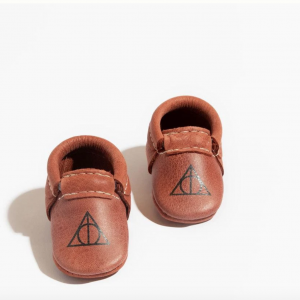 Monogram International Pins
Pins are the perfect accessory when it comes to decorating your backpack, purse, wallet, or anything you can think of, for that matter. Monogram International has just released two new lines of one-inch tall pins for fans everywhere. Five designs from Harry Potter and five designs from Star Wars are definitely going to make your friends jealous. There is one for each House and the Hogwarts crest in the Harry Potter collection. In the Star Wars collection, there's Darth Vader, a Storm Trooper, Boba Fett, C-3PO, and R2-D2. Check out the Monogram International website for more information.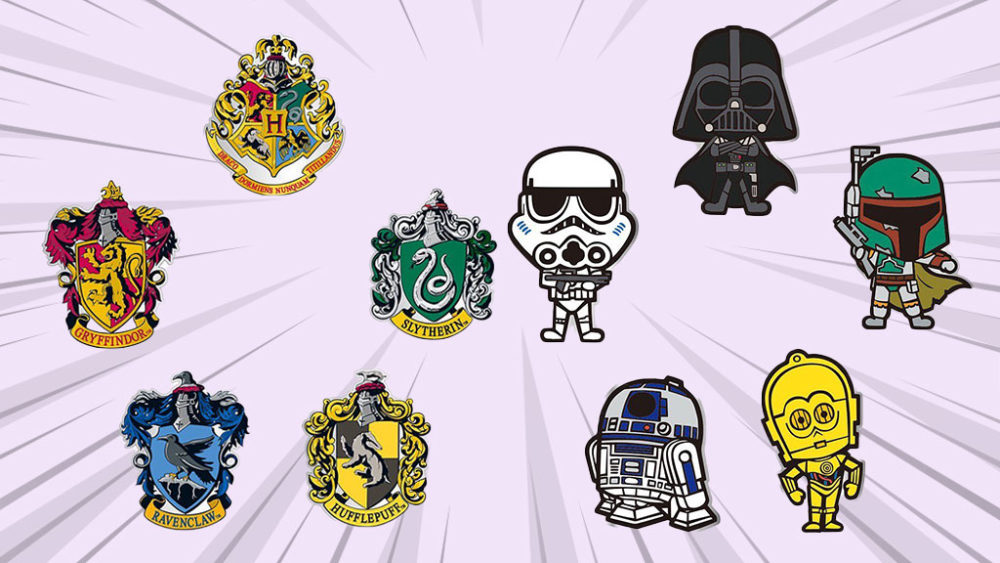 Hogwarts Alumni Apparel
Be proud of your House and school with a new line of "Hogwarts Alumni" apparel at Universal Orlando Resort. Now it'll really feel like you went to Hogwarts with T-shirts, pins, bags, and water bottles. The Hogwarts crest features new designs with sleek badgers, eagles, lions, and snakes. Whatever House you're in, you'll feel some serious pride when you wear your new gear. Prices range from $10 to $55, depending on the product, and are available for purchase from Universal Orlando Resort.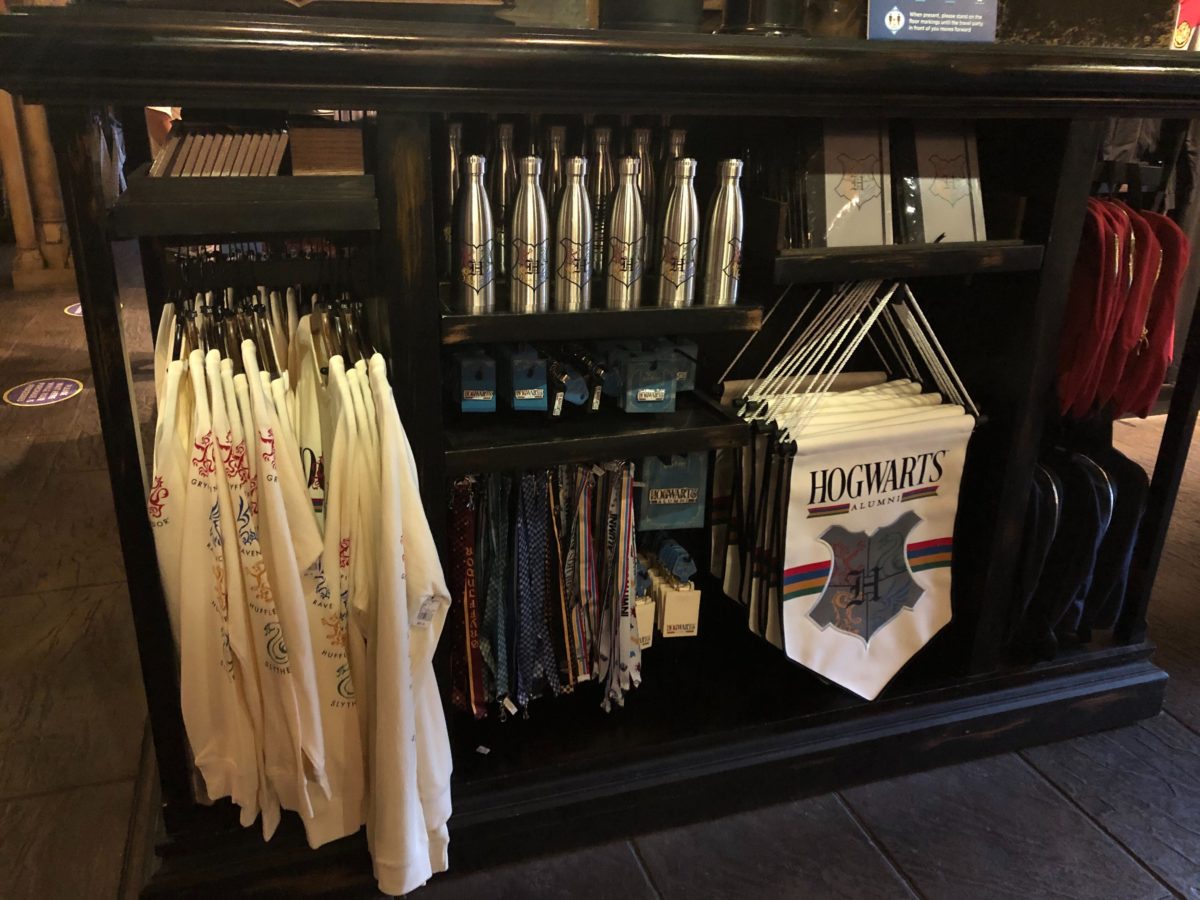 That's all we have for you this week. What are you looking forward to purchasing? Drop us a line and let us know. Happy shopping!
Want more posts like this one? MuggleNet is 99% volunteer-run, and we need your help. With your monthly pledge of $1, you can interact with creators, suggest ideas for future posts, and enter exclusive swag giveaways!
Support us on Patreon