Five Magical Recipes for Pumpkin Spice Season
September is one of my favorite months because it is the beginning of the pumpkin spice season. The weather starts to cool down, and the pumpkin spice lattes emerge. Pumpkin is one of the staples of a wizarding diet in the Harry Potter books, so September and pumpkin spice season always make me want to curl up with some yummy pumpkin treats and my favorite Harry Potter movie. Here are some of the many delicious pumpkin recipes that you can find in the Rosmerta's Recipes section here on MuggleNet.
Pumpkin Juice is my favorite magical treat. I love it even more than butterbeer. There's nothing like sitting down with a nice cool glass of pumpkin juice and relaxing after a long day at work. This easy recipe calls for an onion squash, apple juice, carrot juice, lemon juice, honey, and cloves.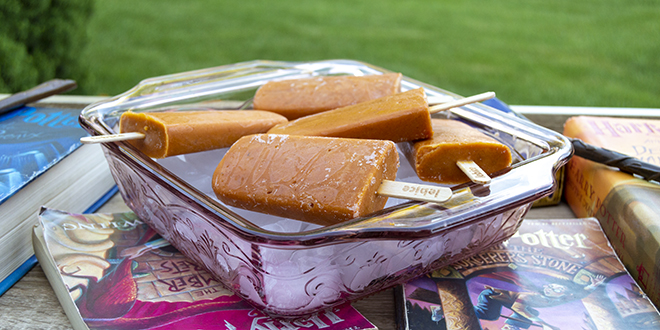 I live in Florida, so September still has some pretty hot days. The best way to combine my love of pumpkin spice with a nice cold treat is with Pumpkin Juice Popsicles. This recipe calls for pumpkin puree, apple juice, greek yogurt, vanilla extract, and pumpkin pie spice. It's a delicious way to cool off on a nice, hot day.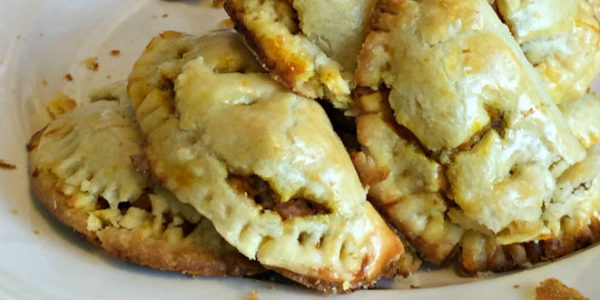 Pumpkin Pasties are mentioned multiple times in the Harry Potter books, and it always makes me hungry when I read about them. It's hard to find anything like this in restaurants, so my only option is to make it myself. This savory dish requires puff pastry, pumpkin, potatoes, onion, chives, soy sauce, hoisin sauce, and an egg.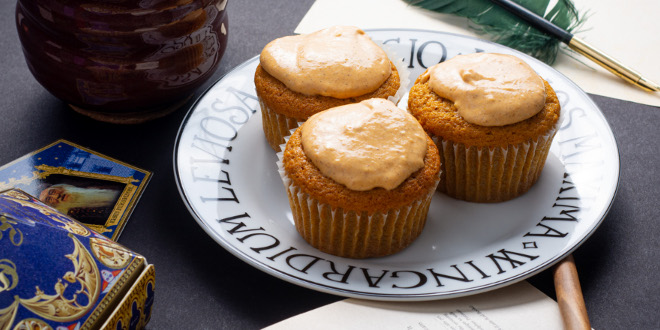 If you're looking for a more sweet and indulgent way to consume pumpkin, then our Pumpkin Pasty Cupcake recipe is for you. These scrumptious cupcakes are pumpkin-flavored with a pumpkin spice cream cheese frosting. My mouth is watering just from thinking about it. This treat is a great way to celebrate your love of pumpkin spice.
Croissants are one of my favorite pastries, so I was very happy when I saw that there was a recipe that combines my favorite pastry with pumpkin. This recipe takes premade crescent rolls and stuffs them with a filling made out of cream cheese, pumpkin, sugar, and pumpkin pie spice. The croissants are then topped with sugar and pumpkin pie spice.
Want more posts like this one? MuggleNet is 99% volunteer-run, and we need your help. With your monthly pledge of $1, you can interact with creators, suggest ideas for future posts, and enter exclusive swag giveaways!
Support us on Patreon