"Voldemort and the Teenage Hogwarts" Musical Production Coming to Melbourne This March
Imagine a Harry Potter comedy production à la Puffs, or: Seven Increasingly Eventful Years at a Certain School of Magic and Magic, or a musical theater production similar to A Very Potter Musical. Combine both styles of performance for a musical parody of… Voldemort's teenage years at Hogwarts, before he became the infamous and notoriously feared You-Know-Who. As preposterous as that sounds, Melbournites will soon be able to watch it live when Voldemort and the Teenage Hogwarts makes its Australian debut this March.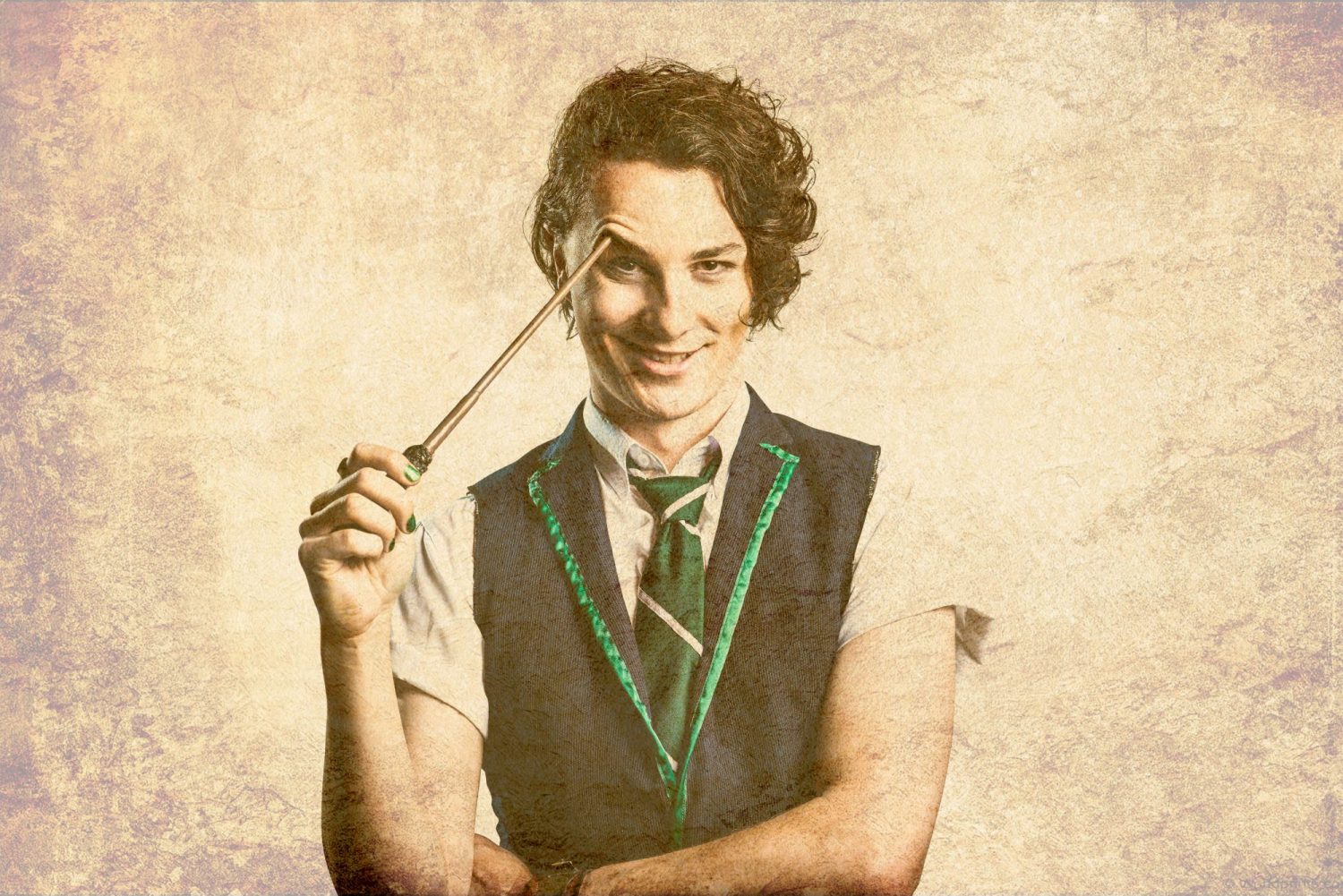 Written by comedians Zach Reino (Crazy Ex-Girlfriend) and Chris Grace (Superstore), the cocreators of Edinburgh Festival Fringe smash-hit Thrones! The Musical Parody, Voldemort and the Teenage Hogwarts gives audiences an inside look into Tom Riddle's life before he turned to the Dark Arts, recounting his misadventures, audacities, and life lessons learned within the hallowed halls of the magical school. While several iconic Potter characters star alongside Tom, such as Hagrid (Jay Haggett), Dumbledore (Guilly Urra), Harry, Ron, and Hermione, the pop-rock musical also features brand-new characters Derald Bacon (Jonathon Shilling), Genevieve Gryffindor (Stephanie John), and Muffin Rows (Lala Barlow). Tasmanian Theatre Award nominee Alex Donnelly plays the title character.
A 'Harry Potter' parody, the pop[-]rock musical tells the tale of a young Tom Riddle before he became the most notorious and evil figure in the wizarding world, unveiling a side of Hogwarts you haven't seen before.

Presented by Salty Theatre, Theatre Works and Red Hot Productions, 'Voldemort and the Teenage Hogwarts' is a hilarious musical adventure through love, teenage angst and the Unforgivable Curses.
Prior to its upcoming launch on the Australian stage, the musical parody has been wildly successful in several sold-out locations in the West, including Upright Citizens Brigade Theatre in Los Angeles, California (the alma mater of many Saturday Night Live comedians), and the Edinburgh Festival Fringe, the world's largest arts festival. Its Australian run was originally scheduled for 2020 but was delayed due to COVID-19.
Voldemort and the Teenage Hogwarts will be staged at Theatre Works from March 5, 2021, until April 4, 2021. Ticketing details can be found on the Theatre Works website, which is offering unwaged tickets for workers whose income has been hit by the pandemic.
In the announcement of the production's Australian debut, Salty Theatre cofounder Ashley Taylor described it as "the Voldemort origin story you didn't know you needed":
As a Potterhead, the opportunity to introduce this hilarious, off-centre and brand-new look at the [w]orld of 'Potter' that we love so much was one that we couldn't miss. We're thrilled that it offers all of the die[-]hard fans a glorious taste of the [w]izarding [w]orld they adore but in a more adult way. It's a ridiculous Voldemort [o]rigin [s]tory that blends everything fans embrace with humour that wizarding fans and [M]uggles alike can relate to.
If you're an Australian Potterhead, you wouldn't want to miss this exciting performance. Get your tickets now!
Want more posts like this one? MuggleNet is 99% volunteer-run, and we need your help. With your monthly pledge of $1, you can interact with creators, suggest ideas for future posts, and enter exclusive swag giveaways!
Support us on Patreon