Celebrate Summer with "Harry Potter" House Editions
The start of summer means lazy sunny days on the beach or time out of school with more time to partake in leisure activities. What better way to start summer than to check out the Bloomsbury House edition books? Gryffindor, Slytherin, Hufflepuff, and Ravenclaw – all four Houses are beautifully represented in these editions, and we have listed them all for easy access. Are you brave at heart? Then you can choose red for your collection of Books 1-5. For those interested in the other Houses, there's blue for Ravenclaw, friendly yellow for Hufflepuff, and of course cunning green for Slytherin.
Each edition has wonderful drawings by artist Levi Pinfold. For example, let's delve into the Ravenclaw Harry Potter and the Philosopher's Stone House edition.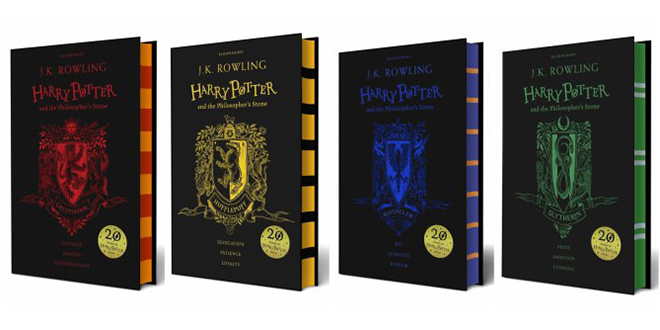 Buy on Amazon Buy on Amazon Buy on Amazon Buy on Amazon
Before beginning the story, readers will be delighted by the introduction of Ravenclaw House, a gorgeous illustration of Rowena Ravenclaw, information on the House relic, livery, and ghosts, and a map of Hogwarts. Then, after the 17 chapters of Philosopher's Stone, there's bonus information on the Sorting, the Ravenclaw Common Room, memorable Ravenclaw students such as Luna, famous Ravenclaw alumni, the Head of Ravenclaw House, the House Cup, and a Hogwarts quiz. The same is true for each of the other Houses.
As a Ravenclaw, I loved checking out this edition since sometimes this House gets overlooked compared to the other three. It's great to be able to read the series in a way that's completely tailored to my House. I also enjoyed that the information provided goes beyond what is usually said about Ravenclaws – such as that they tend to keep an open mind yet need to keep a rein on that so they don't become eccentric.
It's not just the text that's fantastic; it's the presentation and artistry as well. The cover of the Ravenclaw edition of Harry Potter and the Philosopher's Stone has an elegant-looking all-blue background with an emblem of the eagle on the front and a ghostly drawing of Rowena Ravenclaw on the back. The House colors (actually bronze!) are on the outside pages. In the back, there are drawings of notable Ravenclaws, and I, for one, loved the drawing and information on Filius Flitwick. I always had trouble picturing him, and now I have a clearer sense of him. Pinfold has him drawn as a balding man with a kind smile, which certainly makes me want to know more. Want to know about this steadfast professor? Grab your copy of the book and find out more about him along with all the other fun tidbits throughout.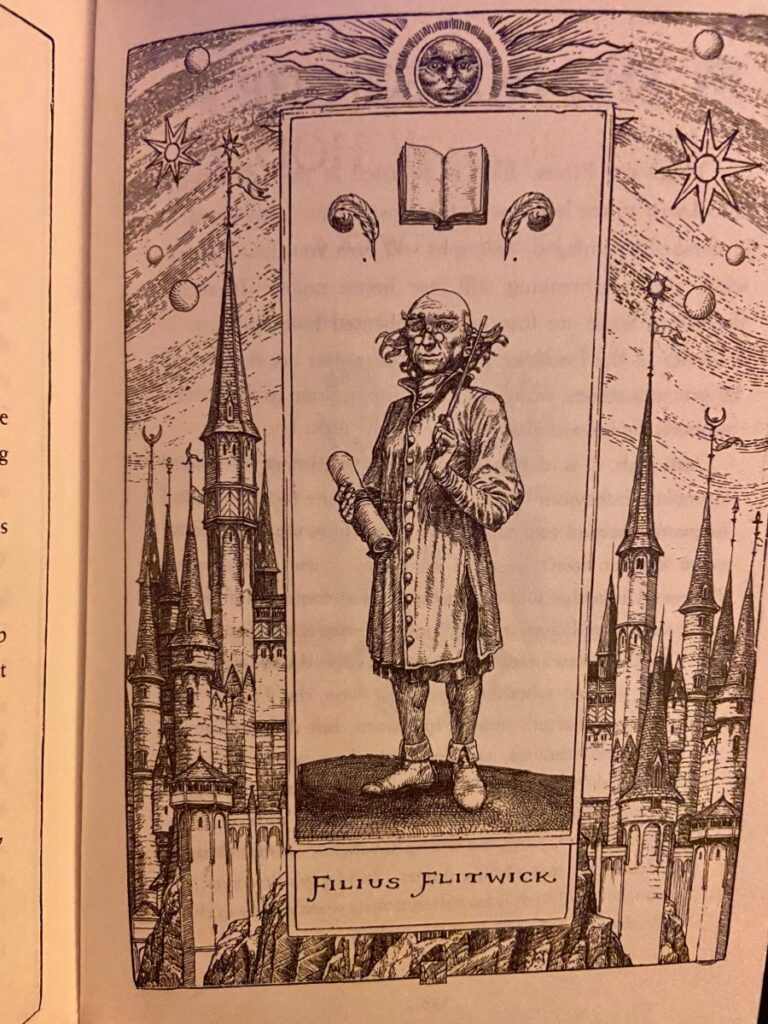 The Ravenclaw editions aren't the only editions worth collecting. Each of the House sets is packed full of its own specific information and images. What's great about these House editions is that there's even more fun extra content in each successive book. Be sure to check them all out and discover more little nuggets, such as an exclusive drawing of each of the common rooms in Harry Potter and the Chamber of Secrets. You can even get a box set of all of the editions that are currently out. Summer vacation can't come fast enough. Show your House pride and grab your House's edition today.
Want more posts like this one? MuggleNet is 99% volunteer-run, and we need your help. With your monthly pledge of $1, you can interact with creators, suggest ideas for future posts, and enter exclusive swag giveaways!
Support us on Patreon