Witch vs. Banshee: A Comparison Between Hermione Granger and Lydia Martin
Fans of Teen Wolf and Harry Potter will know that the characters Lydia Martin and Hermione Granger are very similar. These characters both exude bravery, intelligence, and a taste of realism. With Teen Wolf being one of my all-time favorite shows and Harry Potter being one of my favorite book and movie series, I find it quite easy to find the similarity between these two female leads. In evaluating the two, we can see how they are similar as well as how they differ. These fictional roles are perfect examples of strong female role models, which are heavily needed.
Starting with Hermione Granger, she is labeled as intelligent, proud, and brave. She can always be found supporting a cause and defending what she believes in. She may not be the target of Voldemort's end game, but she still fights by Harry's side to protect those she loves. Hermione is always sure to show off her intelligence and just how much she knows about the wizarding world. As a Muggle-born, she does become a target of Death Eaters, but she puts her knowledge to use as she bravely battles against Voldemort and his forces. Hermione sticks to her guns and will always be labeled as one of the legendary female characters in Harry Potter.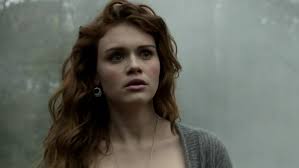 Lydia Martin is my favorite character in Teen Wolf simply for her character traits. She is intelligent, brave, and doesn't back down. In the show, Lydia is also labeled as popular with a knack for throwing the best parties in Beacon Hills. In the beginning, she hides her intelligence, but she eventually embraces her intellect to help her friends. She also discovers supernatural abilities along the way and develops into a very powerful character. She can now help with brains and strength as she gets more involved in the plots. Lydia Martin is a key character in Teen Wolf and has an amazing character arc.
Now that we have discussed the key components of the two characters, we can look at how they compare. Lydia and Hermione are incredibly similar in their intelligence since they are both eventually labeled as the smarter characters in the story. They can also be compared in their bravery as they put themselves into the line of fire to protect their loved ones. They both also share physical trauma. For example, Hermione undergoes physical trauma by Bellatrix as she is tortured for information. This corresponds with Lydia being taken to Eichen House in season five of Teen Wolf in order to drill into her skull to enhance her supernatural abilities. These comparison points show how similar these female leads truly are.
Now we can look at their differences by starting with their popularity status. Hermione starts the story by being very unpopular and never truly grows into popularity other than with her relation to Harry. By being friends with Harry, she becomes more well-known to other witches and wizards in the wizarding world. In contrast, Lydia is the well-known popular girl throughout the whole show. In season one, it becomes a big deal that Scott is attending one of Lydia's parties with Alison. We can also bring intelligence back on the table to further evaluate that character trait comparison. Hermione is known for having the answers from the very beginning, whereas Lydia starts the show by hiding her intelligence.
My final contrasting point may be obvious as it involves their defining characteristic. In this, I refer to Lydia being a banshee and Hermione being a witch. Their supernatural abilities greatly differ, but they remain important factors in their storylines. As a banshee, Lydia is able to sense death and is able to help the other characters find dead bodies and other clues left behind by the villain. For example, in season three, Lydia uses her abilities to sense death by screaming and hearing voices. These voices lead them to the location of Kira (another main character) before she is killed by an escaped convict. As a witch, Hermione is able to use her intelligence of spells and witchcraft to strongly assist in the different obstacles the main characters face. She proves her usefulness when she enchants a small bag to hold all of their belongings while they are on the run.
With all of this said, it is easy to see how greatly Hermione Granger and Lydia Martin compare. These two female leads become greatly important to the story and can easily be labeled as strong female role models. In Harry Potter, Hermione is labeled as the brave, intelligent, and loyal character, while in Teen Wolf, Lydia is also labeled as the brave, intelligent, and loyal character. Neither are the main characters, and neither is the center of the villain's attention, but they both contribute greatly to the hero's journey. Without these characters in the corresponding storylines, the stories would not be the same. In the battle of witch vs. banshee, we can conclude that these two greatly compare and differ only in the slightest. So how do you think Hermione Granger and Lydia Martin compare?
Want more posts like this one? MuggleNet is 99% volunteer-run, and we need your help. With your monthly pledge of $1, you can interact with creators, suggest ideas for future posts, and enter exclusive swag giveaways!
Support us on Patreon