Exclusive Interview with Author Jody Revenson: "Secrets of Dumbledore" Companion Book Now Available
After waiting and waiting, Fantastic Beasts: The Secrets of Dumbledore has finally been revealed to the world, and we're incredibly excited. To add a little cherry on top of this awesome cake, a companion book is now available for purchase. We had the opportunity to get an exclusive interview with the author, Jody Revenson, to talk about her latest book, Fantastic Beasts: The Secrets of Dumbledore: Movie Magic.
This official companion book holds tons of behind-the-scenes content relating to the latest installment of the Fantastic Beasts series, including "stickers, pull-out prop replicas, posters, and other deluxe features," not to mention the "never-before-seen images, interviews, insights, and more."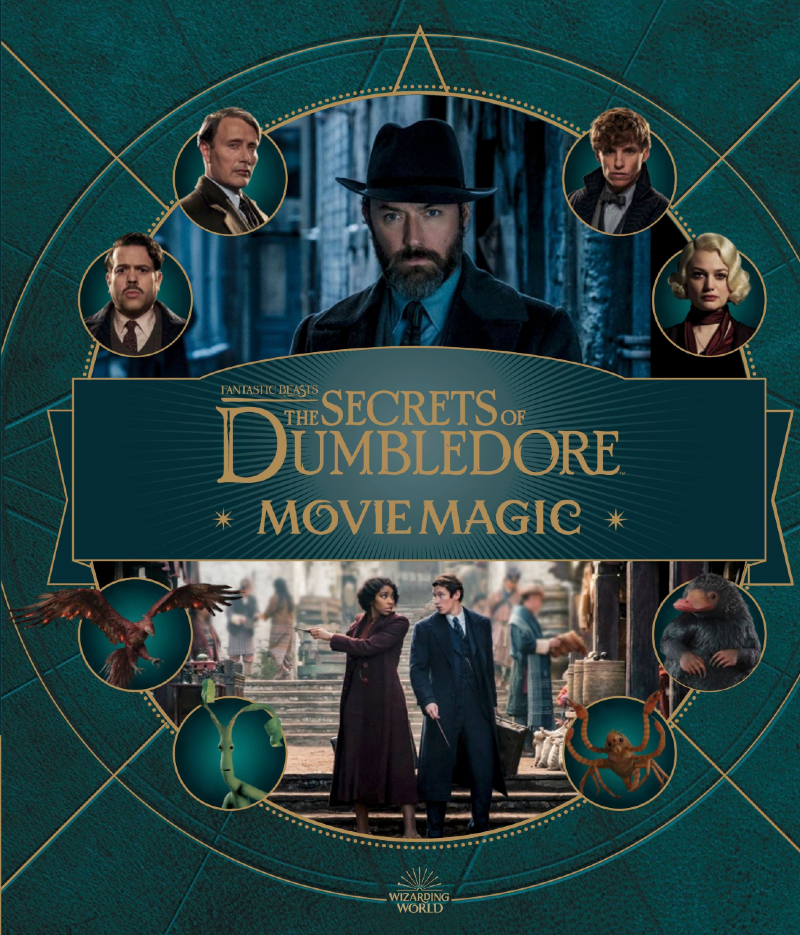 Jody Revenson has written several books on topics from the Wizarding World, including the 12-part Harry Potter: Film Vault: The Complete Series. We asked her what it takes to create such amazing official companion books. She says, "Once the topic of the book is decided, I look to find what story I can tell." A central theme of each book becomes, as Revenson explains, "the 'spine' of the story." And her research? It comes right from the source.
As I begin work, Warner Bros. Studios and [t]he Blair Partnership supply me with interviews with the actors, producers, directors, and pretty much everyone involved in design and effects for each film. These include production designer Stuart Craig; Miraphora Mina and Eduardo Lima, the graphic artists who also do so much more; the set decorators and costume designers; prop maker Pierre Bohanna; the concept artists; the makeup and hair team; [and] both the special and visual effects teams.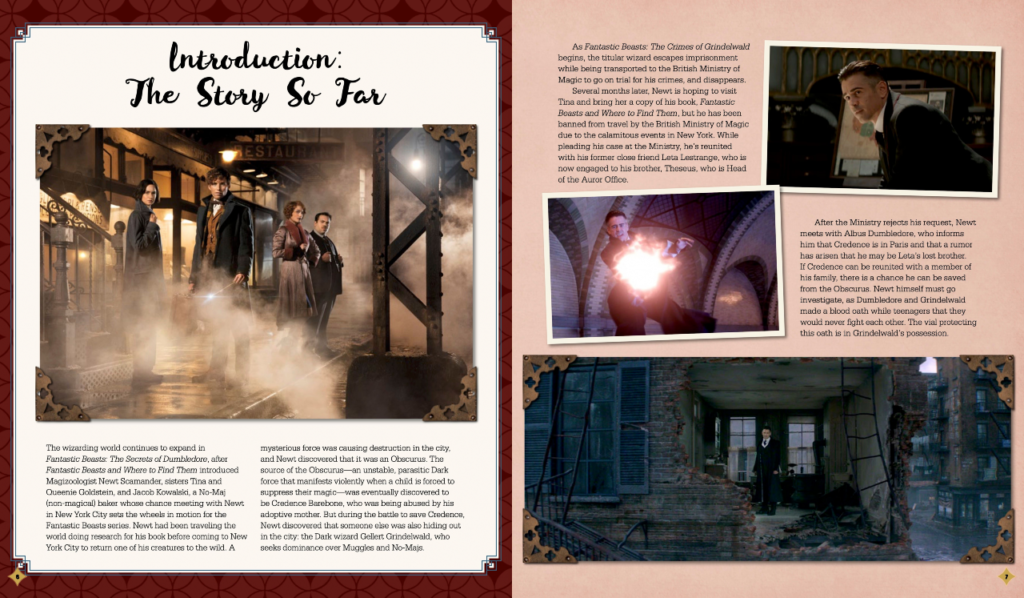 Of course, we just had to know what it was like speaking with the actors in the films. We were most curious about whether or not getting to know the actors made Revenson understand their respective characters better.
Definitely! As many of the actors performed their characters over many years – ten in the case of those who worked on the Harry Potter films and so far, seven for Fantastic Beasts – they know them better than anyone. Not only do they discuss their character's challenges and changes from a story viewpoint, [but] they [also] talk about how they and the directors came to the choices they made for their performances. You also get their true feelings about their costumes, the locations, the creatures, and whether or not it's comfortable flying on a broom.
We're only fangirling a little bit since Revenson gets all the details any one of us would die for. But not to worry – much of that goes right into the book. She says the "biggest challenge" in writing these books is deciding what gets published and what gets left on the cutting room floor, so to speak.
There's so much I want to say and never enough pages to say it in! Even for Harry Potter: Page to Screen, which runs 520 pages, I was keenly aware that there wasn't enough room to include everything we wanted to. But I have always made a point of ensuring that each new book I write contains material that hasn't been heard before.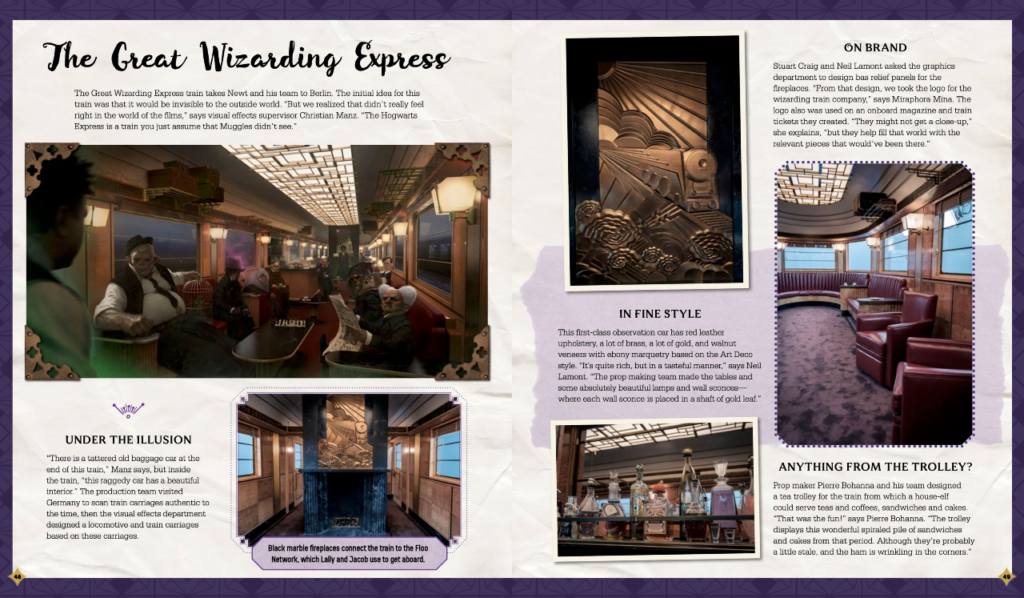 It's probably also a little cheesy to ask if Revenson had fun writing Fantastic Beasts: The Secrets of Dumbledore: Movie Magic. However, we can't imagine that getting an opportunity like this is anything but fun.
Fantastic Beasts: The Secrets of Dumbledore is such a fun film that, of course, it was fun to write about. You could tell from the interviews what a great time the actors and filmmakers had making it, and I hope that comes through. As a book person, I loved writing about teacher and writer Lally Hicks (and Jessica Williams's interview was hysterical), and as a train person, I was fascinated by [t]he Great Wizarding Express. The romantic trials of Jacob and Queenie! Newt and Theseus's changing relationship! Dumbledore and Grindelwald's relationship revelations! There were a lot of smiles and nods as I was writing it.
Fantastic Beasts: The Secrets of Dumbledore: Movie Magic is now available wherever books are sold for $29.99. MuggleNet would like to extend a special thank you to Jody Revenson for taking the time to answer all our most burning questions. Fantastic Beasts: The Secrets of Dumbledore is now out in theaters worldwide.
Want more posts like this one? MuggleNet is 99% volunteer-run, and we need your help. With your monthly pledge of $1, you can interact with creators, suggest ideas for future posts, and enter exclusive swag giveaways!
Support us on Patreon