MYTHTERY: Jacob Kowalski Has Wizarding Heritage
MYTHTERY
Does Jacob Kowalski have magical ancestry? And is one of his ancestors legendary Fantastic Beasts background character Jan Kowalski?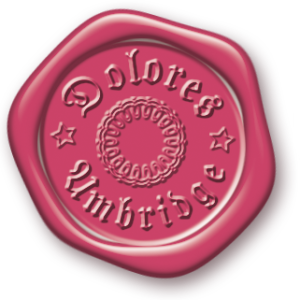 Evidence
After the recent trailer for Fantastic Beasts: Secrets of Dumbledore dropped, the Harry Potter fandom's hunt for the ancestors of Jacob Kowalski was reignited. In the trailer, Jacob is seen using a wand, something that fans have insisted only a wizard, or possibly even a Squib, could do. But, as far as we know, Jacob is all Muggle – or is he? Could his magical ancestor be a man named Jan Kowalski?
In the search for possible wizard ancestry for Jacob, many fans have latched on to the theory that Jacob is descended from a Polish nobleman supposedly named Jan Kowalski. This fan theory stems from the fan site Harry Potter Wiki which states, "Jan Kowalski was a Polish nobleman who lived during an unknown period. He may have been a relative of the American factory worker Jacob Kowalski." The article goes on to reference the IMDB (International Movie Database) page of Kamil Lemieszewski, who supposedly plays Jan Kowalski in both Fantastic Beasts films.
The theory also gained traction with a tweet from the popular Fantastic Beasts fan account @mauraleamy of fantasticbeastsmovies.com, when they posted a picture of Lemieszewski with uncited casting news, suggesting to their sixteen thousand followers that Jan Kowalski might be Jacob Kowalski's brother.
However, Jan Kowalski doesn't exist in Fantastic Beasts. In fact, Jan Kowalski doesn't exist anywhere. The name is actually the Polish equivalent of John Doe. What's more, the page conveniently fails to mention that Lemieszewski, the actor who is cited as playing Jan Kowalski, is listed on IMDb as playing "Polish Nobleman" in Fantastic Beasts and Where to Find Them and merely listed as "Wizard" on the cast list of Fantastic Beasts: The Crimes of Grindelwald.
And this was no sudden name change in the cast list, a bait and switch on the part of Warner Bros to hide any hints about Jacob's ancestry – according to the archived version of the IMDb cast list on the Wayback Machine, Lemieszewski was only ever listed as playing "Polish Nobleman." It's clear that this fan theory is incorrect speculation based on uncited information from fan accounts.
Other more substantial theories of Jacob's magical ancestry include two popular fan theories originated by SuperCarlinBrothers. One theory posits that Jacob is a Squib, evidenced by the closing scene of Fantastic Beasts: The Crimes of Grindelwald. In the scene, all of the main protagonists stand on the bridge to Hogwarts, gazing pensively at the castle. The group includes Jacob, even though it is stated in Harry Potter and the Goblet of Fire that Muggles cannot see Hogwarts: "If a Muggle looks at [Hogwarts], all they see is a moldering old ruin with a sign over the entrance saying DANGER, DO NOT ENTER, UNSAFE." (GoF 148) Since Jacob clearly can see the school, SuperCarlinBrothers suggested that he might be a Squib.
Another fanon explanation of Jacob's ancestry references the long-standing fan theory that Zacharias Smith, a Hufflepuff student in Harry's year, is a descendant of Helga Hufflepuff by way of Hepzibah Smith. The theory goes that Hepzibah Smith's family members (who she explains are after Hufflepuff's cup) married into the Kowalski family that eventually bore Jacob. The theory is all the more convincing when one finds out the etymology of the name Kowalski, which means "son of Smith" in Polish.
However, even with the theory of Jan Kowalski debunked and no substantial information about Jacob's ancestry yet to materialize, fans must not lose hope, for it is clear that Jacob's family, though yet unknown to us now, has been planned out. It's been planned at least since 2014, with Pottermore's publication of the Daily Prophet reports by Ginny Potter and Rita Skeeter covering the sixteen games of the 2014 Quidditch World Cup. In the article, "USA VERSUS JAMAICA," Ginny covers American Chaser Quentin Kowalski as he scores the winning goal for America after the mysterious collapse of Jamaican Keeper Kquewanda Bailey. With their last names being the same, people began to wonder: could Quentin be related to Jacob?

In a franchise like Harry Potter, with so many mysteries, it's easy for something to start as a casual fan theory and eventually morph into the popular canon, whether or not it belongs there. There are some theories that are so popular that some fans don't even know they're only theories and instead take them as truth. Some ideas, like the idea that Dudley Dursley grows up to have a magical child, are so charming and fit in so nicely with the established canon that at a glance, fans accept it as truth. Elsewhere, the romance between Sirius Black and Remus Lupin has such an immense and dedicated fandom that although it is never made canon in the seven novels, the Overton Window of Harry Potter canon has seemingly expanded to include it.
Similarly, incorrect information about a man named Jan Kowalski has begun to spread among fandom before the premiere of Fantastic Beasts: Secrets of Dumbledore, and it would do a disservice to allow such an unsubstantiated theory to be taken as fact. For if it was, it would be an unfair disruption to the canon of the Fantastic Beasts franchise, a franchise that, unlike the Harry Potter film series, was not based on any novels, and thus it has to dedicate an incredible amount of screentime to worldbuilding. After the light-in-plot but heavy-in-worldbuilding second installment in the series, Fantastic Beasts should not have to dedicate any more screen time to defending its own canon. It is clear that the development of the Fantastic Beasts franchise was planned very early, and care was taken to outline Jacob's ancestry and progeny, and that knowledge should make fans confident in the continuity of the franchise.
– Myth Managed
What are your theories about Jacob's ancestry? Sound off in the comments!
Want more posts like this one? MuggleNet is 99% volunteer-run, and we need your help. With your monthly pledge of $1, you can interact with creators, suggest ideas for future posts, and enter exclusive swag giveaways!
Support us on Patreon