Giveaway: Our Favorite "Fantastic Beasts" Wands and How You Can Win One
With the release of Fantastic Beasts: The Secrets of Dumbledore today in the United Kingdom, we thought it was the perfect occasion to share our favorite wands from Fantastic Beasts. In a way, the wands become as loved as the characters who wield them. From beautiful etchings to stunning designs to unique colorings, these wands do not fail to impress. In no particular order, here are our seven favorite wands we've seen so far in the Fantastic Beasts franchise.
Tina Goldstein
We're starting our list with Tina's wand. Though it seems plain, that's exactly why we like it! It has a smooth handgrip, giving it a great feel, and it's easy to hold onto as we wield it. There's no losing our grip on this one.

Nicolas Flamel
Nicolas Flamel's wand gives us the perfect antique vibe. It feels like a period-accurate wand, if such a thing exists, and we love the twist at the end of the faux-bone handgrip. The gold details connecting the handgrip to the shaft complete the look in a way that feels as ancient as Nicolas himself (in the best way possible).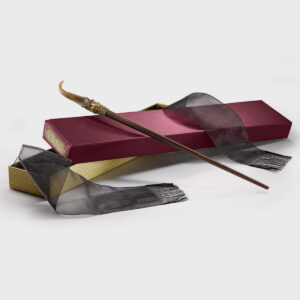 Leta Lestrange
Like Tina's wand, Leta's wand looks like it has a great feel. Its sleek black appearance and intricate silver accents make it the perfect combination of function and style.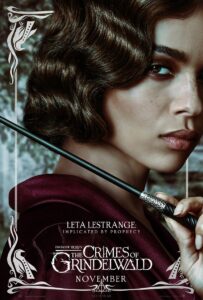 Theseus Scamander
Similar to Flamel's wand, Theseus's wand feels like a period-accurate wand. The tortoiseshell handle gives the wand a professional feel while also supplying a sense of propriety and polish – perfect for an Auror.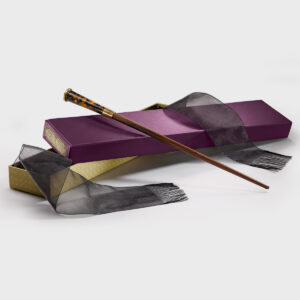 Newt Scamander
Newt's wand, while described as looking like a Ticonderoga pencil by some of our staff members, has a great design. The two-toned appearance with the blue band creates a look so creative and unique that it could only be Newt's.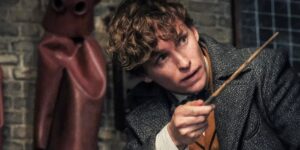 Seraphina Picquery
Seraphina Picquery's wand is easily the prettiest wand on this list. The pink-jeweled handgrip makes the wand feel incredibly powerful and important, which is fitting for the President of the Magical Congress of the United States of America.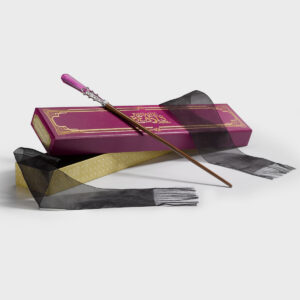 Jacob Kowalski
Though we've only seen this wand through the trailers for Secrets of Dumbledore, it is already one of our favorites. It looks a bit crooked, which feels fitting, considering that it's being given to a Muggle. We don't know too much about it yet, but we can't wait to learn more about it and how it works.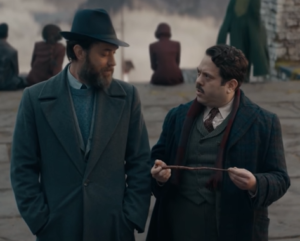 Is your favorite wand on our list? Did we remind you of a wand you forgot about? No matter which one is your favorite, you now have the chance to win it. Oliver's Brighton, the award-winning secret wizarding shop, has partnered with us to give away a wand of your choice depending on availability. If you haven't been to the shop, we recommend making an appointment soon to explore it for yourself. Enter below by April 15 for your chance to win.
Wand of Your Choice from Oliver's Brighton!

Want more posts like this one? MuggleNet is 99% volunteer-run, and we need your help. With your monthly pledge of $1, you can interact with creators, suggest ideas for future posts, and enter exclusive swag giveaways!
Support us on Patreon