Seven Reasons Why Robert Pattinson's Lovable Chaotic Energy Is a Whole Mood
What can we say about Robert Pattinson? He was loved for playing Cedric Diggory in Harry Potter and the Goblet of Fire, adored for playing Edward Cullen in Twilight, and feared for his latest role as Batman. There's absolutely no doubt that Pattinson has range (come on, admit it), and we've enjoyed watching his list of credits grow with his career. But it's the times when he's not acting that we feel deserve some love too. Here are a few reasons why Robert Pattinson's ever-chaotic mood is, well… a mood.
1. He admits to "punching" himself for Goblet of Fire.
You read that right. Goblet of Fire was only Pattinson's third acting credit and his first major role. In an interview with GQ about his previous iconic roles, he admitted to reading a book on method acting to prepare, saying, "The only thing I really got out of that was just beating yourself up before every single scene."
That was basically my only concept of how to prepare for a scene. I was psyching myself up as if I was getting into a fight or something before these scenes and just screaming into a pillow and fighting, punching myself, and ripping my clothing and stuff.
Whatever works, right?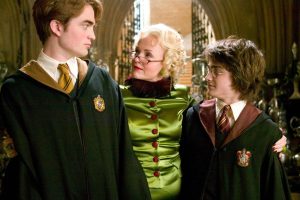 2. He likes jumping out of trees.
In that same interview with GQ, Pattinson said that Cedric's dramatic tree jump was his own suggestion.
It was definitely my concept to jump out of the tree in the beginning for my intro, which I then repeated later on in Twilight. For some reason, I always have the suggestion to be like, 'Why doesn't he just appear just jumping out of a tree?'
We have to go rewatch The Batman to see how many times he jumps from things and wonder how many of them were Pattinson's own direction.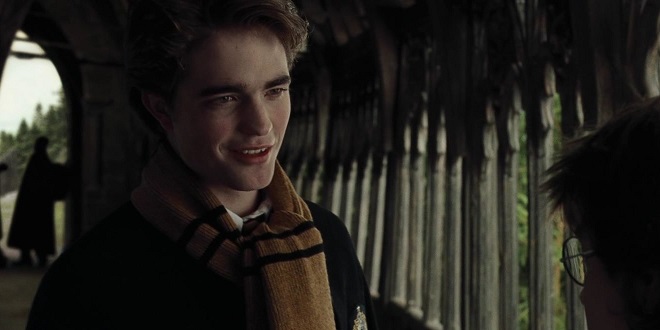 3. He knows Zoë Kravitz's dressing room must-haves.
Pattinson and Kravitz took the costar test during an interview with BuzzFeed where he admitted to accidentally going into his costar's dressing room bathroom while filming The Batman. This is, of course, how he found out she likes to add a little ambience to the space with candles.
4. He got advice from Christian Bale on how to "go" in the suit.
Pattinson appeared on Jimmy Kimmel Live! during which he talked about suiting up for The Batman. After a run-in with Christian Bale, who portrayed the antihero in three films between 2005 and 2012, the biggest takeaway for Pattinson was to go straight to wardrobe design to create easier access to use the bathroom.
Not to mention the fact that those Batsuits are so bulky that Pattinson could barely fit in a room without having to go backward out of it. That suit must be tight, in every sense of the word.
Colin Farrell also admitted during a separate interview to some Batman costume-related mischief. He went on a Starbucks run while wearing full makeup and prosthetics for his part as the Penguin and got stares from other customers.
5. His Batman costume made him sweat on Zoë Kravitz.
Tight and hot might be a better description for those costumes. Without much room for keeping cool, things got sweaty, Pattinson said.
There's only one place where sweat can be released. And it would drop directly between Zoë's eyes or nose. I could almost see it quivering at the end of my nose like, 'Don't drop!' It's like Mission: Impossible.
6. He was a shoo-in for Edward Cullen.
When it was time to cast Edward in the iconic vampire flick Twilight, director Catherine Hardwicke was seeing too many auditionees who looked like they were "captain of the football team." They needed someone with that special "undead sparkle." Hardwicke and other Twilight execs flipped through headshots of the all-British cast of Harry Potter until they landed on Robert Pattinson and agreed to bring him in for an audition, and the rest is history.
7. He and Kravitz emit nothing but chaotic good vibes on the Batman press tour.
If you're still in doubt about why we love Pattinson for being his lovable self, just see for yourself.
If you can think of any more reasons to love Robert Pattinson, please let us know in the comments. We just can't get enough.
Want more posts like this one? MuggleNet is 99% volunteer-run, and we need your help. With your monthly pledge of $1, you can interact with creators, suggest ideas for future posts, and enter exclusive swag giveaways!
Support us on Patreon