Lynch and Wright: Defenders of the Earth
It's always special to see Harry Potter alumni back in the same room as each other, and "Evanna Meets Bonnie" – an event that saw Bonnie Wright discuss her new book Go Gently with fellow actress/activist Evanna Lynch – was no exception.
In the years since they helped defeat the Dark Lord as Ginny Weasley and Luna Lovegood, Bonnie Wright and Evanna Lynch have built up a reputation for saving the world in quite a different manner. Lynch promotes veganism and animal rights through her vegan/cruelty-free beauty brand Kinder and podcast The ChickPeeps, while Wright has become an activist for environmentalism – particularly working to curb the proliferation of single-use plastics.
Go Gently: Actionable Steps to Nurture Yourself and the Planet is a practical guide to developing a more sustainable way of life. Wright explained she had been approached a number of times to write something about the more frontline elements of activism, but in the end, she came up with her own idea to write a book that she hadn't seen out there – one that "celebrated the imperfection that we should feel okay to be."
It's always great to see influential people use their platforms to promote good causes, and to quote a Hogwarts headmaster, "Words are our most inexhaustible source of magic." But sometimes, it seems like there's a surplus of inspirational speeches and calls to action and not enough practical advice that can be related to the average individual's life and realistic capacity for change. Go Gently seems to tap into this, recognizing that lots of the big ideas for living lives that are kinder to our planet are very overwhelming and that changing your life to be more sustainable should be sustainable for you personally.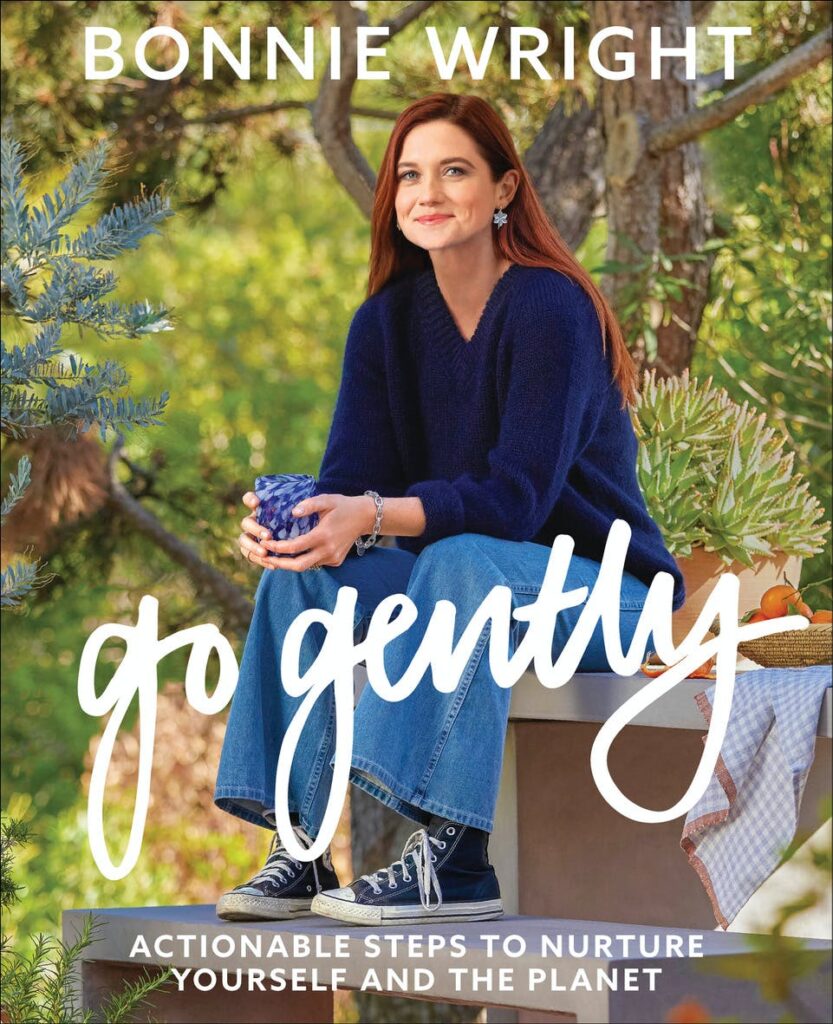 Buy on Amazon
Buy on Bookshop
This also means finding sustainable habits that complement your skills, interests, and capabilities. Whether that's discovering clothes upcycling is your passion, or facing the reality that access to public transport is far simpler in urban areas than in rural ones. Wright remarked, "We want to know what to do, [but] I don't think there are five top things to do – you make your own top five things." So while Evanna Lynch herself said that Go Gently has "given [her] a long list to do," the guidance in the book is adaptable to the individual without sacrificing the actionable advice.
The book also regularly samples from interviews Wright had with various connections she's made through her activism work, including other activists, charity representatives, and academics – highlighting different perspectives and giving space to voices better placed than her to speak on certain topics.
Like fellow Wizarding World alumni Ralph Fiennes, Alison Sudol, and Gemma Chan, Wright is a Greenpeace Ocean Ambassador. One of her interviews was with Annie Leonard, co-Executive Director of Greenpeace USA, whose comments on how individual action can work alongside collective action form a key part of Go Gently's final section – "Go Beyond: Finding Your Place in the Climate Movement." Leonard told Wright that "individual action acts as a metal detector, exposing the flaws in the system" that make living sustainably as individuals harder so that we know where to direct collective action. She always aims to make the sustainable choice the easy choice.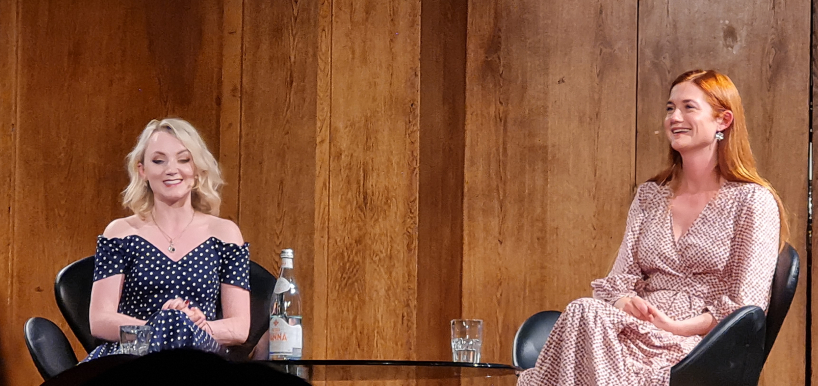 Besides activism, Lynch was also well-placed to be asking Wright questions about her writing process, having published her own book, The Opposite of Butterfly Hunting: The Tragedy and the Glory of Growing Up, in October 2021. This discussion covered handling writer's block: Wright said for her it was a matter of knowing when to take a step away and when to power through, while Lynch gave credit to procrastination-busting app Forest and reading one-star reviews of her favorite books for reassurance on not being able to please everyone.
Asked in the closing Q&A what she hoped her book would leave people with, Bonnie Wright said that she hoped that they would "feel inspired that they are enough, their ideas matter, and their voices matter."
"Evanna Meets Bonnie" can be viewed via the How To Academy. A subscription starting at £17.52 ($21.44) per month gives you access to this, future livestreams, and a video library of over 450 other talks, conversations, and debates.
Want more posts like this one? MuggleNet is 99% volunteer-run, and we need your help. With your monthly pledge of $1, you can interact with creators, suggest ideas for future posts, and enter exclusive swag giveaways!
Support us on Patreon