Victoria Yeates Talks "Fantastic Beasts" and Becoming Bunty
In films, sometimes much smaller characters can surprise us and become more important to the story. At least that's what happened to Bunty Broadacre. Played by Victoria Yeates, Bunty is a trusted companion of Newt Scamander (Eddie Redmayne) and caretaker to many of his beloved magical creatures. We're introduced to her at the beginning of Fantastic Beasts: The Crimes of Grindelwald, and we learn fairly quickly that she is completely in love with Newt. Although no words confirm the attraction, it's obvious from the way she speaks to and even looks at Newt that she would try to train a dragon if he asked. But there's more to Bunty than just that.
Victoria Yeates offered insider knowledge about getting to know her character while filming Crimes of Grindelwald and Secrets of Dumbledore. During an interview with Never Was, Yeates opened up about her unique insights into Bunty, what lies ahead for her in future films, and even a little fashion knowledge.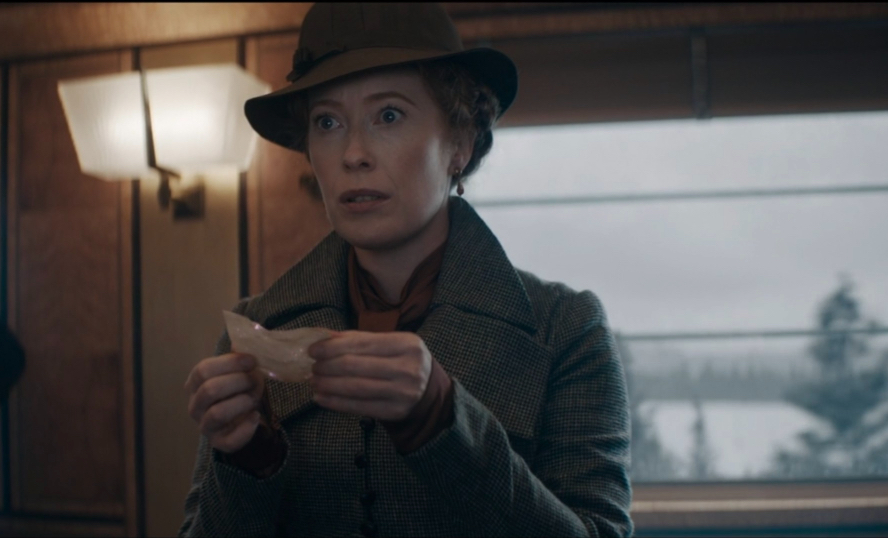 To get into her role, Yeates spoke a lot with director David Yates and others to help "really establish" Bunty as we know her in the films.
I spoke a lot to David Yates. Especially for [Crimes of Grindelwald]. Because in that movie, we were introducing Bunty, and the plan would be, when I signed the contract, was that her part would grow in the next movies. So that first film, we had to really establish her. Therefore, I spoke to him a lot on the phone. We got a back story [sic] from Jo, and it was a lot of those conversations, so when I turned up on set, I had somebody to portray who was kinda fully formed.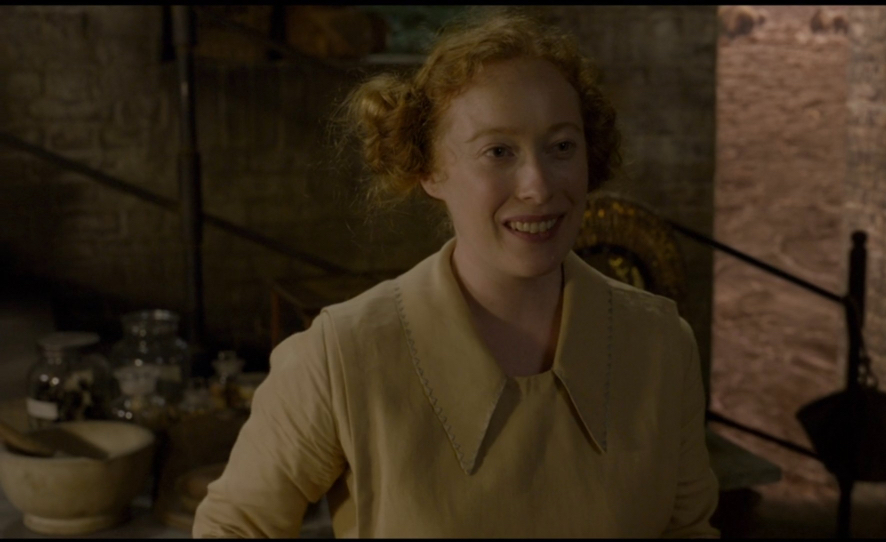 Yeates said it was thanks to the "collaborative process" with Yates and his attention to detail that these stories are successful. Just as a character's personality is developed for a film, so are their styles. Yeates didn't have any say in Bunty's fashion choices, but she trusts the instincts of costume designer Colleen Atwood.
Colleen Atwood is a complete master at what she does. The costume was one of my favorite bits of doing these movies. The attention to detail is so exuisite [sic]. Even the linings, the way things are cut. The sleeves of my coat were all cut in a special way. Silk shirts. The hat was a reproduction of a 1930s hat she made. It's absolutely incredible. I didn't have any imput; it's all in Colleen's head. I don't think anyone had any fashion imput, because Colleen is an Oscar winner, and she's got the eye and you trust her.
During filming, Yeates carried on playing Bunty until she was 37 weeks pregnant. Some practical movie magic from the costume department helped cover her baby bump.
Obviously, the coat is covering quite a bit, but on top of that, they cut it on the base, so it basically kinda stretched with my bump. They also shaded it with spray paint to help hiding the baby bump, so you couldn't see it. I've also used the suitcase to cover my little bump.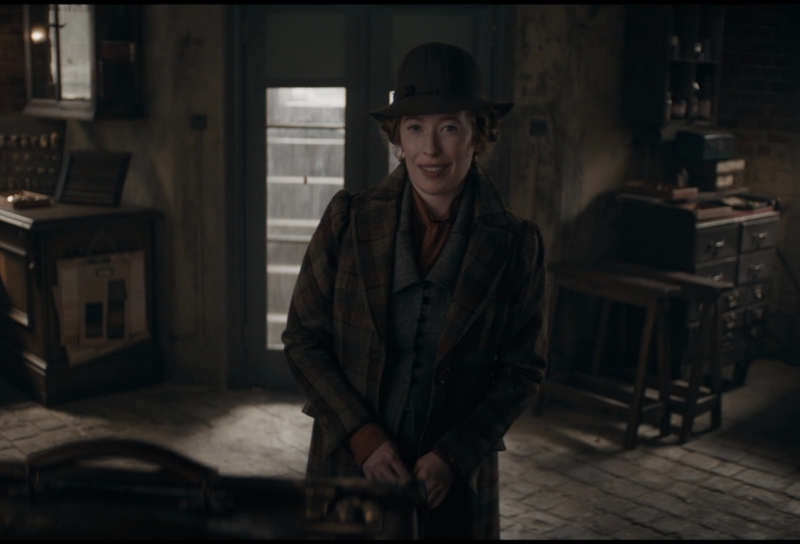 With more Fantastic Beasts movies coming in the next few years, we're more than curious to know what filmmakers and Yeates have in store for someone like Bunty. Perhaps she'll grow into a new love interest? Maybe we'll get to see some more of her fiery spirit? Yeates hopes some of those unseen storylines make their way to the screens.
She's very stoic, very brave. But at the same time, there is a real zaniness to her. Like when she tells Newt to take off his shirt in [Fantastic Beasts:] The Crimes of Grindelwald. That way, she can suddenly come out with things the way she does. Just like in the scene in the store. I would like to see more of that, more of that comedy. I would like to see her have a love interest. I really would like for her to have a love story of her own.
What are some of your favorite Bunty moments from the Fantastic Beasts movies?
Want more posts like this one? MuggleNet is 99% volunteer-run, and we need your help. With your monthly pledge of $1, you can interact with creators, suggest ideas for future posts, and enter exclusive swag giveaways!
Support us on Patreon