MinaLima Embarks on Book Tour, MuggleNet Hosts New York City Stop
With the publication of The Magic of MinaLima coming up soon, fans have a chance to hear from the graphic design duo themselves at an event hosted by MuggleNet.
Set for publication on November 1, The Magic of MinaLima will explore 20 years of the graphic design house's work, from Harry's Hogwarts acceptance letter to the recent work of the Fantastic Beasts series. On October 20, MuggleNet will join Miraphora Mina and Eduardo Lima for an early access event at Barnes & Noble Union Square to facilitate a conversation about the book and their work in the Wizarding World.
View this post on Instagram
Tickets can be booked through Eventbrite, and there are two options available. A Gift Card Admission ticket costs $12.69 and includes admission to the event and a $10 Barnes & Noble gift card. The ticket also includes the opportunity to get your copy of The Magic of MinaLima signed and have a socially distanced photo taken with Mira and Eduardo. A Book Admission ticket costs $59.50 and includes a copy of The Magic of MinaLima as well as entrance to the event, signing, and photo opportunity.
The event will be held at Barnes & Noble, 33 East 17th Street, New York, and starts at 7:00 p.m. Visitors are encouraged to arrive promptly in order to secure their seats, and there is strictly no admittance for non-ticket holders. Due to the COVID-19 pandemic, masks are highly recommended for those attending the event.
Will you be joining us for a magical night with MinaLima on October 20? Hope to see you there!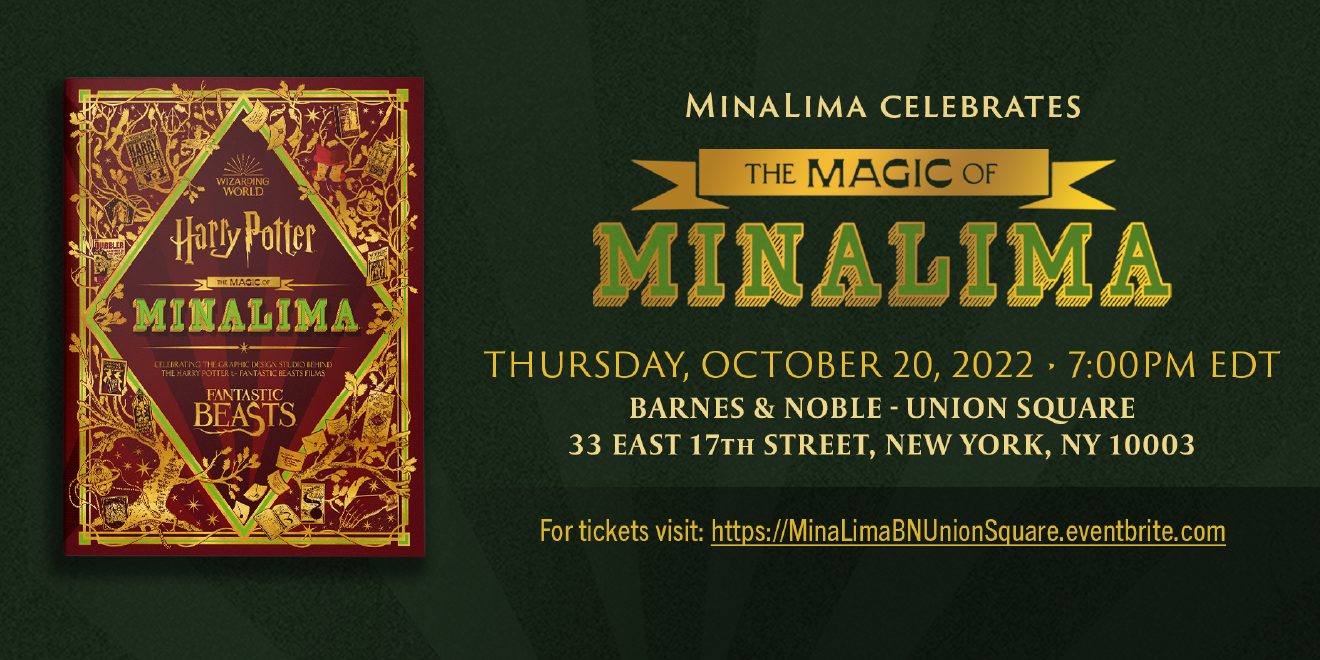 Did you know that MuggleNet is 99% volunteer-run? With your monthly pledge of $5, you can provide monetary support to our volunteers while becoming eligible for exclusive swag giveaways!