Seven Reasons Customized Hogwarts Robes Should Be On Your Holiday Gift List
We all know how busy the holiday season can be, and how hard it can be to come up with fun new gift ideas. If you are looking for a last-minute gift this holiday season that will make the wizarding folks in your life look upon you with pride, look no further than the robes available at TV Store Online. These customizable, officially-licensed robes are the perfect gift for any Harry Potter fan in your life, or for yourself, we won't judge. Still unsure? Here are 7 reasons why we think these robes are the ultimate gift idea.
1. Full Customization
TV Store Online's robes come with two ways to customize the robes. First, you'll choose the Hogwarts House, of course with all four Houses available. Your robe will even include a beautiful, embroidered House crest patch. The second customization will include the option to add any name directly below the House crest. Your gift recipient might not get a Hogwarts letter this Christmas, but their name on a set of gorgeous robes is a close second!
2. Beautiful Detail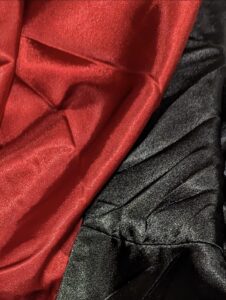 When we say gorgeous robes, we mean it. TV Store Online has spared no detail in every set of robes. The black exterior is a stunning satin that catches the light and feels oh-so-soft to the touch. The interior lining color on the sleeves and hood matches the Hogwarts House you choose during customization and gives the perfect pop of color to any outfit. Whether you wear these to a convention or just to your living room, you'll look great and show off your House pride.
3. Fast (and Free!) Shipping
Celebrations and holidays, whether Christmas, a birthday, or anything in between, can quickly creep up on you. If you find yourself looking for a last-minute gift, look no further than the team at TV Store Online. These robes come fast and easy within a few days after purchase, and with free shipping, there's no downside. The only downside might be deciding whether to gift them or keep them for yourself.
4. True-To-Size Inclusive Fit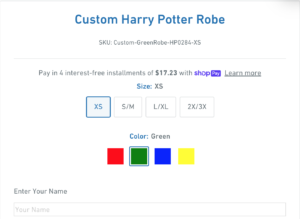 The options for robe sizing run from XS to 3X and are perfect ankle-length. They contribute to a variety of body shapes and offer a flattering fit. All sizes are available for the same customization and will include the same detailing. With this size range and attractive silhouette, it is easy to see why they would make a great gift – no unflattering angles.
5. Plenty of Secure, Easy Payment Options
Don't ever worry about another complicated buying process the next time you need a gift for the Harry Potter fan in your life. TV Store Online offers a wide variety of payment options, including major credit cards as well as Google Pay, Paypal, Venmo, and even the option to buy through Amazon. This wide array of payment options makes the checkout process even easier.
6. Comfort, Comfort, and More Comfort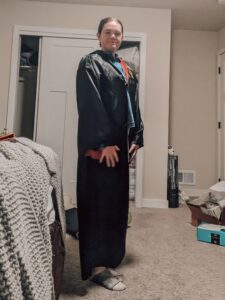 Did we mention these robes are wickedly comfortable? The silky smooth satin finish is breathable and doesn't hold heat, so you can wear these anywhere and with any outfit. They feature a one-button enclosure and flow freely around you, making activity a breeze. Plus, it's always an added bonus when you can act like Severus Snape while walking around the house with your robes flowing dramatically behind you.
7. They Make The Perfect Gift for Everyone
These fully customizable, officially licensed set of robes truly are the perfect gift for any occasion, especially last-minute Holiday needs. Muggles might never be able to shop at Madam Malkin's, but TV Store Online provides a gorgeous set of robes anyone will think are the next best thing. Buy some for the Potter fan in your life and feel the magic fill the room when they open this amazing gift.
Do we have you convinced yet? You can check out the robes on their website, and get even more inspired by following them on Instagram for a look at all of their fun products. The Holidays are coming in hot, so don't miss out on the chance to surprise the wizard or witch in your life with your extraordinary shopping abilities.
A set of customized robes was sent to MuggleNet by TV Store Online. All opinions belong to the reviewer.
Did you know that MuggleNet is 99% volunteer-run? With your monthly pledge of $5, you can provide monetary support to our volunteers while becoming eligible for exclusive swag giveaways!