Category:
The Casual Vacancy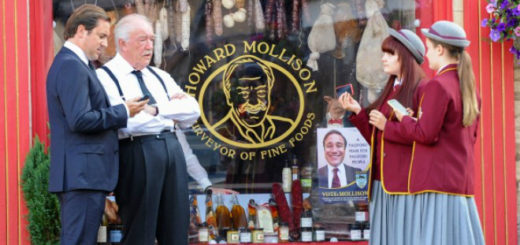 Great news for the TV adaptation of "The Casual Vacancy" – it's been nominated for a Writers' Guild Award.
Upcoming "Fantastic Beasts" star Eddie Redmayne and a host of former "Potter" alumni are featured on the London Evening Standard's list of the Most Influential People in London. Redmayne made the top 25 in a 1,000-strong list, which also consists of "Harry Potter and the Cursed Child" producer Sonia Friedman, Ralph Fiennes (Lord Voldemort), and Imelda Staunton (Dolores Umbridge).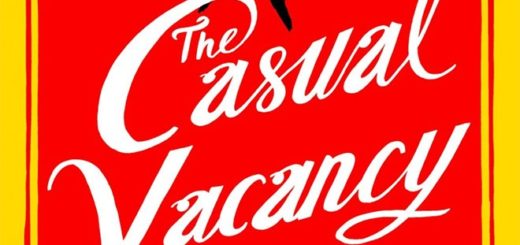 Just announced – "The Casual Vacancy" will be available on DVD, Blu-ray, and Digital HD in the US.
Our friends over at AlwaysJKRowling.com recently had the chance to sit down with Jonny Campbell, the director of "The Casual Vacancy" TV adaption. Find out which actor Jonny was looking forward to working with and if they lived up to his expectations!
The BBC and HBO adaptation of J.K. Rowling's 2012 novel, "The Casual Vacancy", finished airing this week in the UK. The three-part miniseries was brought to a close on Sunday night and was followed by a tweet of approval from J.K. Rowling.
Are you excited for the television adaptation of "The Casual Vacancy"? BBC has released the first clip from the series, and it features Howard Mollison (Sir Michael Gambon) as he learns of Barry Fairbrother's death and quickly springs into action.
It's finally February, which means that it is just over two weeks until "The Casual Vacancy" finally premieres on television! As we get closer to the air date, BBC is finally releasing long-awaited new information about the show – including a trailer and an interview with screenwriter Sarah Phelps (which includes spoilers!).
It's been over two years since it was first announced that J.K. Rowling's first post-"Potter" novel, "The Casual Vacancy", would be turned into a mini-series by BBC, but with a new tie-in version of the cover just released and a teaser trailer available to view, we were hoping it wouldn't be much longer before we'd get to see the adaptation for ourselves – and that wish has finally been granted!

A new edition of J.K. Rowling's "The Casual Vacancy" was released by publisher Little, Brown and Company today, to serve as a tie-in to the upcoming BBC One miniseries! Check out the new cover here!