Looks like instead of seven "Harry Potters", we've got multiple copies of the book set.
We recently announced that the "Harry Potter" books will be given a makeover by illustrator, Jonny Duddle. The novels will be published in conjunction with Pottermore and include extra information that is available on the site. Jonny has previously illustrated a range of picture books, including "The Pirate Next Door", and has worked for Aardman, the creators of "Wallace and Gromit". In a new interview Jonny has talked about taking on the challenge and his favorite "Potter" characters, and he also offers advice for illustrators, among much more.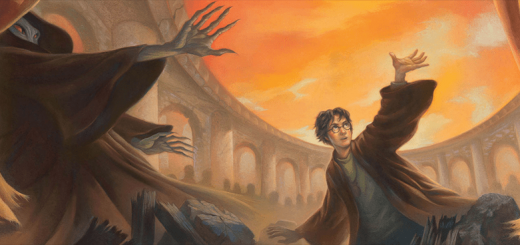 Scholastic and Bloomsbury both revealed the covers for "Harry Potter and the Deathly Hallows" today!