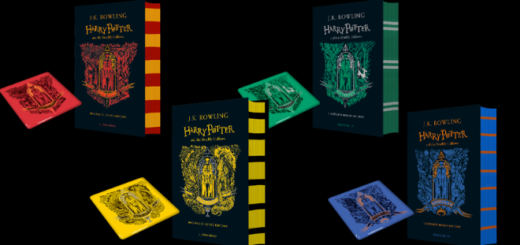 Withdraw some Galleons and get ready to complete your "Harry Potter" House edition collection.
Today, Pottermore announced that they had opened "Harry Potter and the Deathly Hallows" to be explored on the site!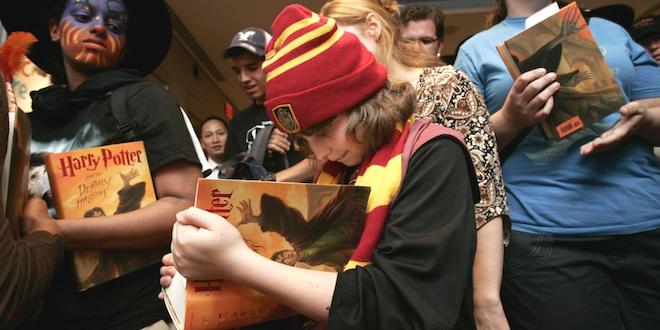 MuggleNet looks back on the seventh anniversary of "Harry Potter and the Deathly Hallows."
Total Film has recently released a list of the 50 Greatest Book Movie Adaptations, and awarded Deathly Hallows a spot. Although there were two films, Deathly Hallows was recognized as a whole as an adaptation. They also noted what was the greatest change between book and film. Did Deathly Hallows deserve a higher position?
In honor of their fifteenth anniversary, Amazon UK released a series of lists charting their best-selling products of the past decade and a half. Topping the list for fastest selling product of all time is none other than Harry Potter and the Deathly Hallows!
This morning Scholastic released the last spectacular work of art created by Kazu Kibuishi for the 15th anniversary of Harry Potter and the Sorcerer's Stone U.S. release – the back cover of Harry Potter and the Deathly Hallows!
MuggleNet's Keith Hawk is LIVE at Scholastic Headquarters in New York City where the all-new paperback cover art for Harry Potter and the Deathly Hallows is being released. Many Potter fans showed up early this morning to be one of the first to see this amazing piece of art created by Kazu Kibuishi, the last of seven book covers that have been unveiled by Scholastic in recent weeks.
It's OFFICIAL! The final cover of the highly anticipated Harry Potter series of paperback books will be unveiled in New York City. Will you be joining us there?
Today marks the five-year anniversary of the release of Deathly Hallows. It's hard to imagine that so much time has passed since the final book dropped. Even though the final book and movie have already been released, over these years, Harry Potter has not come anywhere close to being "over." From Pottermore, to real-life Quidditch, to conventions, there is plenty to keep the Potter fandom alive. For this reason, we choose to celebrate this five-year anniversary! Harry Potter lives!
We recently reported about an event on MuggleNet Interactive allowing you to record a video explaining how the Potter series has been kept alive for you these past five years. If you haven't yet, you should check it out!