Missing Mildred: Dan Fogler and David Yates Discuss Jacob's Cut Fiancée
The tragedy of released deleted scenes from any movie – and maybe especially from the Harry Potter movies and Fantastic Beasts and Where to Find Them – is that, inevitably, some good scenes will have been cut from the final film.
Recently, MuggleNet's Claire Furner sat down with David Yates, the director of Fantastic Beasts, and Dan Fogler, who plays Jacob Kowalski. In the interview, they discussed one of the earliest-known deleted scenes: when Jacob's then-fiancée, Mildred, leaves him after he fails to secure a bank loan for his bakery.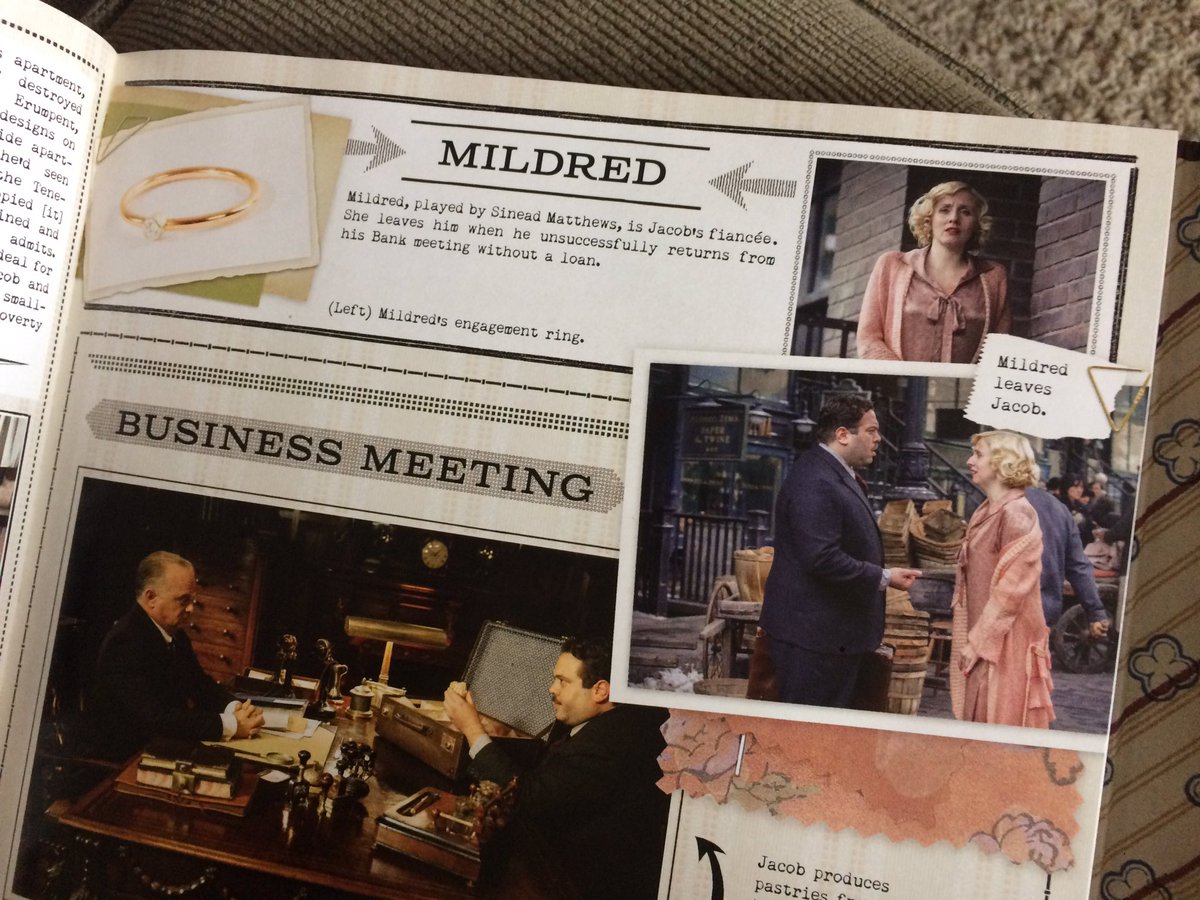 David: It's one of my favorite scenes, when Jacob's fiancée walks out, and I loved it. And when I suddenly thought, 'I'm going to take this out just to see what it feels like.' It felt so unnatural to do that because it's such a charming, beautiful, funny, tender scene. Dan is great in it… they're both great in it. But weirdly, what it does is it kind of propelled that whole first act forward, and what it was delivering emotionally was, it was allowing you to empathize with Jacob.

But Dan is so clever at being Jacob – from the first frame you see him, you empathize with him. So its function within the story – which is for you to really feel for this guy because he's having such a hard day – Dan had already delivered in Scene 1… 2… 3… and then we get to Scene 4, and we're asking the audience, however delicately funny and tender the scene is, to explore the same feelings again. So pulling it out was so counterintuitive, but then when you run the film, it feels absolutely right.
Dan: I'm glad it's going to be included in the DVD extras because… for many reasons, but it was at the beginning of my training regimen. So that was the thinnest I was. I saw it, and I was like, 'Oh! I'm actually able to button my jacket in this scene. Good for you, Dan!'
Even though she left Jacob (how dare she!), we can't wait to meet Mildred in the deleted scenes on the Fantastic Beasts DVD, out tomorrow – March 28! What is your favorite part of Jacob's lovable character?
The full transcript of our interview with Dan Fogler, David Yates, and Eddie Redmayne, as well as our conversations with Alison Sudol and Katherine Waterston, can be read here.