Mark Your Calendars: Bloomsbury Reveals Wizarding World Publishing Plans for 2020
Wizarding World book collectors can start to plan their spending and saving for the year, now that Bloomsbury has laid out its publishing plans for 2020.
While fans will have been aware of these upcoming releases, Bloomsbury's schedule reveals that the final few months of 2020 will see the highest concentration of publications. This means that there won't be a shortage of gifts to get Potter fans for the holiday season, particularly since there is something in the works that will appeal to everyone. In fact, Bloomsbury UK sales director Brigid Nelson has revealed that this year will be one to look forward to in the world of Potter publishing:
2020 is an exceptional year for Harry Potter publishing with one must-have title after another. There's something for every Harry Potter fan and for every retailer to get behind; the world of Harry Potter publishing gets better and better
With that in mind, let's take a look at the titles that will be hitting booksellers' shelves in 2020.
Harry Potter and the Order of the Phoenix – Hogwarts House Edition
June 2020 will see the publication of the next installment of Bloomsbury's 20th-anniversary House editions, Harry Potter and the Order of the Phoenix. With artwork by Levi Pinfold, these editions are a great way for fans to showcase their House pride. The full set of the 20th-anniversary House editions is expected to be completed by June 2021. Following the pattern set by previous editions, it can be expected that the hardback versions will feature black covers with accents of each Hogwarts House color, whereas paperback versions will feature House-specific coloring.
The artwork for the 20th-anniversary editions of Harry Potter and the Order of the Phoenix is yet to be released.
Fantastic Beasts: The Wonder of Nature Companion Book
Also in June, a companion book to the Natural History exhibition, Fantastic Beasts: The Wonder of Nature, will be released. If the companion title to the British Library exhibition, Harry Potter: A History of Magic, is anything to go by, this book will be a must-have for any fan. According to Bloomsbury, this companion book will allow readers to "pore over breathtaking photography and beautiful artwork as they explore the parallels between wild animals, creatures from myth and legend and fantastic beasts."
The cover art and any further information about this companion book are yet to be released.
Harry Potter and the Philosopher's Stone MinaLima Edition
We didn't think we needed to add another edition of Harry Potter and the Philosopher's Stone, and then we saw the MinaLima edition. Set for release in October 2020, this edition will have eight interactive features, including a fold-out Hogwarts Castle. Across the pond, Scholastic will be publishing a Harry Potter and the Sorcerer's Stone MinaLima edition.
Delighted to announce publication of Harry Potter and the Philosopher's Stone: MinaLima Edition! A dazzling new innovative edition of J.K. Rowling's original, designed & illustrated by award-winning @MinaLima! Coming 20.10.20. #HPMinaLimahttps://t.co/7VydR5PxGC pic.twitter.com/P4Wwo4iqUF

— Bloomsbury UK (@BloomsburyBooks) February 6, 2020
Quidditch Through the Ages Illustrated Edition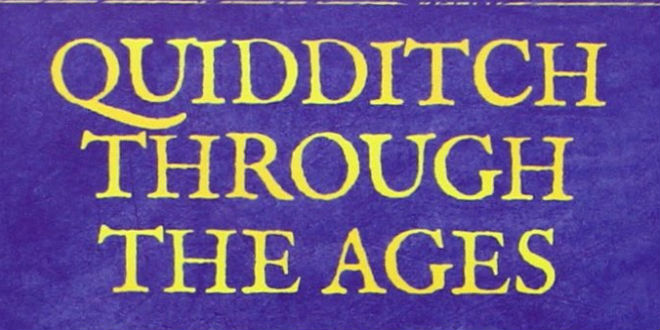 Also set for publication in October 2020 is the long-awaited Quidditch Through the Ages Illustrated edition. Filled with incredible images from Emily Gravett, two gatefold spreads, and "handmade memorabilia," we cannot wait to get our hands on a copy of this book.
Harry Potter and the Prisoner of Azkaban Illustrated Edition (Paperback)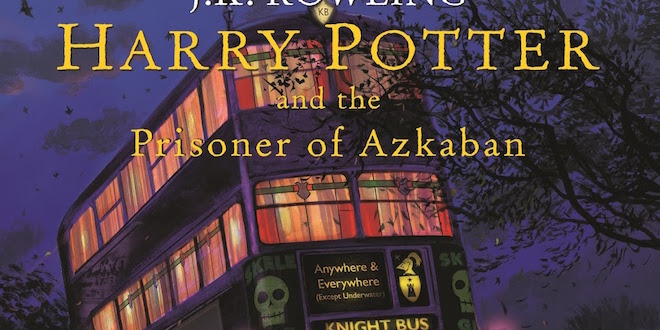 Jim Kay's wonderful illustrated editions of the Potter series have become a must-have for book collectors. For fans who prefer paperback over hardcover, Kay's illustrated edition of Harry Potter and the Prisoner of Azkaban (which was first released in October 2017) will get its paperback release in November 2020.
While Bloomsbury has revealed the months in which we can expect these publications, it's not clear yet exactly when these books will hit the shelves. Make sure to keep checking MuggleNet for the all-important release dates.
Want more posts like this one? MuggleNet is 99% volunteer-run, and we need your help. With your monthly pledge of $1, you can interact with creators, suggest ideas for future posts, and enter exclusive swag giveaways!
Support us on Patreon