Peek Inside MinaLima's Illustrated Edition of "Harry Potter and the Sorcerer's Stone"
Earlier this year, it was announced that MinaLima would be releasing an illustrated edition of Harry Potter and the Sorcerer's Stone.
Now fans can get a glimpse of some of the artwork that awaits readers in this new edition, designed by Miraphora Mina and Eduardo Lima, which is due to be published on October 20.
A magical view.🤓⚡️Take a look inside the illustrated edition of #HarryPotter and the Sorcerer's Stone (and Philosopher's Stone for UK readers!) designed by #MinaLima.

The book is out on 20 October 2020, preorder your copy signed by Mira & Eduardo on https://t.co/iFVcFE4fLi now! pic.twitter.com/Dq5nTdUEcw

— MinaLima (@minalima) March 28, 2020

Speaking to the team at Wizarding World Digital about the biggest challenge they faced when designing this illustrated edition, the graphic design duo stated that it was important for them to try not to duplicate their work on the Potter films.
I think the biggest challenge was trying to un-think working on the films. And re-think, in a very from-the-heart way, what we felt we could best do for the text. This was a lovely opportunity to be fresh, and think – what would a child really love to see?
One double-page chapter illustration shows the magnificent Hogwarts Express pulling away from platform nine and three-quarters in a recognizable MinaLima style.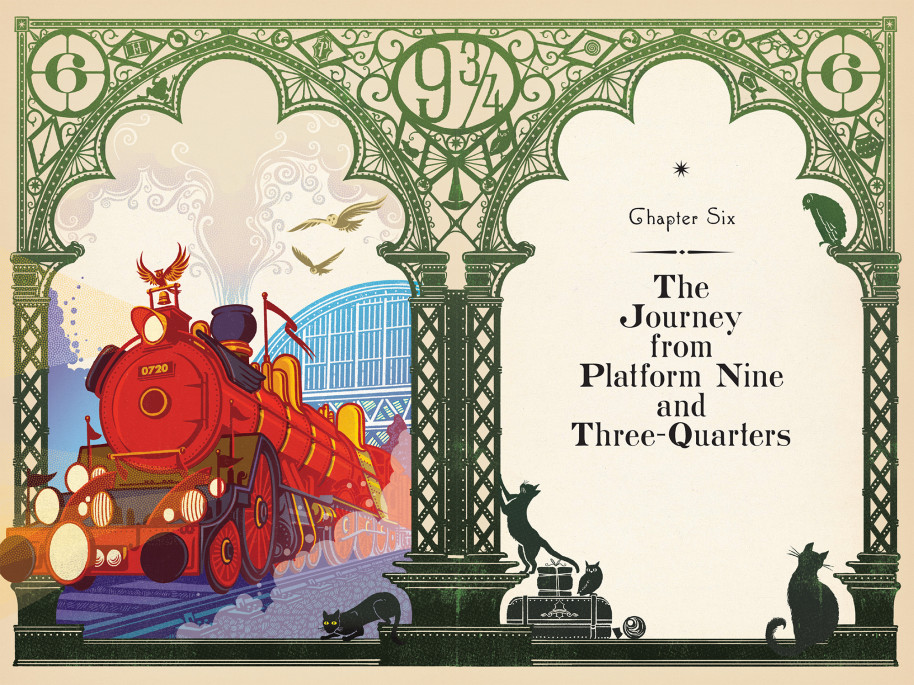 A couple of illustrations from early on in the book show Dumbledore arriving at Privet Drive and a gloomy-looking hut on the rock.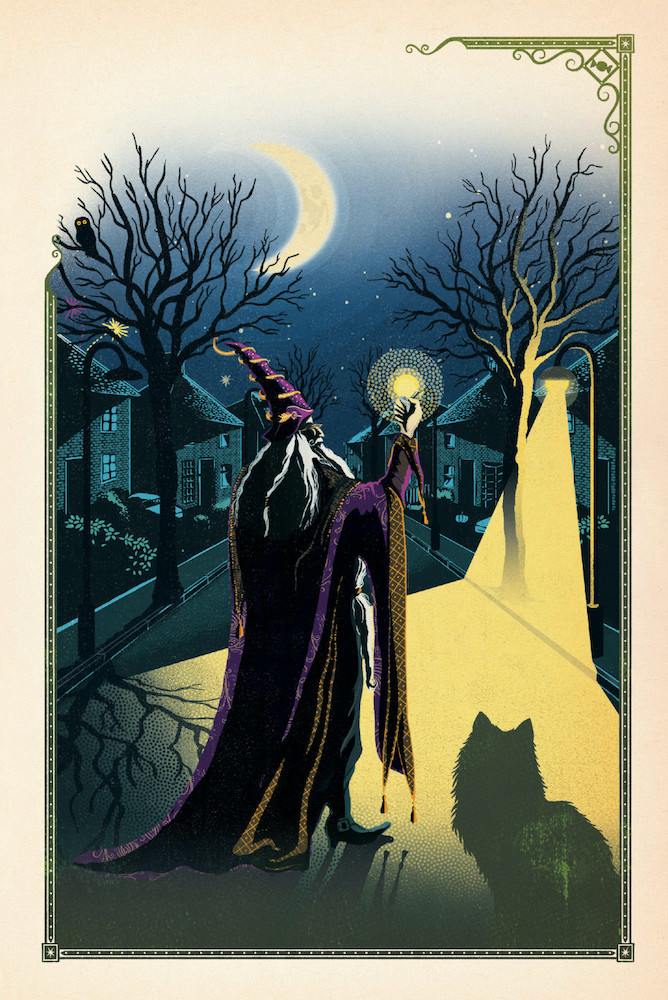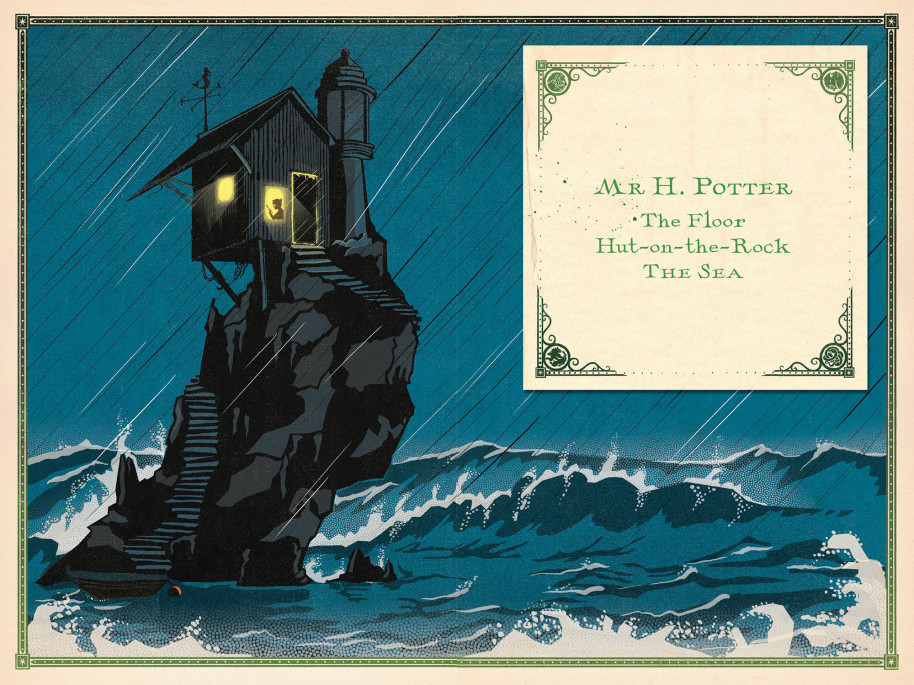 Speaking about their favorite illustration in this edition of Sorcerer's Stone, the duo revealed that they found the magic in the scene that shows the first years arriving at Hogwarts. It also contains something special for fans to search for!
I think the double-spread of the kids arriving at the castle with Hagrid and the full moon just felt… if we could get the magic right in there and get the magic right in the train, that would be the key to unlock the style and personality of the book.

For us, it's always about that. There's also a few little [E]aster eggs – and there's one in that particular drawing.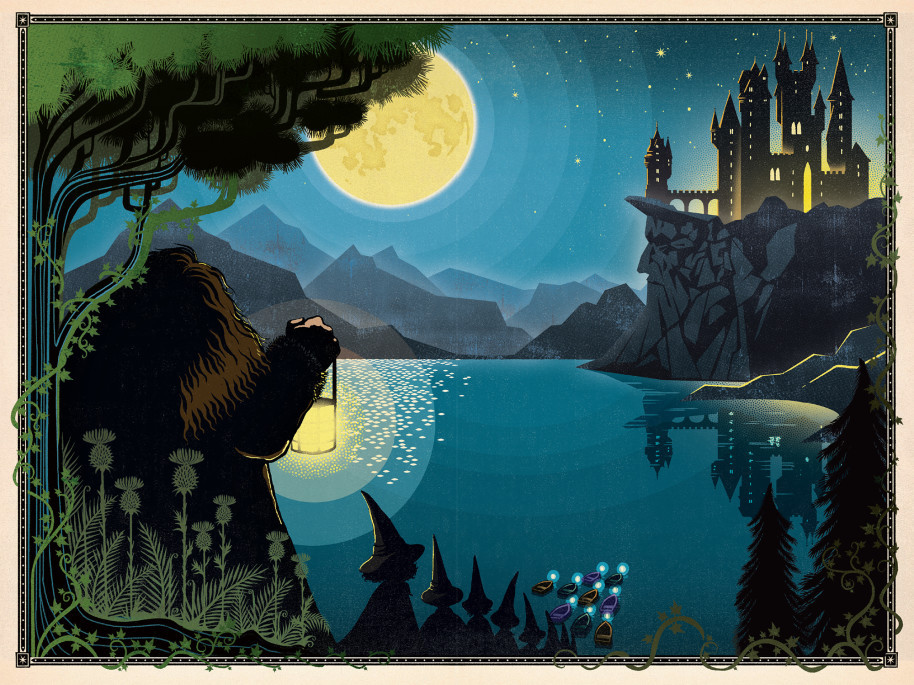 The final illustration revealed in this sneak peek is a particularly moving illustration that shows Dumbledore visiting Harry in the hospital wing after the young wizard confronts Professor Quirrell in the dungeons.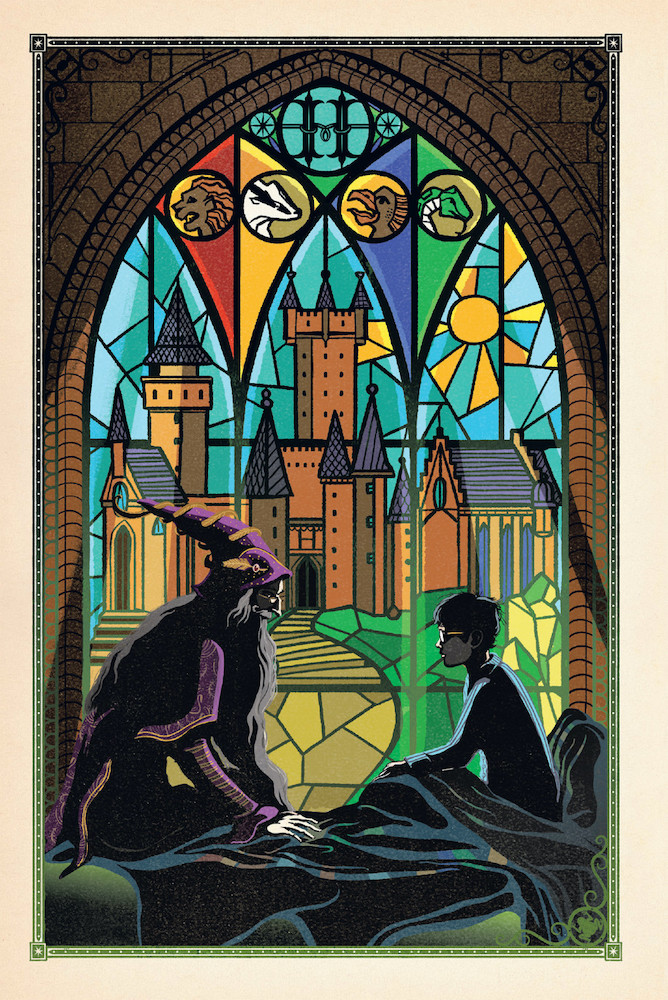 To preorder this illustrated edition, fans in the United States can head to Amazon or to the Scholastic website. Fans in the United Kingdom can preorder from Amazon or the Bloomsbury website. Signed copies of the UK edition are also available from MinaLima.